Return to blog
Places To SUP Near Me - Where To Go Paddleboarding In Liverpool
Posted by Luke Green
If you live in Liverpool or the surrounding area and are wondering where to paddle board near me then you're in luck as there are plenty of great locations to choose from. In order to help you get started, we've selected our top 6 places to go paddle boarding in Liverpool and the surrounding area. These are:
Albert Docks
Did you know that you can go paddle boarding in Liverpool's historic Royal Albert Docks? You might be surprised to hear that the Albert Docks are actually one of the most popular spots for paddle boarding in Liverpool. The docks create the perfect conditions for flat water paddling and you'll be paddling past some of the city's most iconic sites along the way. There are many stand up paddle boarding lessons that take place at the docks making it easy for beginners and advanced paddlers alike to get involved.
River Weaver
Another one of the best places to go paddle boarding in Liverpool is the River Weaver. Specifically, this is a great choice of location for paddle boarding in Liverpool if you're a more experienced paddler. The reason we suggest the River Weaver for more experienced paddlers is because rivers present more challenging conditions due to the current and water flow. If you are a confident SUPer, the River Weaver is a beautiful location for a paddle, flowing through gorgeous woodland and packed full of stunning wildlife.Just make sure to check out our river safety tips before you head out.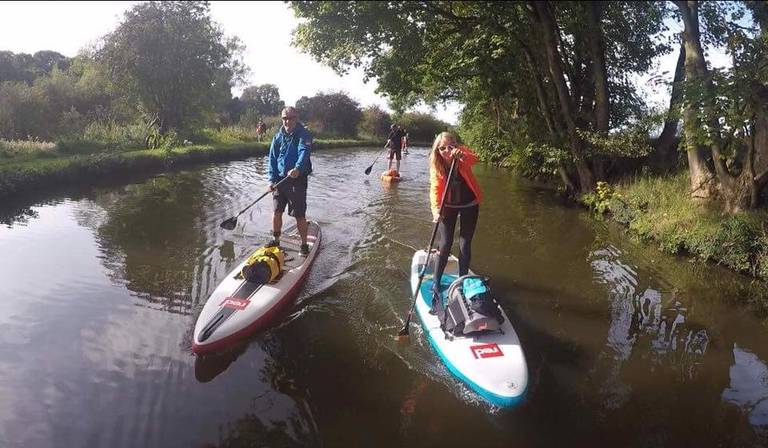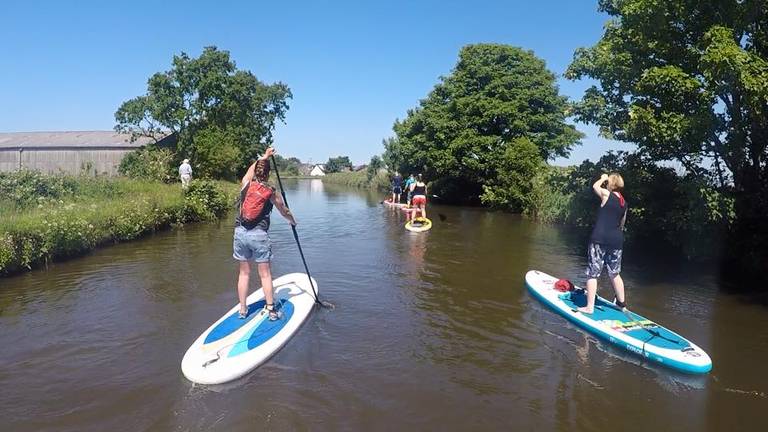 Leeds And Liverpool Canal
This iconic canal stretches from the Royal Albert Docks all the way to the centre of Leeds, and is an ideal location for paddle boarding in Liverpool. The great news is that there are plenty of easy launch spots near Liverpool for exploring this historic canal. If you are using your own stand up paddle board you will need to get a licence to paddle on the Leeds Liverpool canal. You can purchase your licence through the British Canoeing association.
Leasowe Bay
Leasowe Bay is a gorgeous white, sandy beach located just half an hour from the centre of Liverpool. If you're based in and around The Wirral and are wondering where to paddle board near me, this is definitely somewhere you don't want to miss. The beach sits at the Northern end of the Wirral Peninsula and is surrounded by low-lying sand dunes and hay meadows. As you'll be paddling in tidal water, you need to ensure you have a strong level of experience before taking your inflatable stand up paddle board out in the bay.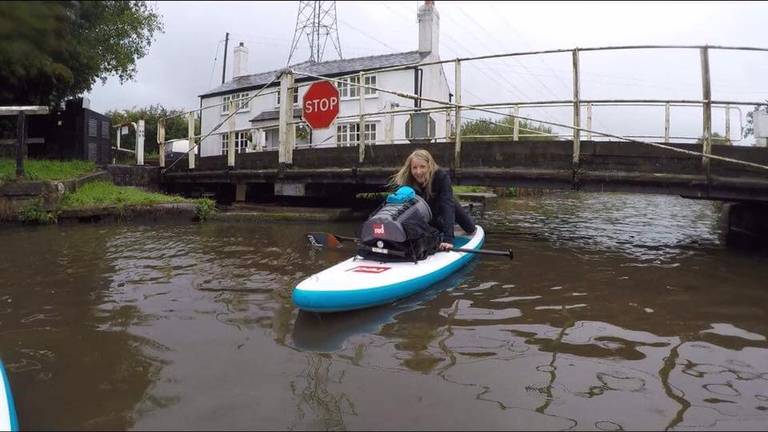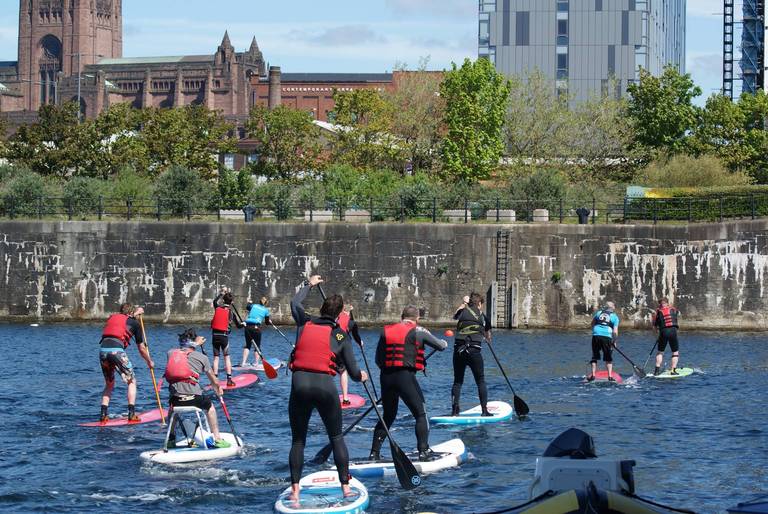 West Kirby Marine Lake
We couldn't talk about the best places to go paddle boarding in Liverpool without mentioning West Kirby. Sat on the tip of the Wirral Peninsula with incredible views of the Welsh hills and the Dee estuary, the Marine Lake is a man-made saltwater lake that's incredibly popular with watercraft users. The lake can get very windy (this is why it's a popular sailing spot) and so make sure to keep a close eye on weather conditions before heading out, and choose a day to go paddling when conditions are calmer.
Formby Beach
Formby Beach is one of Merseyside's stunning coastal gems located approximately 40 mins from Liverpool.The beach is characterised by huge sand-dunes and gorgeous views of the Irish Sea. On a really clear day you can sometimes see the Cumbrian mountains as well. There's plenty of gorgeous spots to enjoy a picnic after you're done paddling and so make sure to bring a Waterproof Cooler Bag with you. Again, if you're paddling in the sea, make sure to have the necessary skills and follow the relevant safety advice.
We hope you have a great time exploring these top locations for paddle boarding in Liverpool. For more guidance on where to paddle board near me (wherever you are based), don't hesitate to get in touch with the team at Red.