Return to blog
How To Look After Your Red Original Water Bottle & Travel Cup
Products
Red Original
Posted by Luke Green
Staying hydrated and energised is essential when doing any activity. With this in mind, we have created a range of drinkware which allows you to enjoy your hot or cold beverage both on and off the water. Both our Red Original insulated drinks bottles and our Red Original insulated travel cup are filled to the brim with outstanding features that really set them apart from any other reusable water bottle on the market. Both of their high spec features include: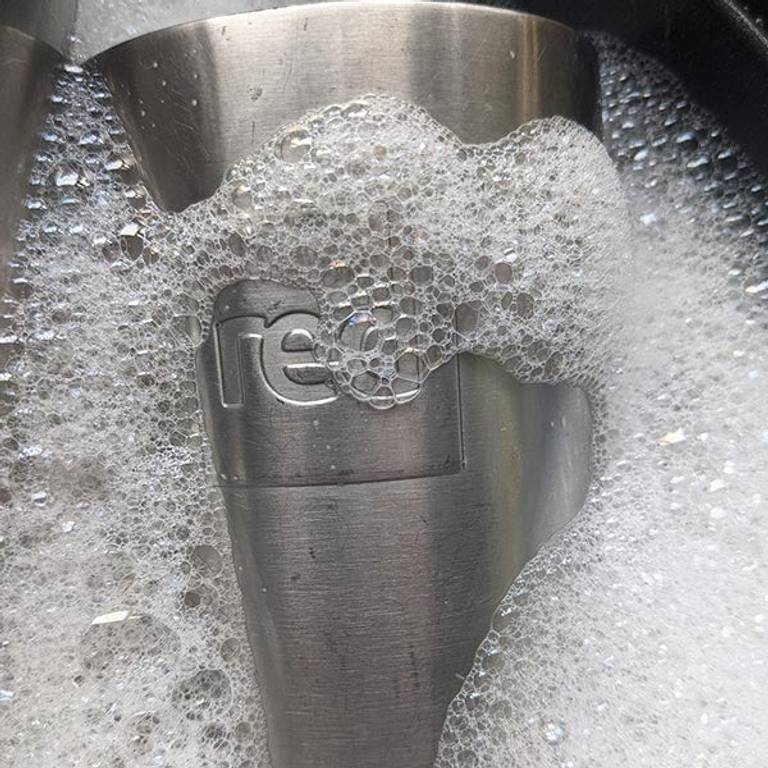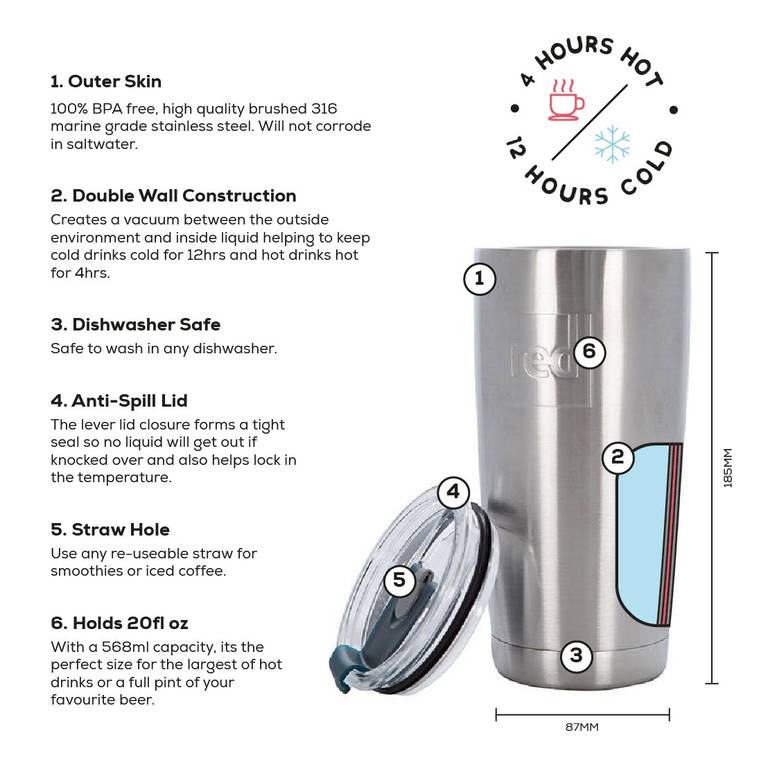 SUPer Insulated Double-walled construction: The double-wall construction creates a vacuum between the outside environment and inside liquid helping to keep cold drinks cold for 24hrs and hot drinks hot for 12hrs with no external condensation.
Made Using 316L Marine-Grade Stainless Steel: While stainless steel may not rust, it can be corroded by the chloride in saltwater. We've used 316L marine-grade stainless steel to ensure our bottle's durability and longevity.
100% BPA FREE: BPA is a potentially hazardous chemical used to make the kind of plastic that water bottles are made from. The jury is still out on whether it is actually dangerous, but we're not taking any chances.
Keep warm with hot drinks on the go: The canteen cap enables you to take your favourite hot drink or soup on every adventure.
Easily Attachable: Attach your steel water bottle to your board, deck bag or cool bag with a carabiner so it won't get lost when on the water.
Large 750ml/25oz Capacity: Big enough to carry 3 cups of coffee or a whole bottle of wine in our Red Original water bottle! Our thermal cup has a 568ml capacity, it's the perfect size for the largest of hot drinks or a full pint of your favourite beer!
Anti-Spill Lid: The lever lid closure forms a tight seal so no liquid will get out if knocked over and also helps lock in the temperature.
How To Clean & Care For The Red Original Bottle & Travel Cup
As they are packed to the brim with high-spec. technologies, it is important that both the Red Original water bottle and Travel cup are taken care of correctly so that they stand the test of time.
Our bottes are not designed to be dish-washer safe. Especially for the black bottle, we do not recommend putting in the dishwasher as it is likely to damage the paint finish on your bottle. Many of our customers have washed their silver stainless steel bottle or travel cup in the dishwasher without any ill-effect, but we recommend washing by hand to maximise the longevity and maintain the appearance of your bottle.
Before using either, however, make sure you totally disassemble your Red Original insulated water bottle to avoid any residue build-up and ensure they can be cleaned thoroughly.
Liquid Dish Soap
For everyday washes, warm, soapy water will do the trick. Fill your bowl with warm, soapy water – if you can't get your hands in the water it is too hot and might damage the finish on your bottle. Please do not use boiled water straight from a kettle to wash the outside of your bottle. Fill your bottle with the warm soapy water, place the lid/ cap back on your water bottle and give it a good shake. If needed, you can use a bottle brush to reach all the way down to the bottom to scrub off any residue. Don't forget to wash the lid inside and out as well, paying extra attention to the spout opening or mouthpiece. Rinse and dry your bottle thoroughly before replacing the cap to avoid any build-up of mildew.
Our bottles are not suitable for being left to soak in water for extended periods as this can damage the bottle and seal.
2. Distilled White Vinegar
Use it to clean your water bottle by filling it halfway with equal parts vinegar and water. Return the bottle's lid and give it a few shakes before letting it sit with the solution overnight. The next day, be sure to rinse out the water bottle and the lid thoroughly with warm water to remove any leftover vinegar. Let dry. This is a particularly good way to clean a stainless-steel water bottle.
Are you looking to get more use out of your Red Original water bottles as we spent less time outdoors and more time indoors? Here are a few top tips that are certainly worth sharing when it comes to getting the very most from an insulated steel water bottle or thermal cup, so you can get the very best out of yours.