Return to blog
Find The Perfect Kids Changing Robe On Red Original
Kids
Products
Red Original
Posted by Luke Green
There is no greater feeling than heading out as a family and spending time doing something that you all love. For many families, this could be heading to the beach and going paddleboarding, sailing, or swimming or even heading out for a family bike ride or hike. However, the fun often stops when it is time to get changed. As outdoor enthusiasts ourselves we totally agree that getting changed is the worst aspect of enjoying outdoor activities, until now! That is why we have created our changing robes and towelling robes for the whole family, to eliminate all socially awkward changing, whilst also keeping you all toasty and warm. Here is how you can find the perfect kids changing robe at Red Original…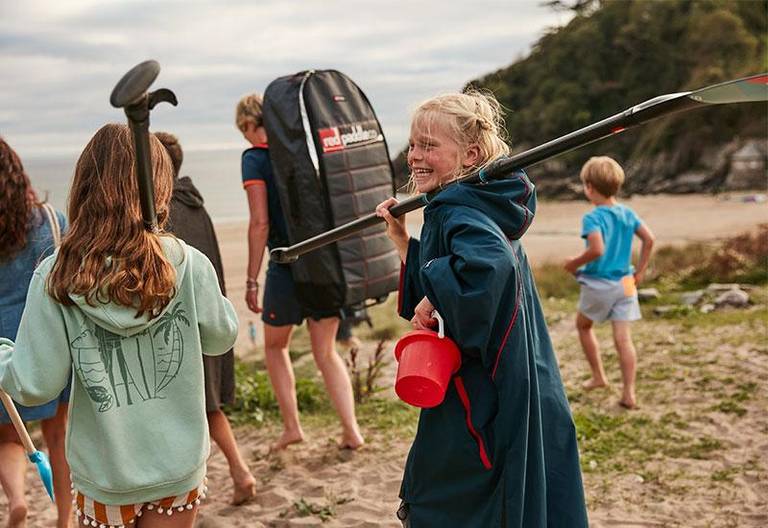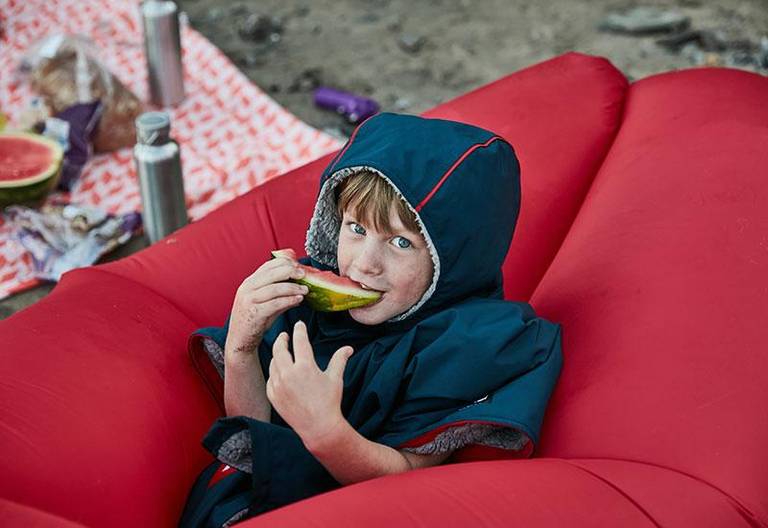 Kids Waterproof Changing Robe
The Red Original kids waterproof changing robe is perfectly suited to a wide range of outdoor activities and watersports and has been designed to keep children warm and dry in any weather. Thanks to the kids changing robe, there is no need to hunt down the closest changing facilities or change in the boot of the car - you can quite simply put it on and change comfortably and effortlessly. Better still put it on after the activity, wear it in the car and get changed in the comfort of your own home. Its size, shape and unique stretch panels allow your kids to put on and take off their wetsuit or swimmers whilst remaining fully covered.
The kids waterproof changing robe is made with a triple-layer construction for enhanced insulation and durability. They have a waterproof outer-shell that prevents any water from getting in. That said, what makes our all-weather Kids Pro-Change Robes stand out is that while they stop water on the outside from getting in, they allow moisture on the inside to get out. Our technical fabrics mean the jacket is not bulky or heavy, meaning it is the perfect changing robe for kids – they will stay snug and warm without being weighed down.
The tech specs of our kid's waterproof changing robe include:
High-Performance Waterproof Breathable Shell - Stops water getting in whilst allowing moisture out so the interior doesn't stay soggy & wet but dries during and in-between uses.
Stretch Shell & Stretch Panel Vents - This allows for extra all-important wiggle room when your children are changing.
Super Soft Moisture-Wicking Fur Lining - Pulls water away from skin, drying them effectively and keeping them super warm.
2-Way Chunky YKK Zip - Allowing you to open the jacket from inside or out, and the bottom up
Easy Hold Zip Pulls - No matter how cold their fingers feel, they'll always be able to grasp the zip.
Concealed Front Zip With Fleece Guard - Keeps wind chill out and neck warm
Waterproof Valuables Chest Pocket - Easy to access when staying warm on the beach and keeping their belongings safe.
Triple-layer construction - Increases thermal retention whilst reducing weight compared to heavier materials, which truly is the best of both worlds when it comes to changing robes!
Large Fleece-Lined Handwarmer Pockets - Keeps your hands warm and out of the wind and rain.
Chunky Poppers - For quick & convenient closure. It's all about the ease!
The kids changing robe is created for children based on the height of children: 4'2" - 5'0" / 130cm - 155cm. It is also now available in 4 colours including grey with red lining, navy with grey lining, black with grey lining, and also Hawaiian blue with grey lining.
Kids Changing Towel
Available in grey and navy, the Red Original kids changing towel is also a great solution if you are looking for your child to get warm, dry and changed quickly. The super thick 430gsm cotton will not only dry them quickly but help warm up following a session in the water. They also feature deep pockets on the front, which helps to keep your child's hands toasty and warm, whilst the drawstring hood helps protect them when the wind may be gusty.
The kids changing towel tech specs include:
Heavyweight 430 GSM 100% Cotton - Absorbent luxurious cotton towelling dries your child quickly
Avoid Exposure With Sleeves & Generous Sizing - Large enough to easily get their arms inside without overexposing themselves whilst getting changed.
Large Pockets - Keep their hands warm and out of the wind.
Drawcord Hood - Shields them from the elements when the wind starts gust and the temperature drops.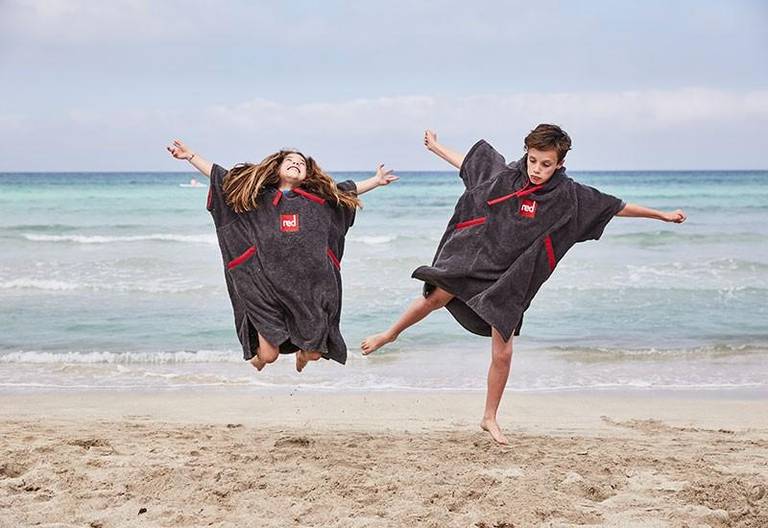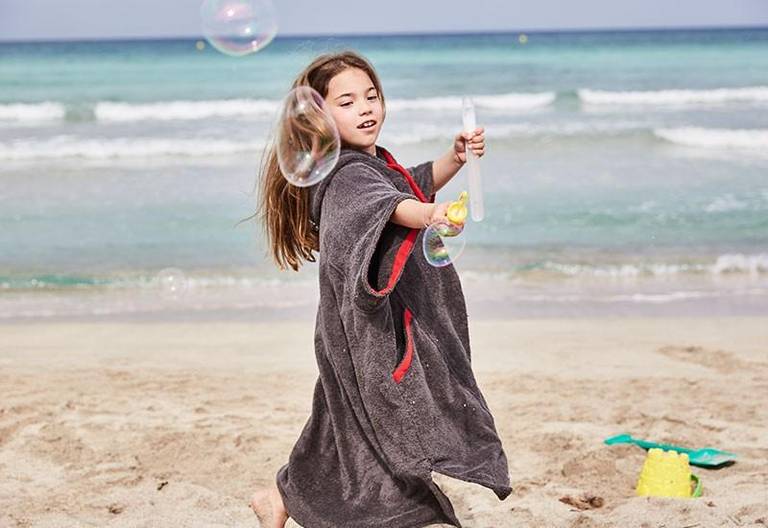 The sizing is once again based on height and is recommended for children that are between 4'0"- 5'1" / 122cm - 155cm. It is also available in a beautiful navy or grey colour.
A huge perk of our kids changing towel is that it can also be worn beyond just changing outdoors. They also make perfect dressing gowns at home, due to being wonderfully soft and cosy. They can also be used during the summer for prolonging days at the beach or arriving ready to swim while changing facilities are closed.