Return to blog
Australian Road Trip : A family SUP Adventure
Responsibility
Posted by Jess Davies
Welcome to the 'Travel Diaries'. This Australian Road trip blog is an excerpt from our bi-weekly email series which features stories of incredible SUP adventures and locations from all over the world. If you want to receive stories like this straight into your inbox simply sign-up here, we'd love to have you on board!
The word 'adventure' gets thrown around a fair bit here at Red Paddle Co. But we're lucky enough for our customers to share their inspiring voyages with us and it's made us realise everyone's sense of adventure is different - there are no rules. Whether it's heading out on an epic SUP expedition or a family day at the beach, if it brings you joy, it all counts.
But what does it take to turn that dream adventure into a reality? We chat to one family who have done just that and are busily living their dream out in Australia...Meet the Lorrimer Family aka "Trip In A Van".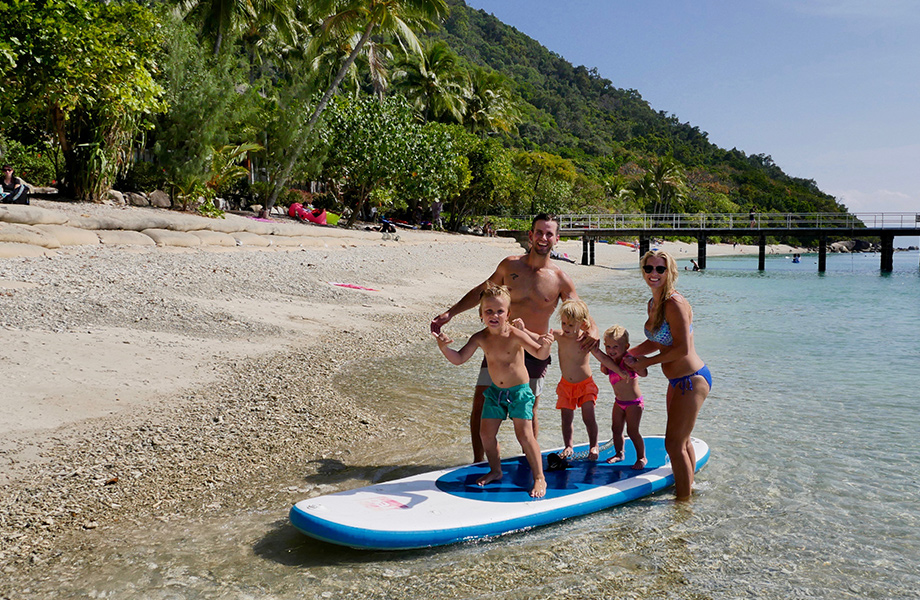 These guys packed in their jobs, sold their home and belongings in favour of open roads and an Australian road trip of a lifetime. What started as a 12-month journey to relocate and find somewhere new to settle has turned into a true nomadic lifestyle. They fell in love with the van life and now, after two years, it's safe to say they've got 'life on the road' down to a fine art.
Two years out on the road sound incredible and their photos certainly paint a pretty picture, but surely it can't be smiles and giggles all the time? Justin (Dad) kindly shared how this unique lifestyle works for them.
"The first few months of our trip weren't easy sailing, there was certainly an adjustment period with a few ups and downs but once everyone got used to it and this being their lifestyle, it honestly has been amazing."
Whilst many of us might dream of that day we pack our bags and hit the open road, Justin and Bec (in their early thirties) didn't want to wait for retirement. For them, life on the road is about spending quality time together as a family and getting to know their kids on another level.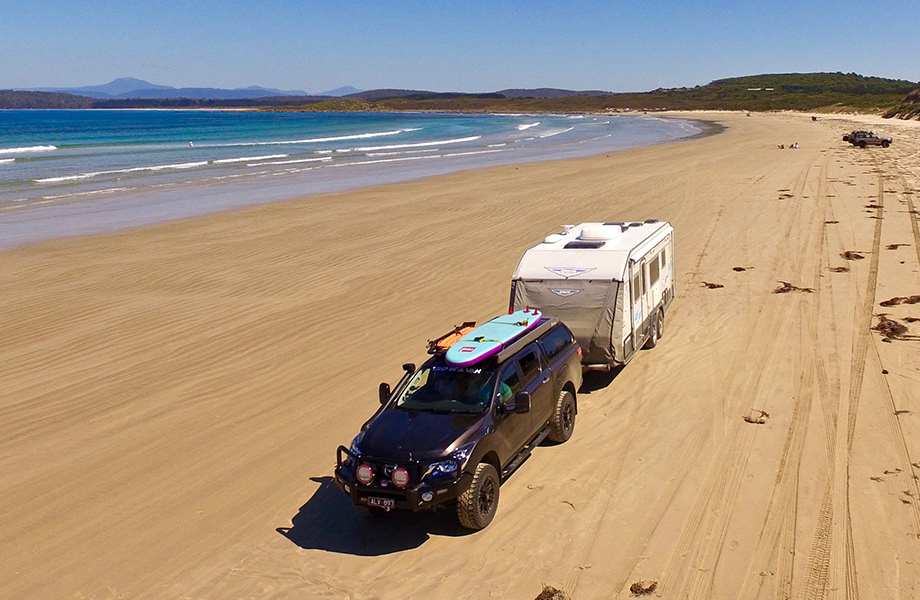 Being the same age as the guys, I wanted to know how they fund such an amazing lifestyle.
"We spent years saving up for our initial 12-month dream trip. Justin was working in the mining game and I (Bec) was in Nursing and Pathology – we put away as much money we could each week and Justin worked loads of overtime. Although we sold our house, we're not using this to fund our travels – our big advice is to SAVE. It is amazing what you can do without."
The family have already completed two coastal laps of Australia, racking up a total of 65,000KM (!!) often pitching up near a beach, lake or riverside campsite which makes it easy to hit the water with their 10'6 Ride SE after a long drive.
"For us, when travelling long distances, paddle boarding is a great way to burn energy especially after a long stint on the road. It's proving to be great coordination and balance for our kids too.
Having an inflatable SUP was a must - after loads of research we invested in a Red Paddle Co board as we knew it would last and fit with our lifestyle. The ability to pack it away in a backpack is extremely handy when travelling full time. We can easily throw it in the back of the UTE when driving longer distances. The added bonus for us though, with 3 young kids, is it's unbreakable and super sturdy."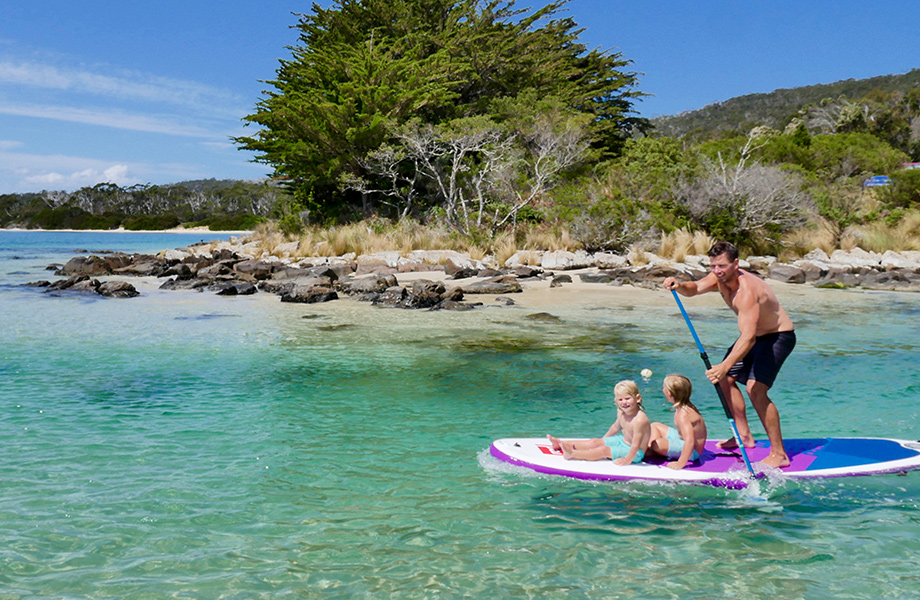 Whilst you may not be planning to pack it all in just yet, the Lorimers have loads of travelling experience and their website is crammed full of helpful tips for planning an adventure, no matter how big or small. So why not check out some of the handy links below...
TRAVELLING WITH LITTLE PEOPLE / TOP APPS FOR PLANNING YOUR TRIP / AUSSIE CARAVAN PARK REVIEWS / FIND OUR PREFERRED RETAILERS
Words by Robyn Dawson
Photos: Trip In A Van