Return to blog
Adventure Calls: The Ultimate Adventure Inflatable Paddle Boards
Brand
Posted by Maxine Smiles -Cooke
If you're looking for that ultimate inflatable paddle board to embark on an epic adventure, then our Voyager range of inflatable SUPs is for you.
That said, they're not exclusively reserved for gnarly, veteran pioneers but for anyone looking to explore somewhere new and exciting. No matter what, if you have a desire to explore than you're an adventurer in our eyes and you need a board you can trust to take you there – and maybe even beyond.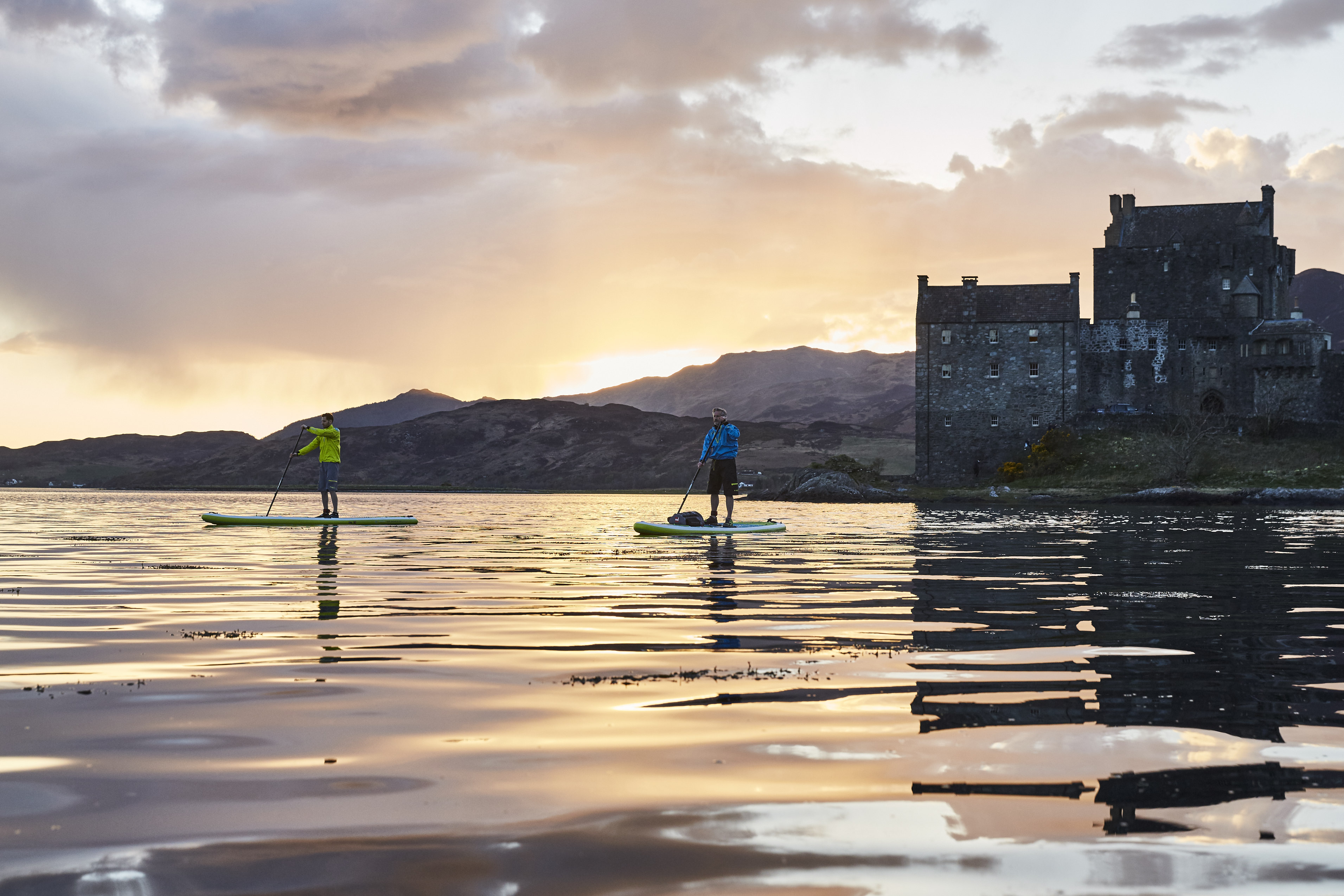 At 5.9 inches thick, both the 13'2 and 12'6 Voyager sit slightly higher in the water than our all-round boards allowing them to ride through choppier water without soaking all your supplies in the dual tie down system on the deck.





This extra thickness also means they offer unprecedented stiffness when combined with our patented Rocker Stiffening System (RSS) and industry-leading MSL material to deliver the ultimate performance for any adventure.
Their sleek shape means they cut through the water with ease, allowing you to get more power out of every paddle stroke to explore further and faster than ever before. For those looking to cover longer distances or have multi-day paddling trips in mind then the 13'2 Voyager MSL inflatable stand up paddle board is for you. Its added length and slightly narrower width (30 inches) means this is a board to take your adventures and paddling to the next level. For those wanting a step up from an all-round board or fancy taking a passenger on board, then the slightly shorter 12'6 Voyager MSL offers extra stability at 32 inches wide. This also makes it a favourite amongst heavier riders or those looking for an inflatable SUP which anyone can use own on those slightly more relaxed days with friends and family.




Talking of friends and family, why not double up as a couple or paddle as a pair, on our 15" Voyager Tandem. It is perfect for thrill-seeking couples or even gentle trips for all the family to enjoy, dog included! At 34 inches wide it is super stable even with two people paddling yet its length provides plenty of room for passengers, picnics, camping kit and more.



Looking to take your adventure to the next level?
If you're looking to take your adventure paddling to the next level, then check out our 9'6 WILD MSL. Whilst the Voyagers are designed for deeper water expeditions, the 9'6 WILD MSL is for adrenaline junkies and advanced paddlers looking to take on something a little more challenging. It is the ultimate white-water inflatable SUP. It boasts a super wide middle at 34 inches to give extra stability whilst the nose has increased, progressive rocker to ride over the rough stuff and the reduced width in the tail provides increased manoeuvrability when caught in a tight spot.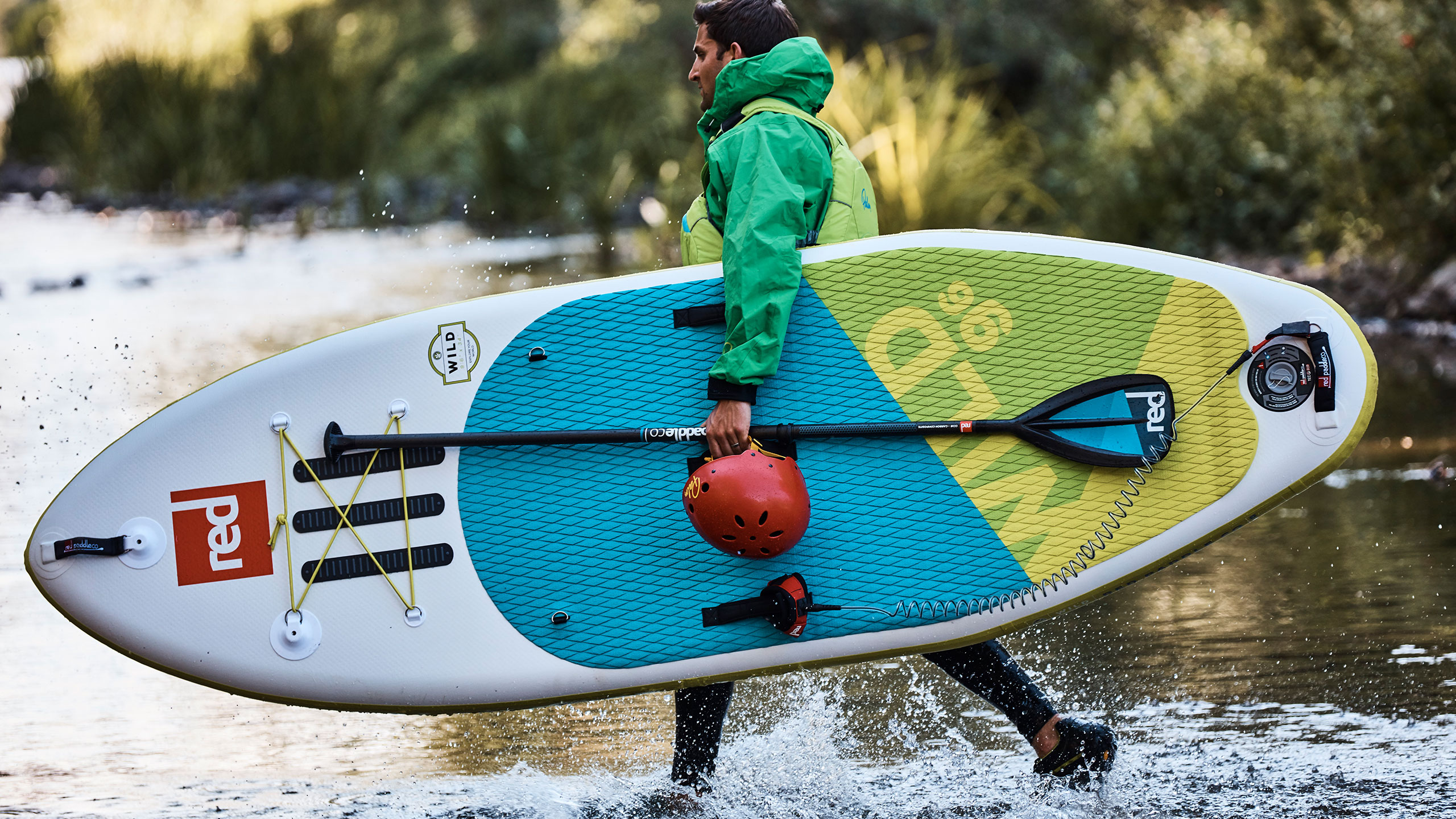 Utilising our MSL and TEC AIR technologies, this board, like all Red Paddle Co inflatable paddle boards, is one tough cookie, designed for anything life can throw at it. Just check out what happened when we ran over our 10'6 RIDE MSL with a 22 Tonne Digger!
Looking for something a little more relaxed?
If you're looking for something a little more relaxed and all this talk of adventure and exploration has tired you out then it's time to find a little peace and quiet on the 10'8 ACTIV MSL, the most relaxing way to experience paddle boarding. Simply escape the noise and pull to a gradual stop as you unwind on our purpose made inflatable paddle board for Yoga.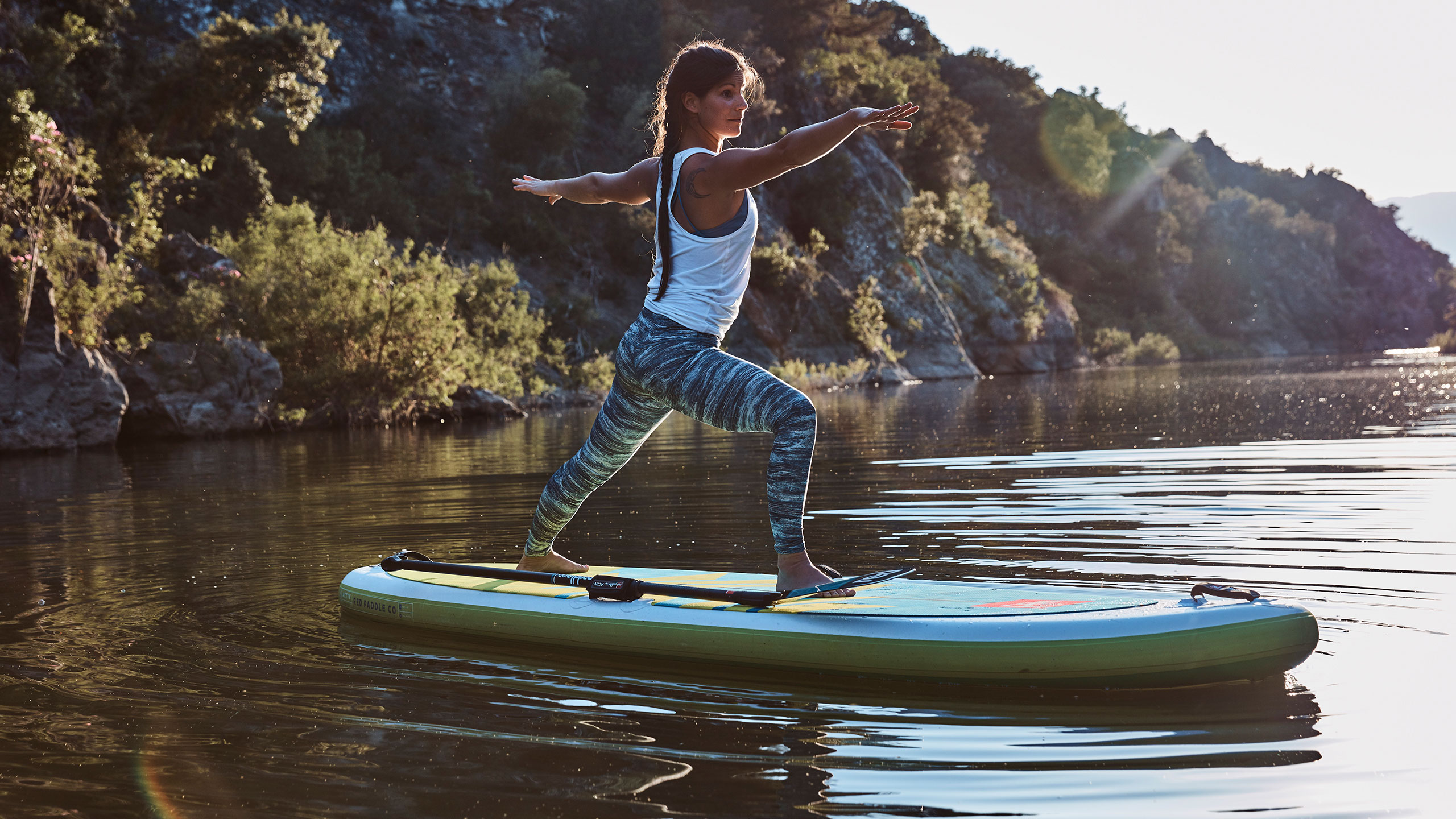 Its full length deckpad makes it perfect to practice any Yoga stretch with the added benefit of increasing the core workout as the board gently shifts under your movements. At 5.9 inches thick it is thicker than the world's most popular 10'6 RIDE MSL to keep you dry whilst the handles have been moved to the edges to give your complete freedom as you move on the board.
Whenever adventure calls, no matter how big or small, there is a board in our Voyager range to get you there.