Return to blog
7 Great Paddle Boarding Accessories for Christmas Under £50
Brand
Christmas
Community
Posted by Robyn Dawson
Gift-giving season is fast approaching and if you want to give your loved ones something that they'll use and enjoy then check out these must-have paddle boarding gifts for under £50.00. From stocking fillers to performance pieces for any passionate paddler these paddle boarding accessories will see you tick off that gift list in no time.


1. Insulated Stainless Steel Water Bottle - £26.95
Any seasoned paddler appreciates a hot drink during or after a chilly session on the water, which is why our insulated water bottle has always been a big hit with winter paddlers. Designed to keep drinks hot for 12 hours, the double-wall insulated bottles are perfect for a post-paddle cuppa. Not only do the bottles easily attach to paddle boards with either a board bungee or a handy carabiner, but they also keep cold drinks cold for 24hours so can be used year-round, whatever the SUP season.
Available in either original Stainless Steel or Black, the water bottle's 750ml capacity is big enough to carry 3 cups of coffee!


2. Silent Air Remover - £34.95
We all know that sound! At the end of a serene and peaceful paddle sometimes the last thing you want is an ear-piercing deflating board shattering your post paddle vibe. Designed with regular paddlers in mind this nifty gadget allows any inflatable board owner to pack up in peace by reducing the sound of a board inflated to 18psi from over 130 decibels to less than 80 decibels. This stocking filler is the perfect paddle boarding accessory!
3. Quick Dry Robe - £47.95
A best-seller amongst the water-lovers in our community, the Quick Dry Microfibre Towel Robe is a definite step-up from your regular towelling robe. All the best features of a summer changing robe but with the added benefit of a fast-drying microfibre towelling, it does what it says on the tin. The lightweight robe has a satisfying feel when on, which feels great after a cool dip in the sea and the absorbent fabric gets to work to quickly dry the surface water from your body. The robe also comes with a neat stash bag that can easily fit into a day bag for paddling adventures and makes it easy to gift-wrap too!
Generously sized to allow plenty of room for changing the Quick Dry Towelling Robes come in 3 sizes and sizing is based on height not build.
Kids Size: 4'0 - 5'1 (122cm -155cm)
Medium: 5'1" - 5'11 (155cm -180cm)
Large: 5'11" - 6'5" (180cm -196cm)
4. Paddle Cap – £19.95
Designed for wearing whilst on the water, this paddle cap features fast-drying, breathable fabric, so it will dry nice and quickly should it fall in the water. Not only a stylish and comfortable baseball-style cap, but the practical design is also easily adjusted to protect the user's eyes from direct UV rays whilst out adventuring. It is also a great running cap!
Available in two subtle colours, Grey and Navy Blue
5. Performance T-Shirt - £34.95
A staple item for any outdoor lover, the humble t-shirt should not be overlooked as a go-to paddle boarding gift. We created our performance t-shirt with quick-drying, Dri-Release™ fabric and anti-odour fibres to reduce the need to wash it regularly. The versatile design, available in male and female sizes, has a flattering fit, stretch fabric and is cut slightly longer in the body to allow freedom to move for a wide range of activities. It also protects you from the sun with 50+ UPF and comes with a concealed pocket for storing small items.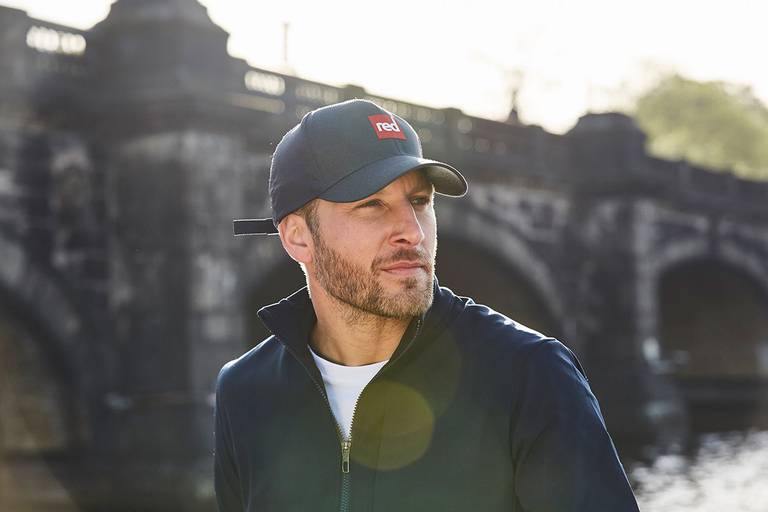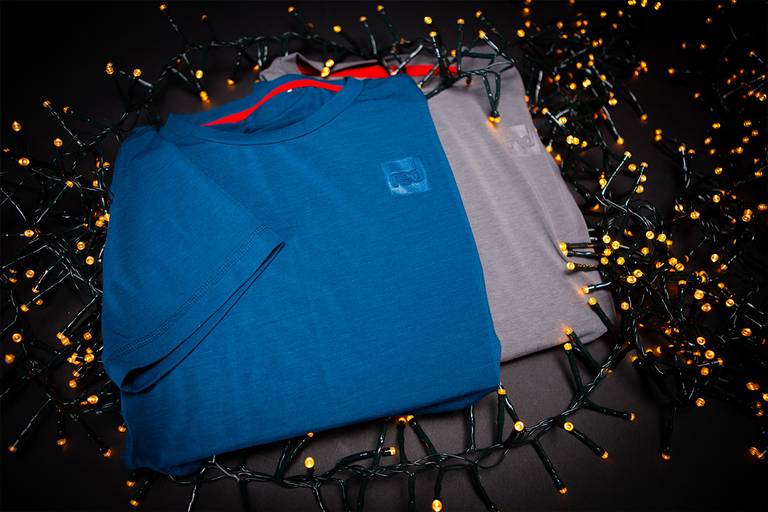 6. Multi-pump adaptor - £19.95
The second 'stocking filler' on the list is a multi-pump adaptor. This handy adaptor connects two pumps to one board for faster inflation. Spending less time on land and more time enjoying the water, the adaptor can be used to boost your electric pump or find a buddy to share the load. It is also compatible with all HR valves so will fit any brand of inflatable SUP, making it a great gift for any paddler in your life.
7. Quick Release Waist Leash - £18.95
Lastly but definitely not least on our paddle boarding gift list is our waist belt leash. We recommend that all paddlers have both an ankle leash and a waist belt leash on hand to make an informed choice based on the type of water they are paddling. Our waist belt attaches to any ankle leash cuff and is quick releasing, for when the water is powerful. In the unlikely event that a paddler has to separate from their paddle board, there is an easy reach toggle at the waist, which puts them in control at all times. If they haven't already got one, this is a must-have for any paddler's kit bag.
If you are looking for more paddle boarding gifts or paddle boarding accessories, check out our other suggestions here