Return to blog
5 Staycation Ideas For Couples Who Love The Outdoors
Posted by Luke Green
With the chances of a foreign holiday, this year slowly diminishing by the day, there becomes a no better time to enjoy a couples' staycation in the UK. Below is a list of different kinds of activities that you could enjoy with a partner, who loves the outdoors.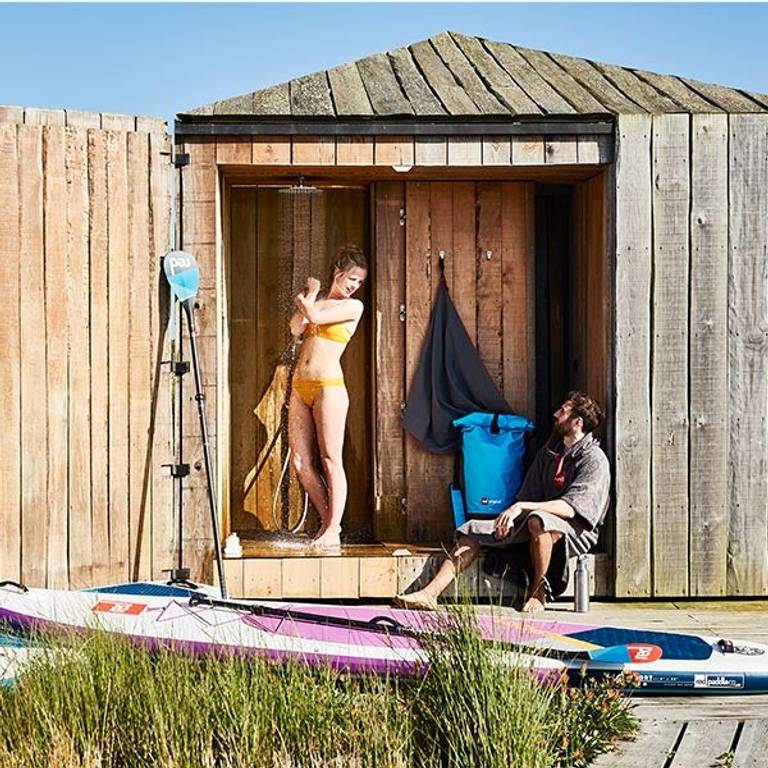 1. Beach Huts
For those couples who love the beach, the romantic weekend staycation for you could be to stay in a beautiful beach hut or lodge by the sea. The possible activities to do by the sea are endless, from taking up a new sport together such as surfing, paddle boarding, kayaking, swimming etc. Take the time to explore the surrounding area and enjoy the scenery with fresh morning walks or sunset strolls. Beaches set the perfect scene for romance and an unforgettable staycation.
2. Tree Houses / Log Cabins and Bothies
Spend your couples' staycation wisely by immersing yourself in nature. Find a Treehouse or log cabin near you to stay, where you can listen to the birds sing and wake up to the fresh morning air. Why not go on long hikes across new terrains and places that you have always wanted to experience together. Pack an assortment of your favourite food and drinks, keeping them nice and cool so that they can be enjoyed when you have reached your destination and can be enjoyed with a beautiful view. If you fancy a little treat in the trees Forest Holidays specialise in treehouses with hot tubs which puts a special edge to your weekend away.
For those looking to combine all elements of adventure bothies bridge the gap between simplicity and adventure. Bothies present a a unique solution to accommodation in some of the most mountainous landscapes. Delving deep into the landscape making use of the abandoned huts and barns. Bothies range from a simple barn with sleeping platforms to open fires and hand-me-down books to while away an evening. That said bothies are becoming increasingly popular and to find yourself on your own in a bothy is rare. So bring a good story and a flask of something warming to share! To find out more about bothies visit the Mountain Bothies Association.
3. Motorhome
Consider hiring a motorhome as part of your romantic break, and get exploring. Create a list of things you'd love to see and do before you go and make it happen! There are endless possibilities when you have a motorhome, whether you are in the lake district or peak district or sleeping under the stars in the countryside - a motorhome is a brilliant way to recharge your batteries and spend some quality time with your significant other. There's also usually plenty of space for all your toys be that kayaks, paddle boards, bikes or surfboards you can go fully loaded for any adventure.
If you would like to have a little bit more structure to your couples staycation, be sure to check out britstops. Britstops provide a book featuring country pubs, farm shops, vineyards, breweries, craft and antique centres, etc. All offering an invitation through the Brit Stops scheme to stay overnight in your motorhome or campervan in a safe environment - free of charge (if you have a Britstops membership). Britstop memberships can be brought for as little as £28.
4. Glamping
For any of you that do not know, glamping is camping - just slightly more glamorous, with toilet facility to use, and often electricity. The UK offers a whole host of different glamping experiences from staying in a: yurt, tepee, safari tents, pods & log cabins - each providing a totally different experience. Narrow down the kind of glamping experience you would like to have and give it a go. There are many great glamping websites to find something that fits you and your partners needs.
Stay In A Themed Hotel Styled After A Country You'd Like To Visit
When there's no time to explore the globe, bring the globe to you. Stay in a themed hotel, styled after a country that you would like to visit with your significant other. This could be any culture that you like, why not make a list of the foods you like to try and listen to music styles within that culture so that you can holistically get an experience of that country - without being there.