Return to blog
5 Lockdown-Friendly Valentine's Day Ideas For Nature-Lovers
Brand
Hiking
Red Original
Posted by Luke Green
Lockdown has been extended at least until March and while that may have scuppered some Valentine's plans, we'll be damned if COVID is going to ruin Valentine's day for us too! We've been giving it some thought and have come up with 5 lockdown-friendly Valentine's Day ideas for nature-loving couples that will hopefully inspire some adventurous pairs out there. Before we get to that, however, we thought it would be a good idea to go over the rules that may affect what activities we're able to do.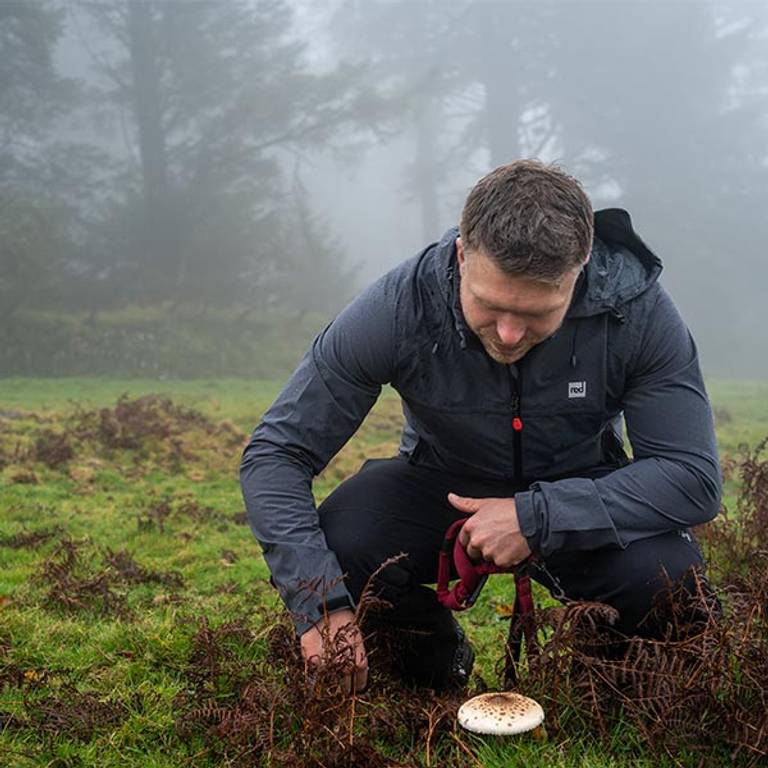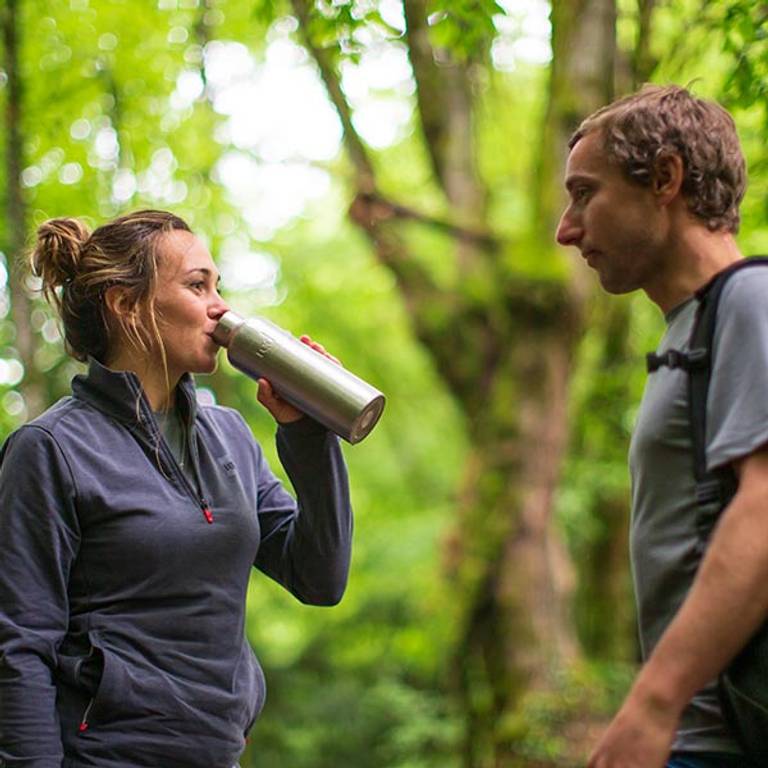 Firstly, during Valentine's 2021, we'll have limited access to outdoor spaces, not only in terms of the locations but also duration. If you live with your partner then gardens or balconies are the only outdoor spaces you can make use of, unless you're exercising together (which we will come to shortly). If you live separately and are part of each others' "Support Bubble", then one of you can go to the other's home or you can meet outdoors to exercise. Please note that government guidelines are explicit in stating that "you cannot leave home for recreational or leisure purposes (such as for a picnic or a social meeting)". Breaking the rules can result in a £200 fine for the first offence, doubling for further offences up to a maximum of £6,400.
The circumstances surrounding Valentine's Day 2021 mean that lateral thinking is practically a must if we want to do anything special and when you start getting creative, the chances of coming up with something that makes this a memorable Valentine's Day for all the right reasons sky-rocket!
That's enough foreplay. Let's start looking at our 5 lockdown-friendly Valentine's Day ideas for nature lovers.
Camping In The Garden
We know a lot of couples are disappointed that they can't get out and go camping for Valentines this year, but there's always the option to stay home and go camping. There are tonnes of fun garden camping ideas for you to try and it can be a new experience for even the most avid campers amongst us. After all, being close to home has its benefits and it's not a true garden camping experience unless you take advantage of being in your garden. That said, we find being able to cut ourselves off from technology to be one of the best parts of camping out in the wild, so why not turn off your phones (it's not like you'll need the GPS) and let yourselves get lost in each other and the outdoors.
Camping in the garden also provides the perfect opportunity for a romantic picnic or BBQ. You're not limited by bag-space so you can bring any of your favourite foods along, and it's far less hassle carrying glasses and a bottle of Prosecco into the garden than it is out into the wilderness. We agree that this isn't really what camping is about, but we did say that you've got to make the most of still being close to home. If you happen to have a chiminea or fire pit, lighting them up will help to set the mood as well as keep you both warm. If you don't, we hope you have a couple of our fleece-lined pro-change robes as the temperature forecast doesn't look good.
Stargazing
Obviously, you can stargaze while camping and we absolutely think you should, but stargazing isn't exclusive to the camping crowd. For instance, you may have a garden but not want to sleep in it, so why not pop outside with a glass of wine, sit on the grass or at a bistro table, and enjoy an hour or so under the stars. If you don't have a garden but do have a balcony, there are few better places to sit and enjoy the night sky. If you live in a big city then light-pollution may make stargazing a little more difficult, but there is some beauty to be found in looking out over the city lights.
Go For A Walk
I promise we're not running out of ideas but let's be honest, a list of lockdown-friendly Valentine's Day ideas for nature lovers would be incomplete without mentioning walking. Going for a walk is one of the few activities we're able to do at the moment that lets us get out of the house. In that way, walking isn't only beneficial to our physical health, but our mental health too.
As far as Valentine's day is concerned, walking provides couples with a chance to explore their local area and enjoy some quality time away from TV's, computers, consoles, and so on. If there's a road or nearby country lane you've never been down, why not explore and try to capture at least a fraction of the excitement you'd otherwise experience exploring further afield? If you've been everywhere there is to go, and seen everything there is to see in your local area, perhaps revisit your favourite spots or a place where something particularly meaningful or funny happened to you both.
Remember though, the weather forecast for Valentine's day across the UK is cold and rainy, so make sure you take your waterproof jackets along with you.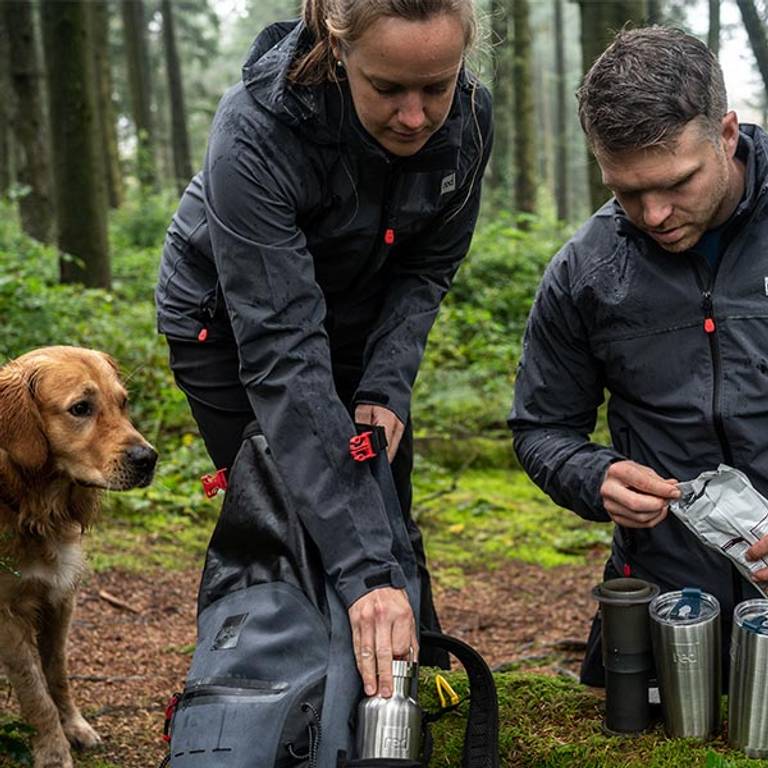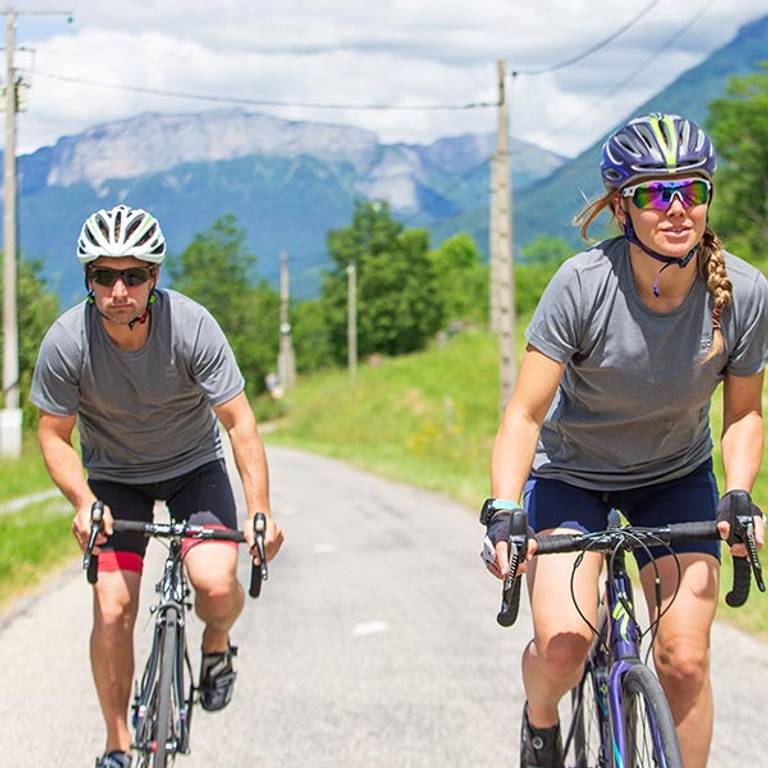 Get Competitive
Some couples develop a healthy rivalry that pushes them to perform better than they otherwise would. This Valentine's day is a perfect opportunity for some Couples Olympics as you can race rather than walk for your daily exercises. Running and perhaps cycling is usually what people think of when it comes to racing, but if you live near water then paddle boarding, coldwater swimming or sailing could also be options.
The competition doesn't need to end when you get back home. If you're into traditional games then there are countless options out there that can be enjoyed with just two players - Bananagrams, for instance. Alternatively, if you both enjoy video games and the cold drives you inside, great! You can either play versus each other or team up against others.
We wouldn't usually recommend keeping score in a relationship, but if you do decide to turn Valentine's day into a competition then make sure you do. Bragging rights is something the winner is absolutely entitled to and it wouldn't be sporting if the loser doesn't pay some kind of forfeit. We'll leave you to decide what that forfeit is.
Cook Together
For couples who enjoy cooking (or simply don't mind it), preparing a romantic meal together could be a lot of fun. It could also be terrible and you'd just constantly be in each other's way, but let's not think like that. Cooking together can help to develop synergy in a relationship and preparing your ingredients can be a rather playful process.
Thinking once again about those competitive couples out there, why not hold your own version of Masterchef? A cooking competition is always fun as once you're done competing, you get to eat! What could be better? If you have the means to cook outdoors, why not enjoy a Winter BBQ? The fire would certainly help to keep you warm and it's also something a little different that will contribute to making this Valentine's day in lockdown a little more memorable.