Return to blog
6 Must-Have Red Original Travel Accessories For Summer
Nature
Outdoor
Products
Red Original
Posted by Catherine Morris
THE RED ORIGINAL TEAM HAVE CLOCKED UP A FAIR FEW TRAVEL MILES OVER THE YEARS. HERE'S A LIST OF THEIR FAVOURITE MUST HAVE TRAVEL ITEMS
Whether you're hitting a road trip or perhaps your kids are out on their summer foray abroad, it's important to pack items that are not only compact but also will get plenty of use. Whether you're heading for a beach holiday where luggage space is at a premium or dropping your teenager off for a summers back-packing trip, we've got a few items that may just save the day when on the road!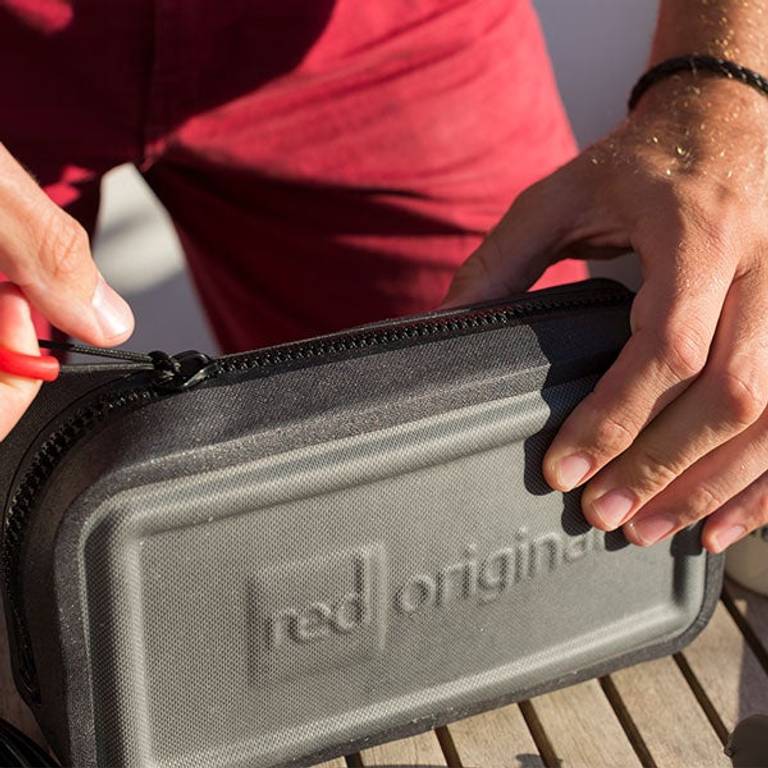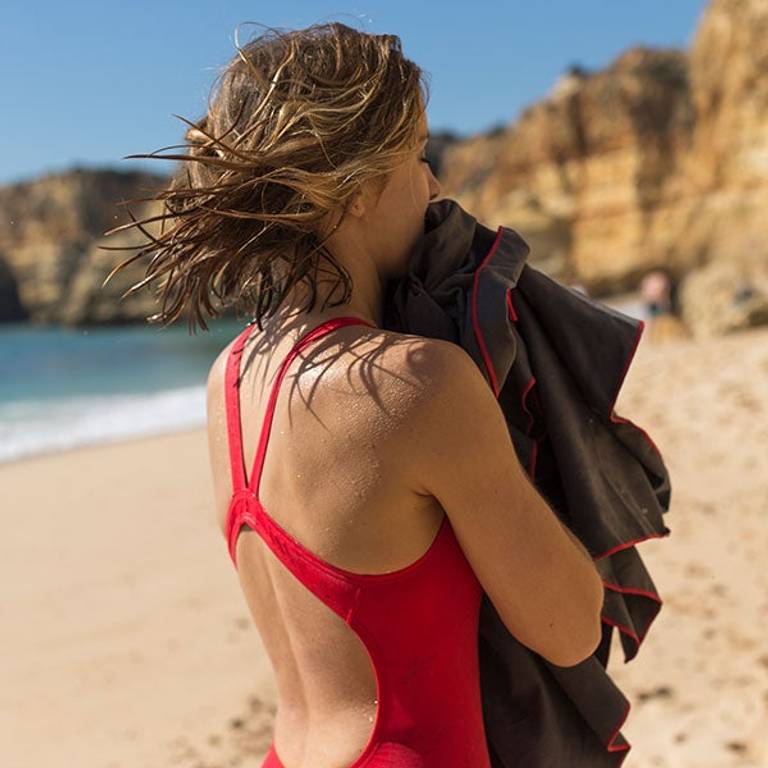 Micro Fibre Towel
Travel towels have been around for a number of years now and are the ideal stocking filler for a son or daughter heading on their gap year, or quite simply to save carting around a large beach towel everywhere. It's all too easy these days to find a fabric and stick a logo on it, which is why the Red Original Micro Fibre Towel has been designed from the ground up. Our design team have certainly clocked up the air miles themselves over the years, so they definitely appreciate what makes a good towel! The Red Original Micro Fibre towel is a full-sized beach towel that packs down small enough to fit into any travel bag.
Unlike others that are smaller in size and find the user (victim) struggling to preserve their modesty, our micro fibre towel covers all areas whilst being able to pack down small. We get you're likely on the go and firmly believe that holidays are not meant to be spent doing laundry, which is why Red Original micro fibre towels are made with odour control fibres with antibacterial properties. Unpleasant smells are a thing of the past thanks to these fibres, making our towel an essential travel accessory for anyone on the go. It also makes it the ideal towel for your daily trip to the gym.
Luxury Towelling Robe
Whether you're heading out on the ultimate road trip or a family surfing mission, the Red Original Towelling Robe is a go-anywhere changing robe. Snuggle up after a session on the beach and enjoy an evening BBQ or sit on it to avoid getting your clothes dirty during a mid-walk picnic.
The Luxury Towelling Robe available in Men's, Women's and Children's sizes, thereby ensuring the whole family can keep warm, dry and out there adventuring! The baggy nature of the towelling robe allows you to discreetly get changed avoiding any further embarrassment for those car park changing moments.
Insulated Steel Water Bottle
Reducing single-use plastic has been on everyone's mind during the last few years. With lots of reusable drinks bottles now available, it's easy to find yourself with an inefficient brand that, while reducing single-use plastic, doesn't fulfil the basic requirements to keep your cold drinks cold or your hot drink hot. The Red Original insulated steel water bottle is a firm favourite and has been a best-seller since day one. Its marine-grade stainless steel construction ensures that it won't corrode in saltwater, making it the perfect choice for the go-anywhere traveller. The double-wall insulation acts as a thermal barrier, trapping the temperature and keeping it cool for up to 24 hours or hot for 12.
Waterproof Pouch
We all have those items that we just can't afford to break or lose. Passports, car rental keys, and, the most valuable item these days, mobile phones. There are a few options available for watersports enthusiasts, including small pouches that fit around your neck and lockboxes that allow you to hide your key in a secure place attached to the car. Unfortunately, none of these options are ideal. They either offer a short term solution as they leak or they are heavy and cumbersome, making them difficult to carry in luggage when flying abroad.
Fortunately, the Red Original waterproof pouch covers all the bases, as they are not only compact but dust, dirt and - you guessed it - waterproof. The armour tech fabric protects from knocks rips and tears while the removable padded insert offers an added layer of protection for protecting your phone and keys.
Performance T-shirt
The Red Original Performance T-shirt is a pretty neat t-shirt. It's lightweight, dries 4 times quicker than cotton, and is protected to 50+ UPF (Ultraviolet Protection Factor). A 50+ UPF basically means that the Dri Release fabric only lets 1/50th of the suns ultraviolet rays through, an essential feature for anyone spending lengthy days out in the sun.
Similarly to our microfibre towel, the Dri-Release fabric contains odour control fibres keeping those unpleasant smells truly at bay. Ideal for those long journys or that sunset hike that is perhaps a little more sweaty than anticipated!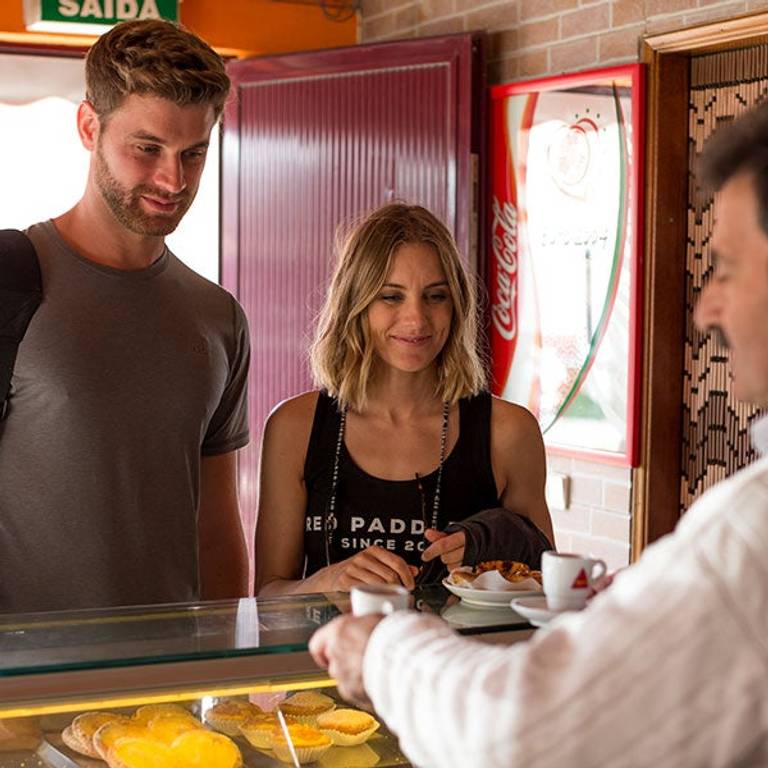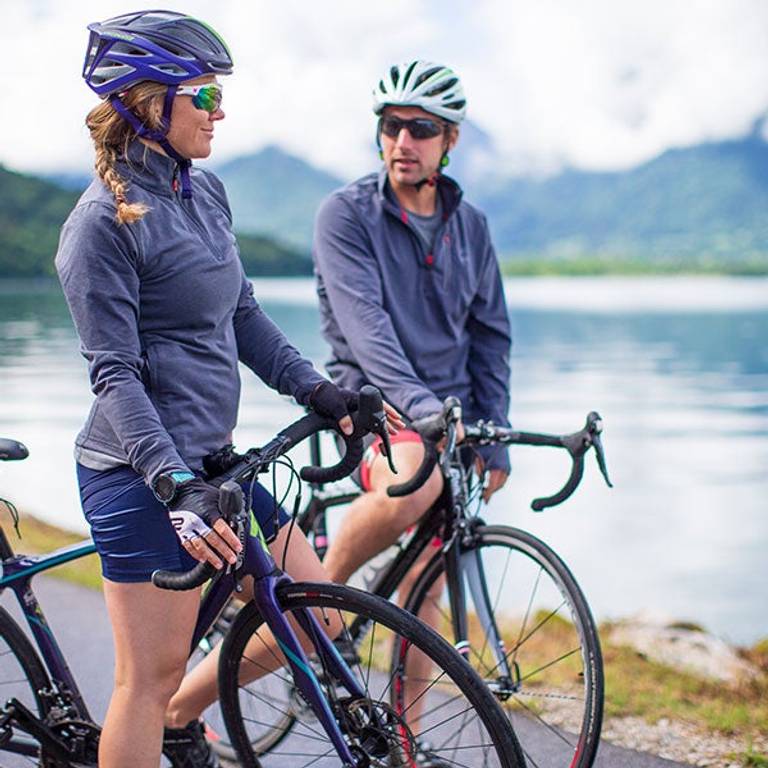 Performance Top Layer
The big brother of our Performance T-shirt, the Red Original Performance Top Layer is designed for those evenings where you need to throw something on for a bit of warmth or those days where the sun just doesn't quite make an appearance. The Performance Top Layer isn't just for wrapping up, however, as the Dri-release fabric draws moisture away from the body during strenuous activities. The lengthier back covers any cool spots on the lower back and the thumb loops are a great touch for warming up your hands when you're a little chilly.
Essential Travel Items
If you're heading out on a road trip or you're looking for a gift of someone about to embark on their gap year. Then check out our range of clothing and accessories fit for any adventure!