Return to blog
2020's Top 11 Rainy Day Activities For Kids & Their Parents
Brand
Family
Red Original
Stories
Posted by Luke Green
RAIN SHOULD NEVER STOP PLAY, HERE ARE A FEW IDEAS TO KEEP YOUR ADVENTURE DAYS IN FULL THROTTLE RAIN OR SHINE!
With the Summer season drawing to a close, parents may begin to struggle with finding rainy day activities for kids during the Autumn months. That is why Red Original has put together the ultimate 2020's top 11 rainy day activities for kids and also their parents...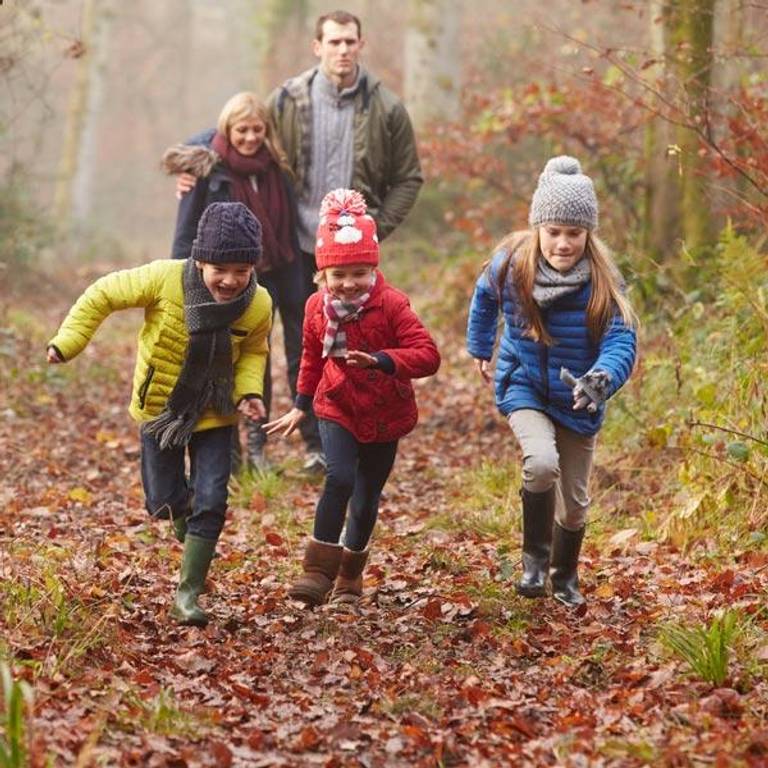 1. Play In Puddles
Although it may be wet and messy, playing in puddles can provide hours of family fun as a rainy day activity. Why not head out to your local park with a picnic and hunt down the largest puddle that you can find? All you need is a pair of wellies and waterproof clothing!
2. Have A Movie Day
A rainy Autumn day always calls for a movie marathon! Why not add everyone's choice into a movie mix, picking out your family favourites - before adding them into a hat. One by one, each member of the family can choose a film to watch. You could even go the extra mile and buy-in or make your favourite snacks to snuggle down and watch a movie with.
3. Go For A Muddy Bike Ride
Although going out in the rain may not be at the top of peoples go-to outdoor activities, a muddy bike ride is a great way to have fun and get some well needed fresh air. Head out to a local park or even travel further afield and try some top cycle routes in the UK. You can also take a closer look at our cycling and accessories here, that are designed to be practical, comfortable and hard-wearing.
4. Play Board Games
Dust off your Christmas board games and have a play, whether it is Monopoly, Jenga or even Snakes & Ladders... One thing is for sure, you are set for a day of family laughs (and maybe a few small arguments!)
5. Indoor Or Outdoor Scavenger Hunt
Finding Autumn activities for toddlers can often be a challenge when you are looking to entertain the whole family, but at Red Original we believe that an indoor or outdoor scavenger hunt more than fits the bill for the entire family. Don't get bogged down by the traditional scavenger hunt rules, make up your own and cater it for everyone, why not mix things up and combine an indoor and outdoor scavenger hunt?
6. Have An Indoor Picnic
Bring the summer picnic inside this Autumn, how about moving around some furniture and creating some extra room so that you have more space for your rainy day activities. You can even get the kids involved in making the food and setting up for the day.
7. Arts & Crafts
Art and Crafts are always fun for everyone, that is why it is appearing on our list of autumn activities for kids. Why not use the change in season to inspire your arts and crafts session? If you are in need of some arts and crafts inspiration, you can take a look at some crafty ideas here.
8. Try Some Baking
Get the whole family involved in some baking on a rainy day, you can go as simple or as extravagant as you like, from a victoria sponge to some gooey brownies - or even a chocolate souffle! Baking is a perfect way to pass time on a rainy day and you can even enjoy eating your hard work after.
9. Do A Science Experiment
Have a go at some science experiments as an educational autumn activity on a dull day. There are dozens of safe experiments that you can carry out at home making your own playdough or making an explosive volcano... check out more science experiment fun here.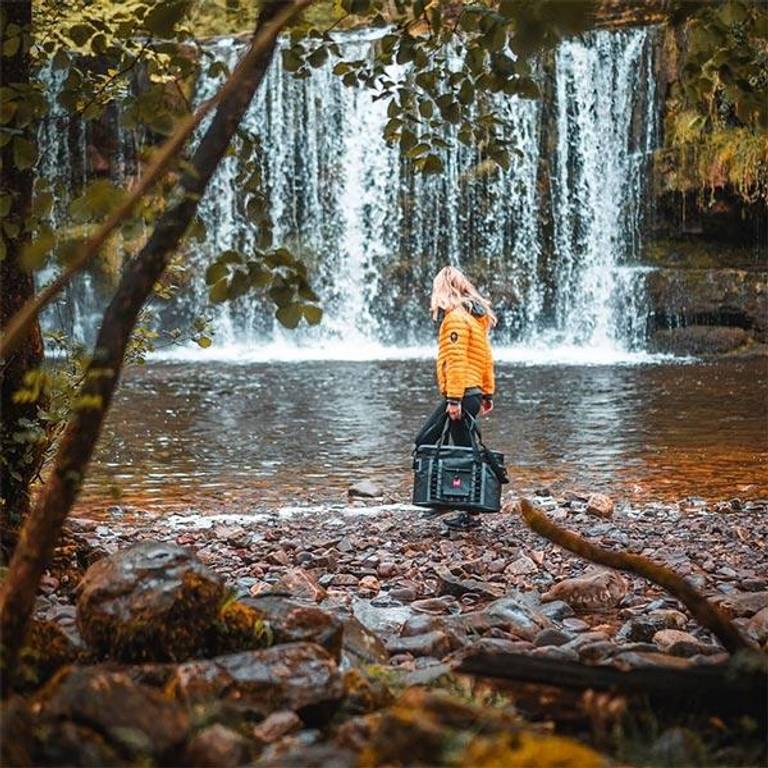 10. Host Your Own Talent Show
Bring Britain's Got Talent to your home. As a family, take turns and all perform your talents (Dad dancing also counts!) make sure that you have an impartial judge and have the winners prize at the ready.
11. Go For A Swim
When it is wet and raining outside, what is the harm in getting even more wet, right? Take the opportunity to take a swim, whether that be at your local leisure centre or even in the sea. At Red Original we even have the perfect solution to drying yourself modestly with our pro towelling robe, available in all sizes for men, women and children. Our favourite thing about this product is being able to change quickly and easily without wrestling with a soggy towel!