Return to blog
5 Ways Microadventures Will Make Your Life Better
Posted by Luke Green
Tired of the same routines and in need of a break from your screen time? Busy modern life can make it hard to get out in the fresh air, even though this is what's likely to make us feel a whole lot better. Microadventures offer a practical solution to this.
What Is A Microadventure?
A microadventure is a short, cheap adventure close to home that you can fit easily into your everyday life. They require little planning, but provide you with that adventure fix that it's so easy to find lacking in our everyday lives. It can be anything as simple as a day out on your bike, a short wild camping trip or even a quick outdoor picnic somewhere scenic. There really are no limits or rules, what's important is escaping from your daily stresses and getting out in nature and the outdoors.
Alastair Humphreys, the man who popularised the concept of the "microadventure", emphasises how they "offer a realistic escape to wilderness, simplicity and the great outdoors ". Helping to "make adventure accessible" they should be affordable and easy to organise. Adventure can be found wherever you are. It's all about being proactive in going out and finding it.
What Are The Benefits Of Microadventures?


Explore Your Local Surroundings
One of the main advantages of microadventures is that they provide you with a new perspective on your local area. They encourage you to discover outdoor areas nearby that you may not have explored before, providing you with a newfound appreciation for your surroundings. When you put your mind to it, you'll be surprised at how much there is to do nearby or just a short drive away. It's fun to become a bit of a tourist in your own home and try new things in your daily routine.
Make Every Weekend Feel Like A Holiday
Microadventures don't require you to take any time off work, or spend your year's savings, however they do provide that holiday feeling. It's amazing how getting out of the house and doing something different in the fresh air can boost your mood and make you feel like you've done something with the weekend. It certainly helps to beat the Monday blues, ensuring you enter the new working week feeling relaxed and refreshed, with plenty of stories to tell your colleagues about.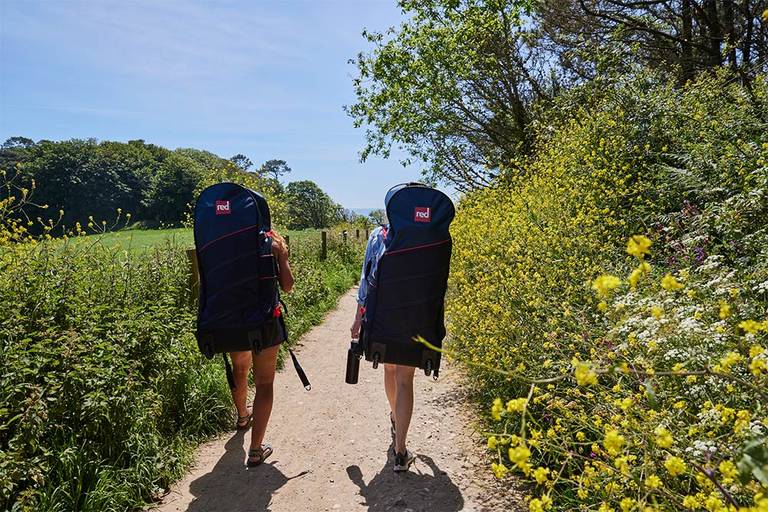 Spend Quality Time With Loved Ones
Spending real quality time with our friends and family can be difficult to fit into a busy schedule, particularly when we're often distracted by our phones or the TV. Encouraging you to escape from all this by spending time in the great outdoors, microadventures create the perfect environment for having meaningful conversations away from the pressures and distractions of daily life. It's incredible how getting back to basics by camping or enjoying a simple hike for example, can give you the space that you need to focus on enjoying time with loved ones.
Discover New Hobbies
By going on microadventures, you may find that you end up discovering a new favourite hobby, such as hiking, cross country running, paddle boarding or off-road cycling. What's great about these short adventures is that they encourage you to step out of your comfort zone and try something new. Why not use this as an opportunity to try that activity that you've been thinking about for a while? This could be a new water sport such as paddle boarding, or a new craft such as photography or outdoor cooking.
Save Money
Microadventures open up so many opportunities and new experiences without you having to fork out a load of money - this is a key part of their whole purpose. Travel can be expensive, and so smaller, local adventures remove this burden. In fact, microadventures can be entirely free. You experience the buzz of travelling and exploring without the hefty price tag. Don't overthink it - all you need to do is pack up a backpack and see where your adventures take you.