We create high quality products, designed to last, no matter adventure you head out on or what you throw at it. So we recommend following our care instructions to help keep your gear in tip top condition.
Below, you can find User Guides for our Coolerts and our care recommendations for our range of Pro Change Robe and Performance Clothing.For further guidance on how to care for any of your Red Original products, please don't hesitate to get in touch with the team today.
PRO CHANGE ROBE CARE
Change robes take a lot of stick over the time that we own them, often more than your average waterproof coat or waterproof trousers. Unfortunately, change robes are not the easiest to take care of, which is why we have provided some useful details on how best to store, clean, and maintain your change robe.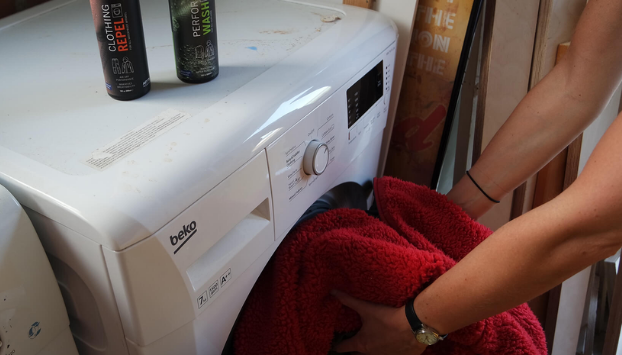 You will be thankful to know that your hooded changing robe does not need washing after every use (unless of course it gets covered in mud!) Due to its waterproof outer shell fabric washing should be limited as much as possible, the same as with any other outdoor waterproof clothing.
Never expose the changing robe to heat sources of any kind. The inner lining will not handle drying next to a heat source as it could lose its warming and quick-drying properties, that is why we would strongly suggest always hanging your waterproof changing robe or laying it flat to dry.
The Red Original Pro Change Robe is machine washable and will retain its waterproof properties and longevity if the guidelines are followed.
ESSENTIAL SAFETY KIT
When you're out on the water, it is important that you have the right gear and the knowledge to keep yourself safe. Our Personal Flotation Devices should be consider for all watersports and our Dry Pouch can hold a small first aid kit or a mobile phone safe and dry, in the event of an emergency.
Fitting your PFD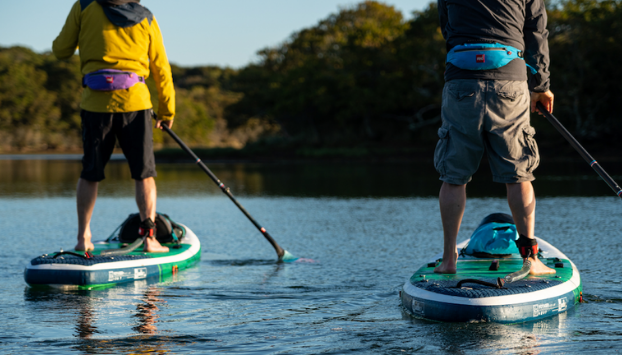 Fitting your PFD
Waist belt PFD's are ideal for standup paddleboarding, SUP Yoga, kayaking, canoeing and even fishing. They are also suitable for dingy sailing, rowing boats or even snorkelling. They are an essential piece of safety kit that in the unlikely event of getting into trouble it will keep you afloat, reduce the need to swim and keep you visible for help.
It's important you keep your kit well maintained and in full working order and understand how to properly wear your PFD.
SAFE AND DRY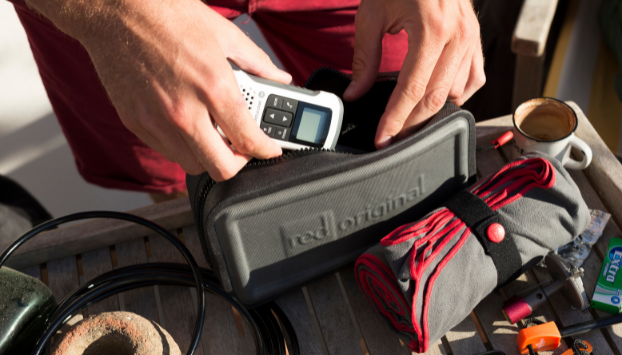 SAFE AND DRY
Take your phone or other communications device whenever you head out, whether it be on to the moors, out on the water or up a mountain. Wherever you go have peace of mind that your phone will stay safe and dry.
Read the guide below to get the most out of your dry pouch and keep it in great working condition.
COOLER BAG CARE INFORMATION
Your Cool Bag is designed to be ultra-durable. To keep it in peak performance so that it can been used time and time again make sure you read this guidence.
KEEPING THINGS COOL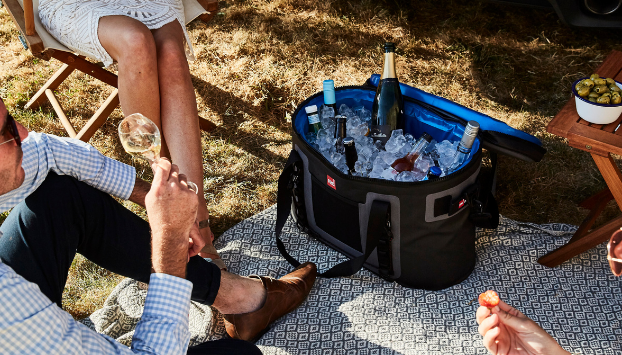 KEEPING THINGS COOL
Our Waterproof coolbags take on the move picnics and alfresco drinks to the next level. Whether you're a paddle boarder, sailor or just straight up beach lover nothing beats an ice cold beer or chilled snacks whilst pursuing your favourite pastime.
Learn best practises to keep your items cooler for longer.
TECHNICAL CLOTHING CARE INFORMATION
For your Technical apparel to operate at its best, it needs to be cared for and maintained on a regular basis.
Technical Clothing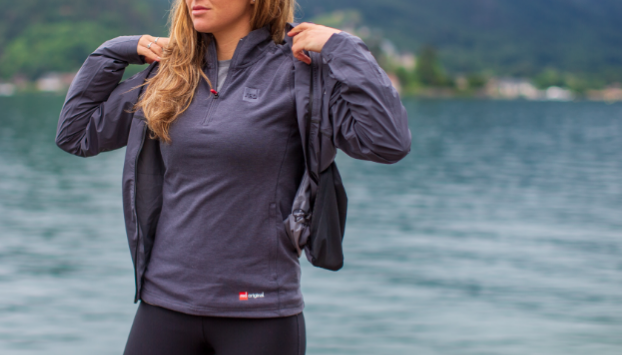 Technical Clothing
The Care Information for our Technical Tee and Performance Layer Top is as follows:
· Machine wash at 30 degrees with similar colours
· Only tumble dry on low heat, although your top will dry quickly naturally.
· We recommend not ironing to protect the embossed logo design
· Do not bleach
· Do not use Fabric Softener.