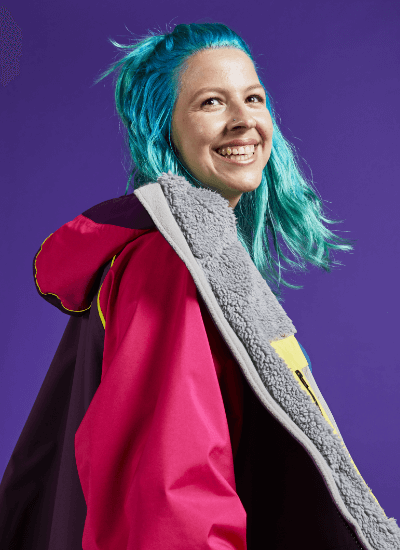 New Pro Change Robe EVO Colours
.
Our award-winning Pro Change Robe EVO is now available in three NEW covetable colours: Sea Mist, Mulberry Wine and Stealth Black.
The new Sea Mist and Mulberry Wine colour ways are eco-conscious too, made from 100% recycled materials. The EVO range has never looked so good.
Red Original Pro Change Robe EVO
Sea Mist - Inspired by misty mornings on the shoreline. Water can be at itsmost magical and inviting at the beginning of the day. Sea Mist captures the sense of tranquillity that only a calm ocean can give. Mulberry Wine - An EVO isn't just for changing, Mulberry Wine is inspired by the comfort you feel after time well spent doing something you love. Relaxing with friends and family, the end of the day wind down has never looked so good.
Recycled fabrics with a no compromise approach. Our recycled fabrics have the same if not better waterproof, breathability, drape and fantastically soft feel that the EVO is famous for.No scratchy, squeaky liners here. All the same standout EVO features from tailored sleeves, to secure inner and outer water-resistant chestpockets, poppered wind baffle, stretch change panelsand magnet closures on fleece lined hand pockets.