Return to blog
Wet Weather Gear For Dog Walking: Red's Top 5 Essentials
Posted by Alex Clasper
As much as we'd do anything for our canine companions, let's be honest, walking them in the rain isn't always fun. It is however made a lot more enjoyable when you've got the right dog walking gear to keep you dry and warm. In order to help make rainy dog walks less of a chore, we've selected our top 5 pieces of wet weather gear for dog walking.
Waterproof Changing Robe
When it's the middle of winter and you're snuggled up in your pyjamas at home, the thought of taking the dog out isn't always that appealing. How would a luxuriously soft, fleece lined robe help? The Red Original waterproof changing robe is a perfect piece of wet weather gear for dog walking, ensuring you stay cosy as well as dry. The waterproof outer shell, with a toggled hood and wind baffle, keeps you sheltered from the elements, while the moisture wicking fleece lining keeps you warm and comfortable. Stretch side panels create a spacious fit, which means you can throw the Pro Change Robe on over your existing clothing - even your PJ's! There are plenty of secure waterproof storage pockets on the inside and the outside of the robe which are really handy for storing phone and wallet, as well as poo bags, treats and a spare lead.
Red Original Beanie
For the days when it's extra cold and you want a little more coverage, a Red Original beanie is perfect for wearing underneath your hood, to accompany your other wet weather gear for dog walking. Choose from the Roam ribbed knitted beanie which features a super soft inner fleece lining, or the Voyager cuffed beanie with the Red logo embossed on the front. Both beanies are made from 100% polyester that meets the Global Recycled Standard, and are available in a choice of different colour options so you can find the perfect match for the rest of your dog walking gear! They're also machine washable making them easy to clean after any messy dog walks.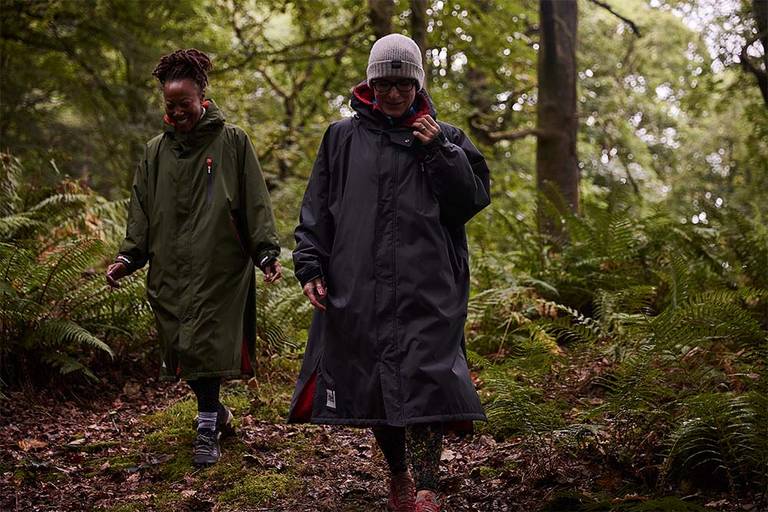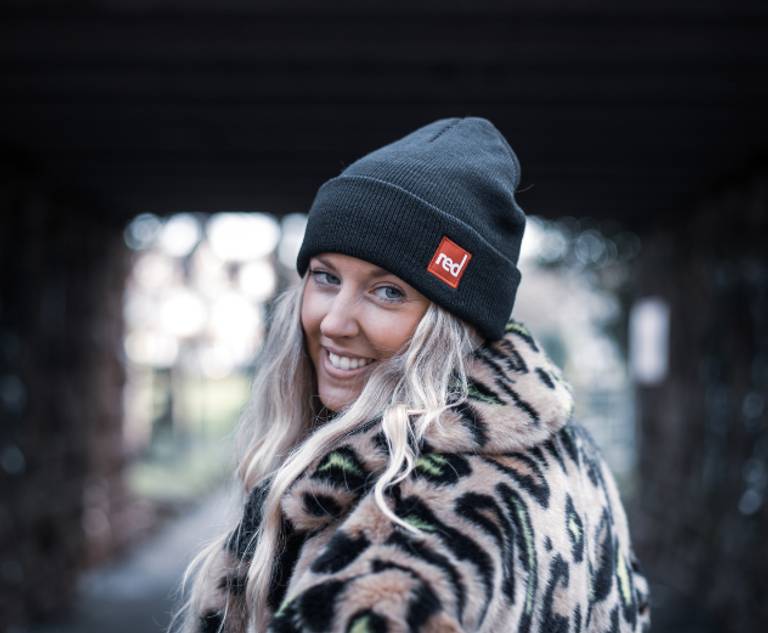 Waterproof Active Jacket
When it's only raining lightly, and you'll get too warm wearing super protective outerwear like the change robe, the active jacket for men and women is a practical alternative. The ideal piece of wet weather gear for dog walking in transitional seasons like Autumn, or early Spring, the active jacket is made using a breathable, waterproof fabric with a 5k waterproof rating, and YKK watertight zips. Offering plenty of stretch for unrestricted movement, one of the many reasons this makes such a good dog walking jacket is due to the reflective trim detail which makes you more visible in low light conditions. This is really important for safety when walking in the mornings or evenings during winter when it's dark or visibility is reduced. This dog walking jacket also packs down into a compact storage bag, which is ideal for bringing with you on sunny days, in case of showers.
Waterproof Pouch
Another essential piece of wet weather gear for dog walking from Red has to be our waterproof pouch. Sleek, compact and 100% waterproof, the dry pouch attaches comfortably around the waist using the velcro strap system. It's the perfect size for transporting all of your dog walking essentials, like poo bags, treats and spare leads, as well as your phone and other valuables. As the waterproof pouch can be attached to your waist, you don't have to worry about carrying your belongings whilst trying to keep hold of the dog at the same time. It also keeps poo bags etc. close to hand and quick and easy to access. One of the most practical dog walking accessories for wet weather, but also all year round, the waterproof pouch is made from Armour Tech material with YKK zips, meaning you can be confident that your belongings are kept dry and secure.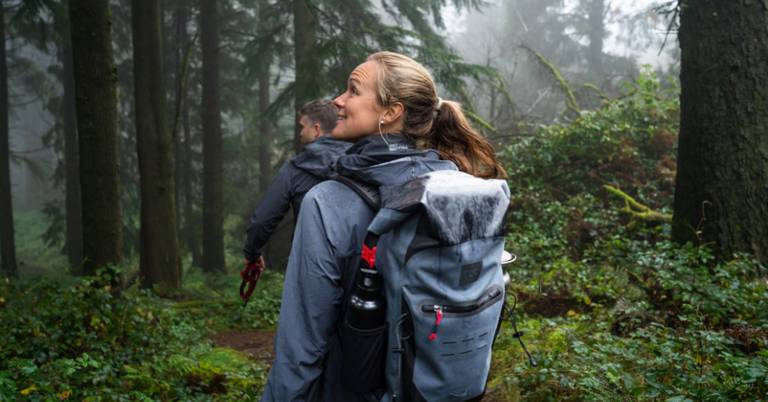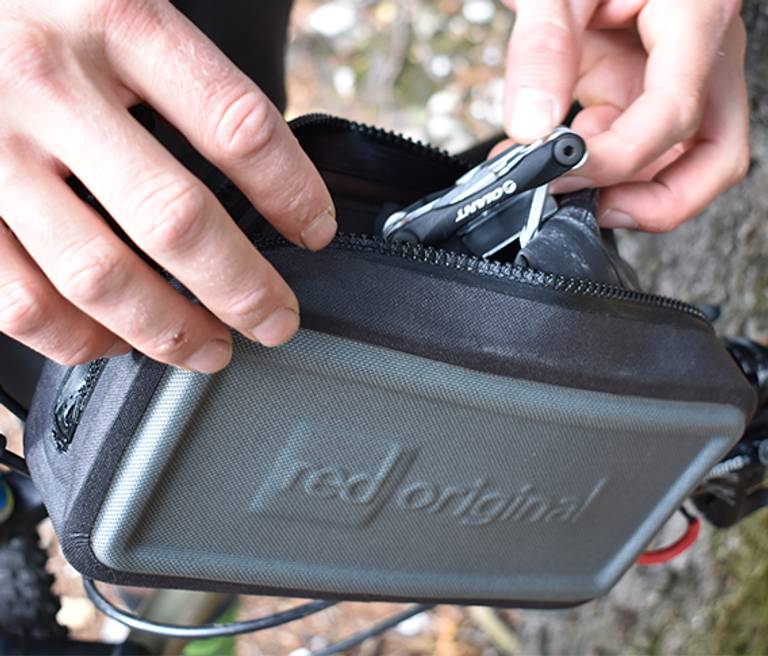 Insulated Water Bottle
Nothing brightens up a rainy dog walk like having a nice hot brew to sip as you stroll. That's why we couldn't forget to mention the Red insulated water bottle as part of our essential wet weather gear for dog walking. Made using durable marine-grade stainless steel, you don't need to worry about this water bottle corroding in the rain. Meanwhile the double-walled insulation ensures that drinks are kept hot for 12 hours or cold for 24 hours. The water bottle comes with the option to use a canteen cap or a sports cap depending on what you find most preferable. One of the benefits of this water bottle for dog walkers is that both caps are designed to support carabiners, making them easy to fasten to a belt or bag.
For more recommendations on our top wet weather gear for dog walking, please don't hesitate to get in touch with us.