Return to blog
Tribal Clash UK – The World's Largest Multi-Person Paddle Board Event
Responsibility
Posted by Maxine Smiles -Cooke
Last week the legendary CrossFit event 'Tribal Clash' descended on Bantham beach, Devon, for Tribal Clash UK 2017.
Thousands of competitors arrived from around the world ready and raring to tackle two ultimate days of team based intense mixed athletic challenges, in a hope of winning the Tribal Clash title.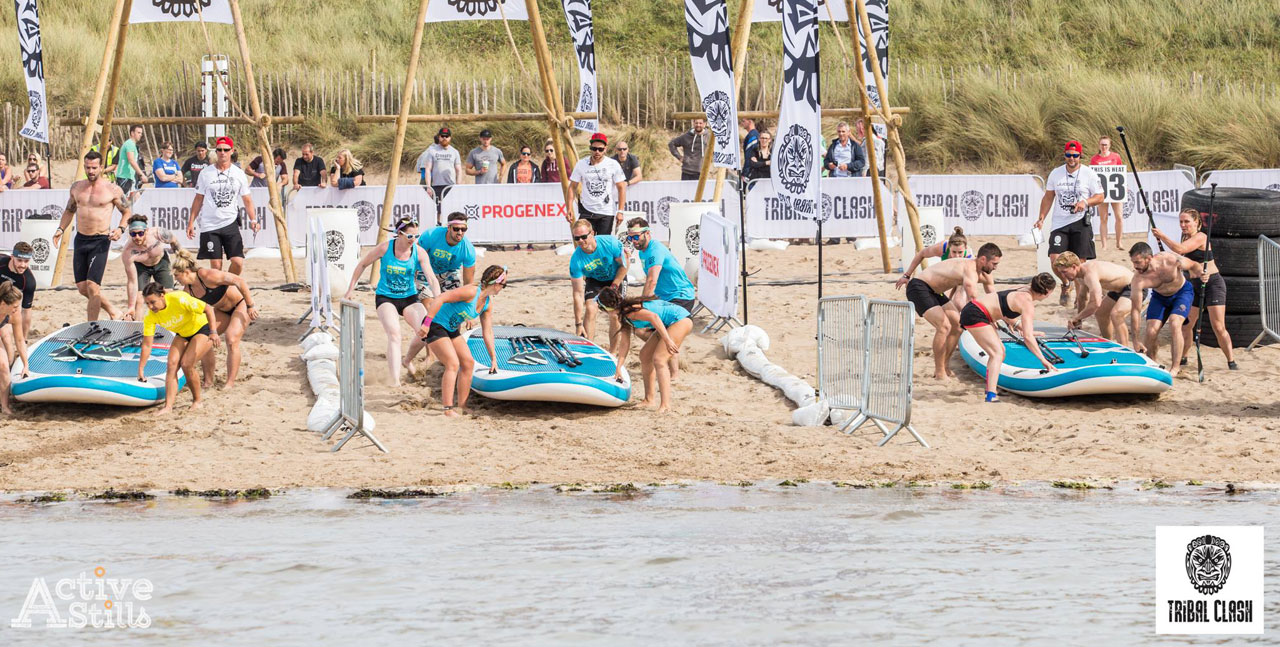 The community festival consists of varied events that run throughout the weekend – each team of six must come prepared for anything and everything organisers throw at them, with each heat not being revealed until the day before, and it's safe to say this year, they didn't disappoint.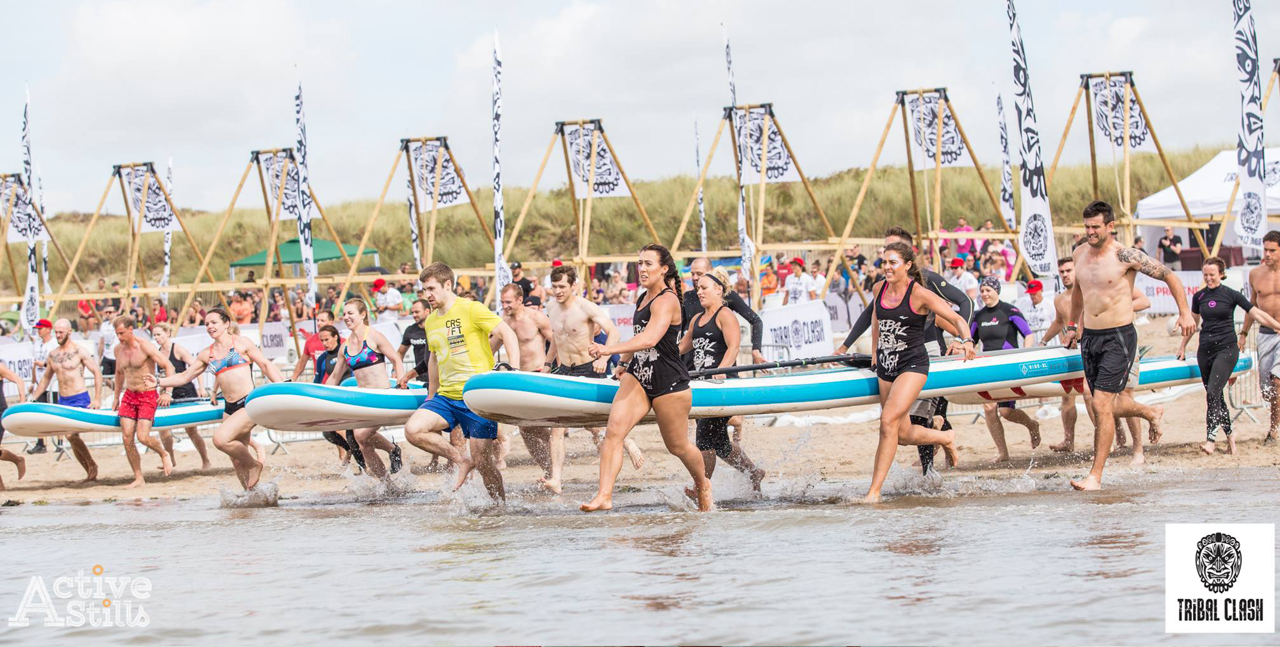 The event was full-on from the get go, with events such as the 'Thunder Ball' obstacle course, including atlas stone lifts, a 5K uphill trail run and the ultimate 'Tsunami' - our multi-person SUP Red Paddle Co race.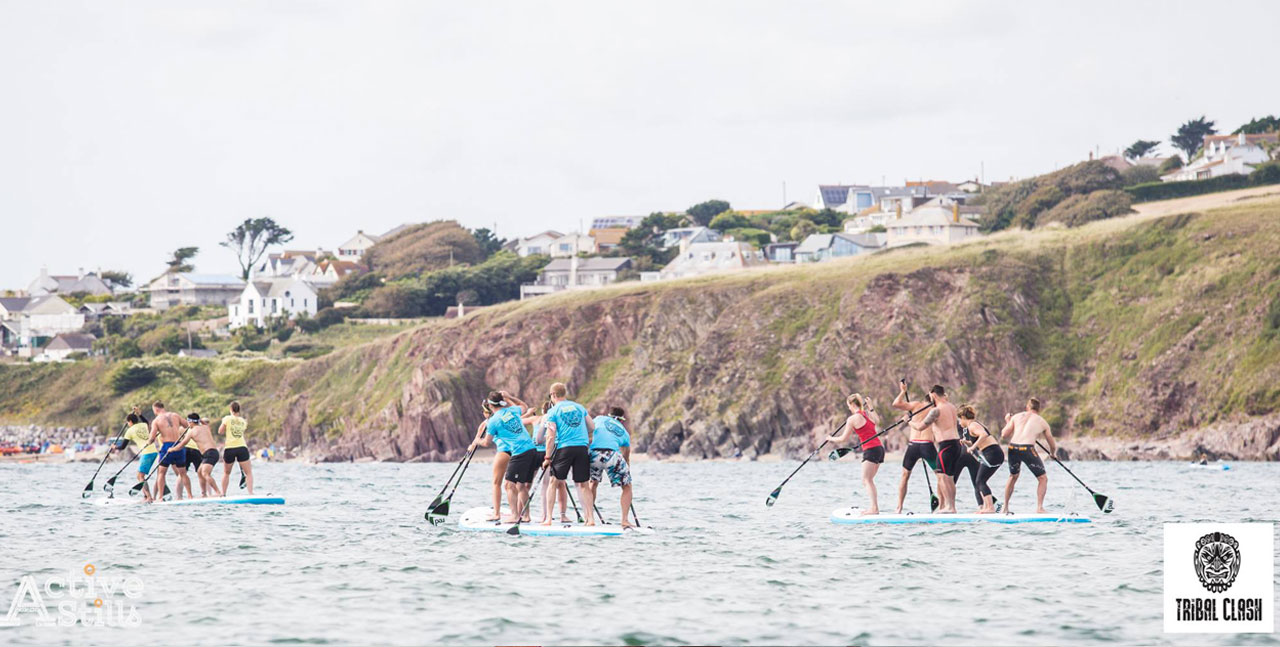 The Red Paddle Co team were on hand throughout the weekend to offer expert advice and instruction to teams in preparation for the SUP race, held on the Saturday afternoon. It was great to offer the teams a few tips and tricks on how to get the most out of the epic Red Paddle Co XL inflatable paddle boards and paddles, especially as most were concerned how they were even going to stand up!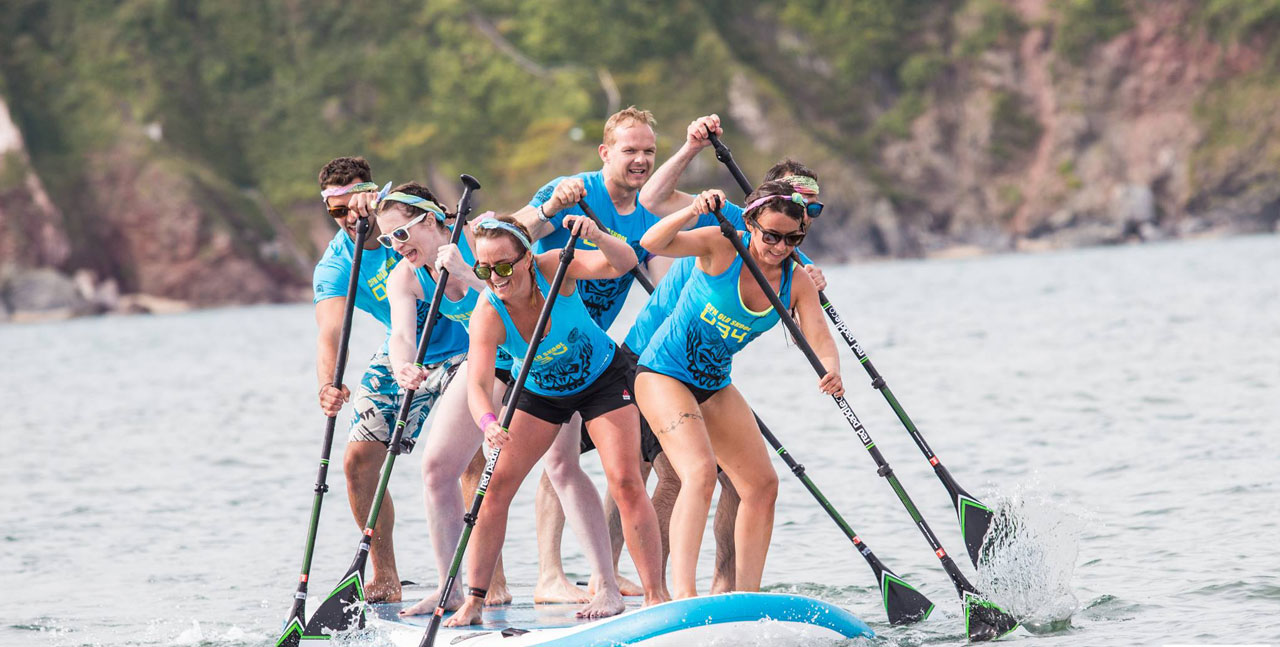 After coaching some of the teams the Red Paddle Co team were excited to see them hit the water and put their SUP fitness lessons into practise. By the time the SUP heat came around, everyone was suitably pumped to see 16 XL boards lined up on the beach, ready to hit the water! In fact, it became THE largest multi-person paddle board race that's ever been held… so far.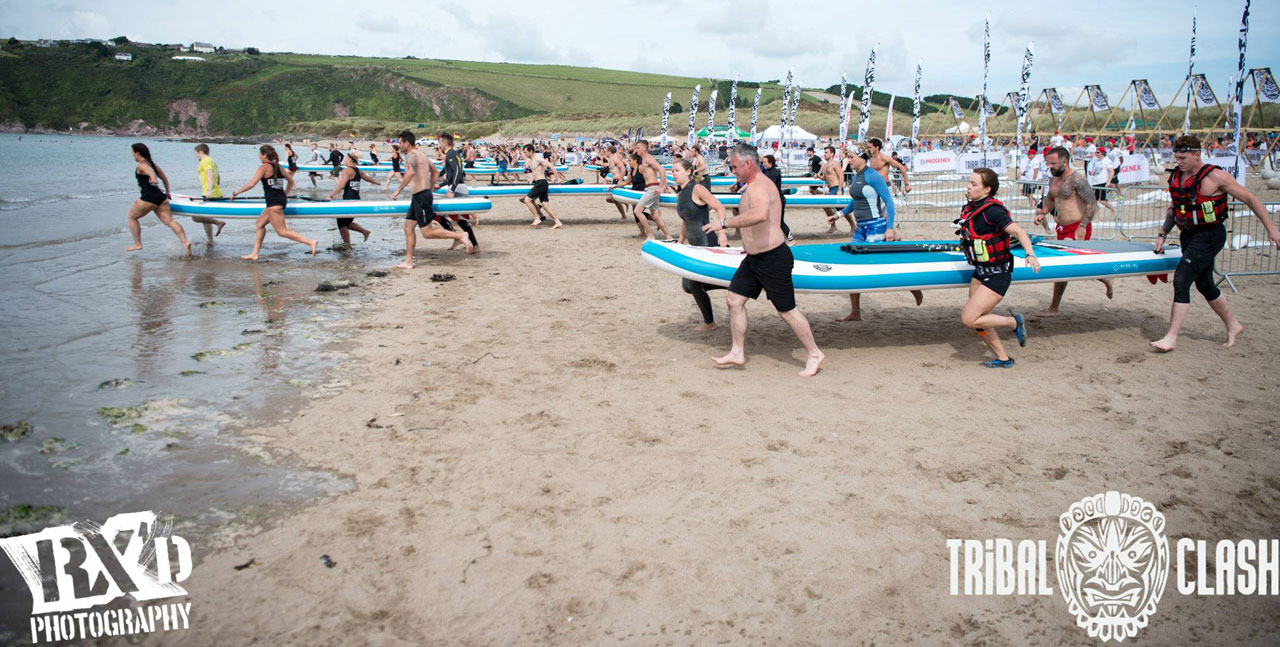 Andrew Barker from Tribal Clash explains more about the ethos behind the event "Tribal Clash is about discovering that anyone is capable of so much more than they ever thought possible. It is about balancing physical stamina with great team communication, the latter, being an essential part of the paddle board race."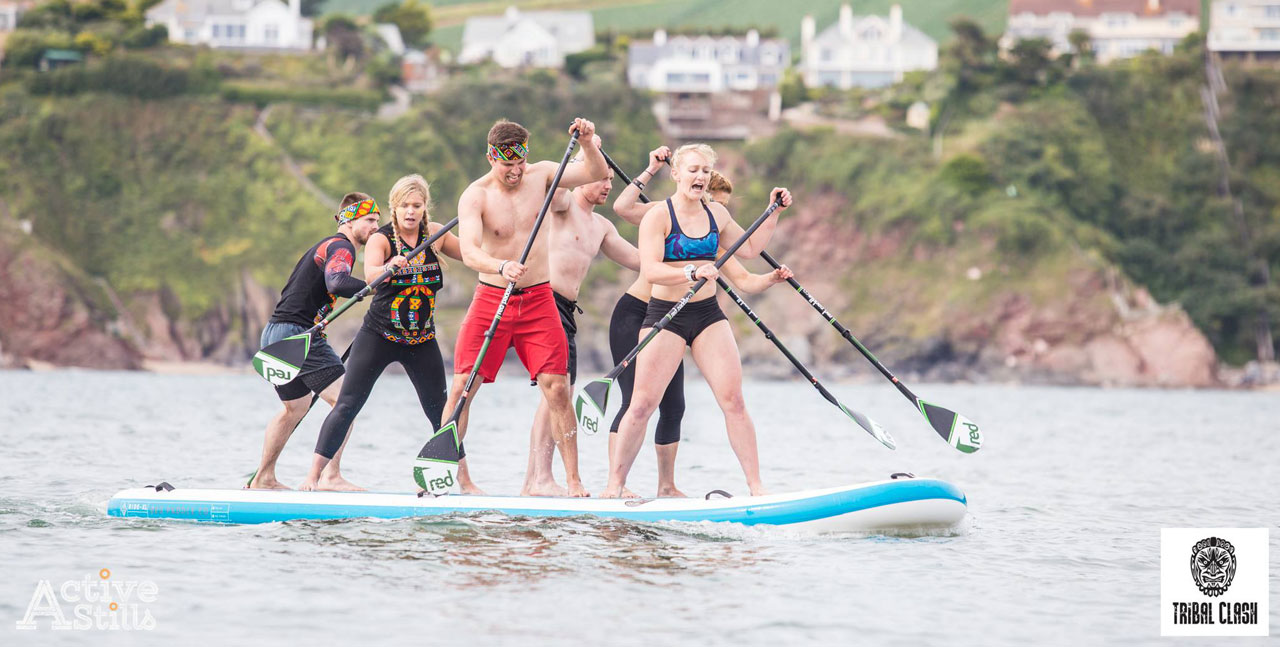 Throughout the weekend there were some simply incredible acts of strength and fitness with CrossFit teams of all shapes and sizes coming together from around the world. Teams of athletes and gym goers alike worked together and all showed amazing energy and positivity, even when the elements turned against them on the final day.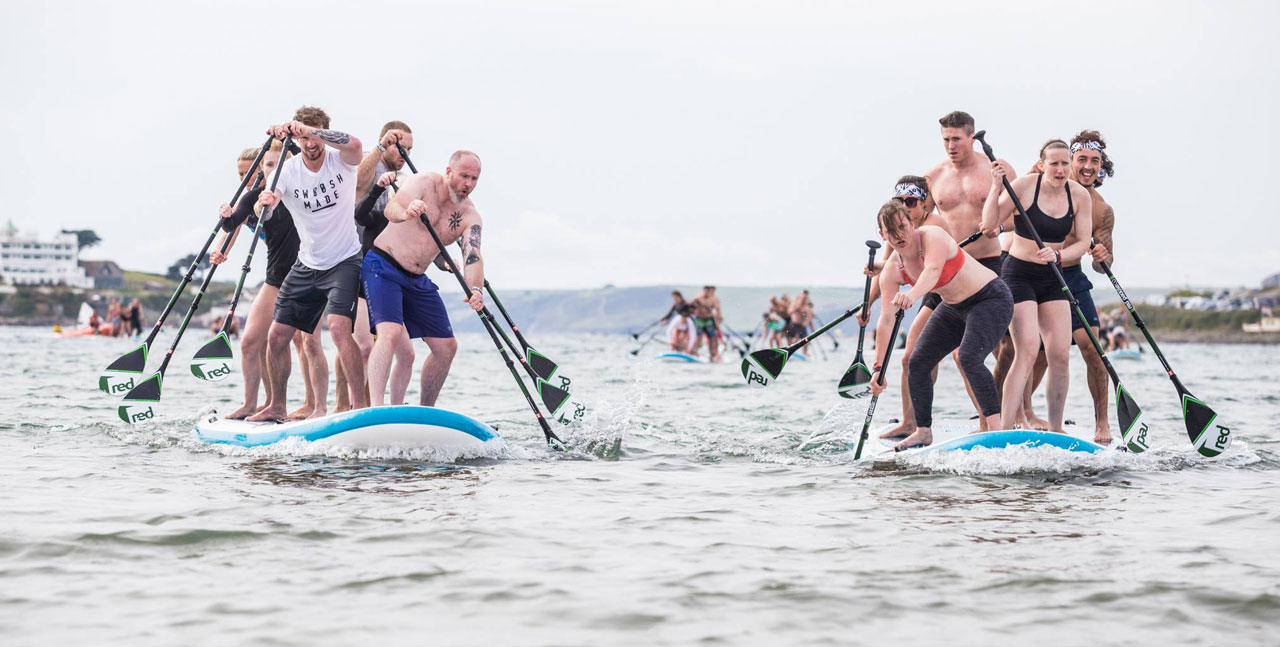 Massive congratulations to all the teams for getting through it with style - you nailed it, and we certainly hope to see many of you back on paddle board again soon!