Return to blog
Red Paddle Preferred Retailer - Leam Boat Centre, Warwickshire
Posted by Luke Green
In the heart of Warwickshire, just a few minutes' walk from the quaint town of Leamington Spa, Leam Boat Centre has been supporting locals and visitors on the water for over 120 years. Located just 10 meters from the idyllic River Leam the centre offers a perfect spot to take to the water and try a full range of inflatable paddle boards from the Red Paddle Co.
The team have been selling paddle sports equipment for nearly 20 years, equipping beginners through to seasoned pros with their paddle gear and know-how. This long-established heritage is key to the centre's offering, as Jordan from the team explains…
"The centre was built in 1901 and has been delivering boating services ever since; we feel incredibly lucky to be part of the building's long line of boating custodians! The world of paddle sports can be very small when you have been in it for so long; we love bumping into people around the country whose paddling journey we've been a part of (even if it was 10 years ago!)."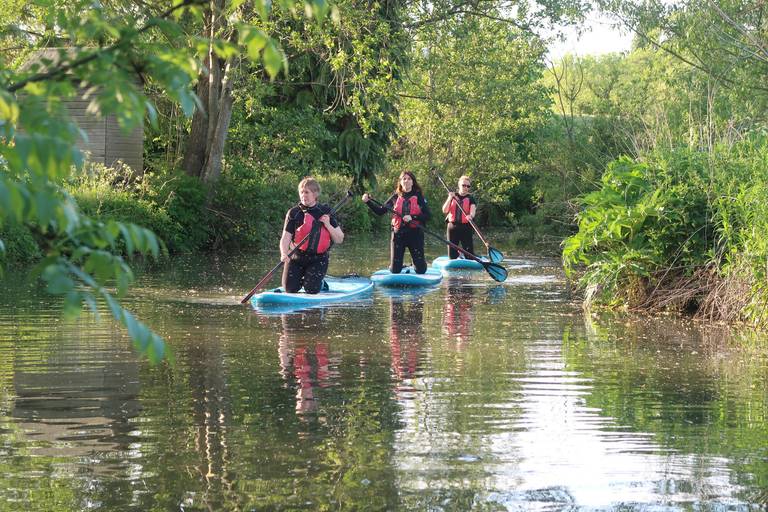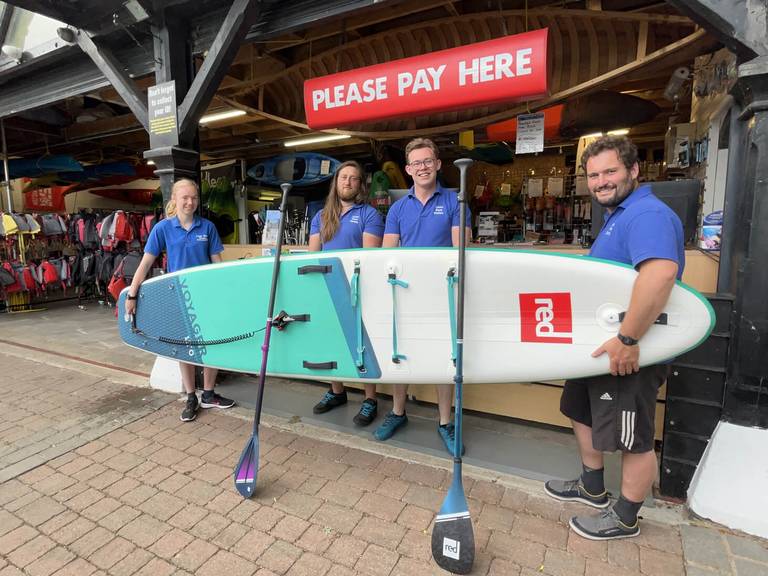 Having stocked Red Paddle Co boards for over 7 years, the crew are knowledgeable on every aspect of the Red range. They offer lessons, demos, rentals and paddle board sales for all levels of paddler from beginners to those looking to upgrade their SUP. Each member of the team has plenty of paddling knowledge and experience and will happily offer advice to help paddlers at every step of their stand-up paddle boarding journey. They are proud of their inclusivity and ensure anyone and everyone feels comfortable and supported when starting their journey in the sport and will be matched with the perfect board for them.
The guys are also big advocates for supporting and training their team on the water from a young age to help them develop, learn and qualify so they can deliver the expert knowledge Leam Boat Centre is known for…
"Our centre employs young people from the age of 14; many of them get interested in the sport when they start working with us and by the time, they're 16, they're trained up as British Canoeing coaches and they're helping us run sessions out on the water! We love being a part of a young person's formative years and helping them develop personally and professionally. The team believe that you can't properly help a customer if you haven't tried the kit for yourself and we work hard to make sure all our staff are given the proper experience to be able to pass that knowledge on to our customers. For us, to sell someone something at our store, we must believe in it! We'd never sell someone a product that we wouldn't use ourselves."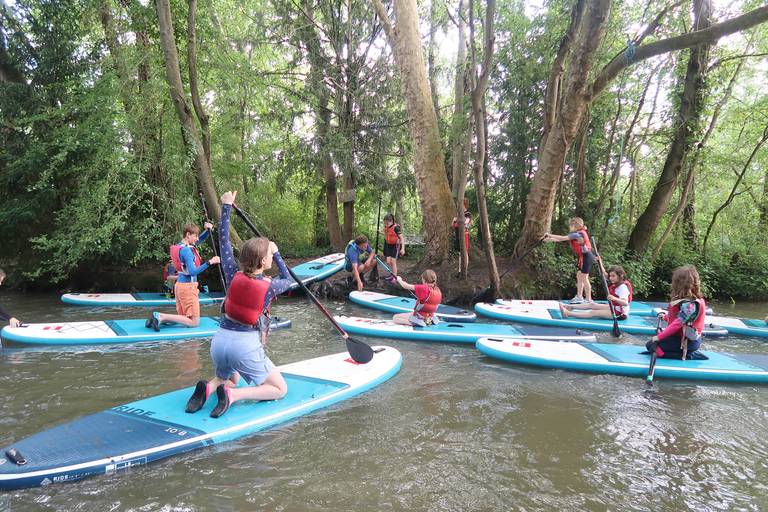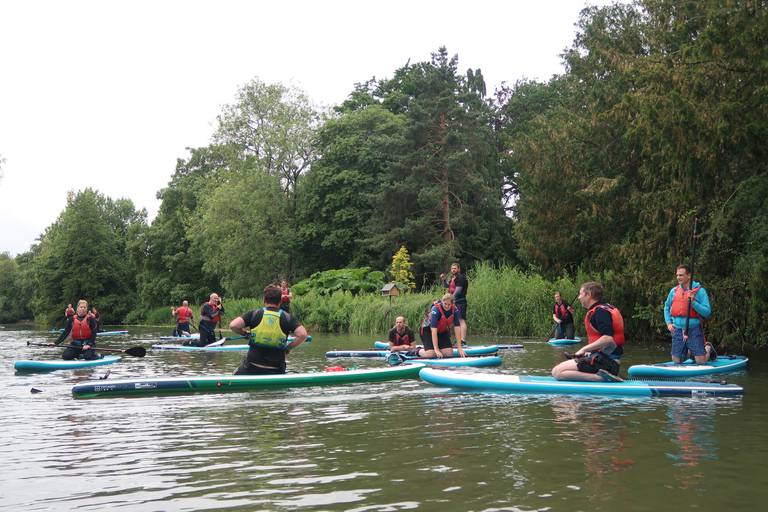 The centre is the perfect spot to test out the Red Paddle Co range. Not only will you get expert advice and guidance, but the entire stretch of water is also bordered by miles of wildlife reserves managed by the Warwickshire Wildlife Trust – you can truly soak up nature when paddling here. There is also a strong paddling community in the Leamington area and the team is regularly exploring new ways to get involved with the local community. They often run SUP demo evenings at the local clubs and have even been a part of university business school case studies and worked with local wildlife conservation teams. The most popular being the litter pick paddles working with Keep Britain Tidy, Severn Trent, and Warwickshire Wildlife Trust.
There are plenty of ways to get involved with the local paddle boarding community if you live in the region. With so many avenues into the sport, it can be confusing to know where to go and who to talk to, so it is exciting to have Leam Boat Centre on hand as one of our Red Preferred Retailers and Recommend Centres. Whatever your question these guys have you covered. They even run their own courses which all have scope for any progression, just chat to the friendly team and they will guide you, whatever stage of your paddling journey.