Return to blog
New Surf SUP Joins The Compact Range
Brand
Paddle Boarding
Product
Surfing
Posted by Lydia Burdett
To kickstart 2023, we're thrilled to announce the latest board joining our Compact range of inflatable paddle board - the all-new 8'10" Compact. This nifty little board is a super transportable surf SUP that offers unrivalled design in a super compact package.
This year also marks Red's 15-year anniversary and the 8'10" Compact board showcases our continued drive to deliver the best innovation and SUP experience on the market. It really brings together everything we've spent the last 15 years developing and working on into one board package.
Built using our exclusive patented MSL PACT technology, this new Compact board is now the smallest board in the range making it the most portable SUP surf package in the world - an ambition that has been on the mind of Red's Founder John Hibbard for several years...
"When I look back to the early days of building the brand, I had a lot of people telling me you can't do it, you shouldn't do it or just don't do it. I guess I'm stubborn, but hearing these words, just makes me want to do it even more. People told me you couldn't make a decent inflatable paddle board that surfs and I was adamant that you could, you just had to approach it in the right direction. There are elements to a surfing paddle board that you'll never be able to put into an inflatable board, but you can go quite a long way towards that."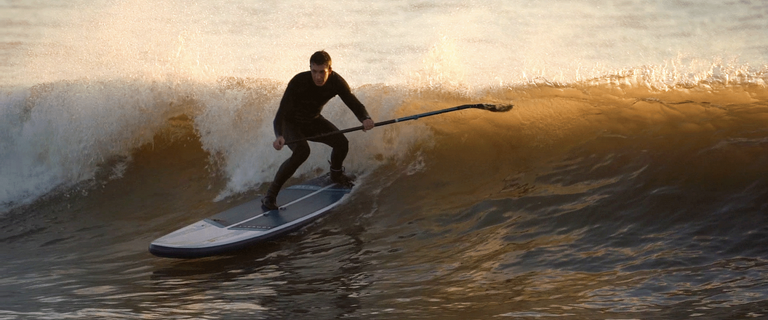 John continues...
"It has taken a long time, but we have got to a point where the 8'10" Compact draws on all our experience and every innovation from over the years. We've created a board that surfs well and makes travel SUP/Surfing more accessible than ever before."
The 8'10" Compact features traction zones which provide extra grip for supporting movement across the deck and the removable handles can be taken off when surfing to keep the deck unobstructed allowing for extra movement.
This nippy little board is already capturing the attention and praise of the SUP industry experts. The well-respected paddle boarding website SUP Boarder included the board in their SUPboarder PRO head-to-head test at end of 2022, awarding the board Winner - Best Surf iSUP for riders below 80Kg. Co-founder of SUP Boarder, Will Rogers, tested the board saying...
"The 8'10" Compact board is a really fun, light, fast easy board to surf and for most surf conditions this is a very interesting board. It is so light; it is so easy to manoeuvre on a wave, and it feels fast and holds itself on the wave thanks to the fins being right on the edges of the rail, giving drive and grip when going down a wave."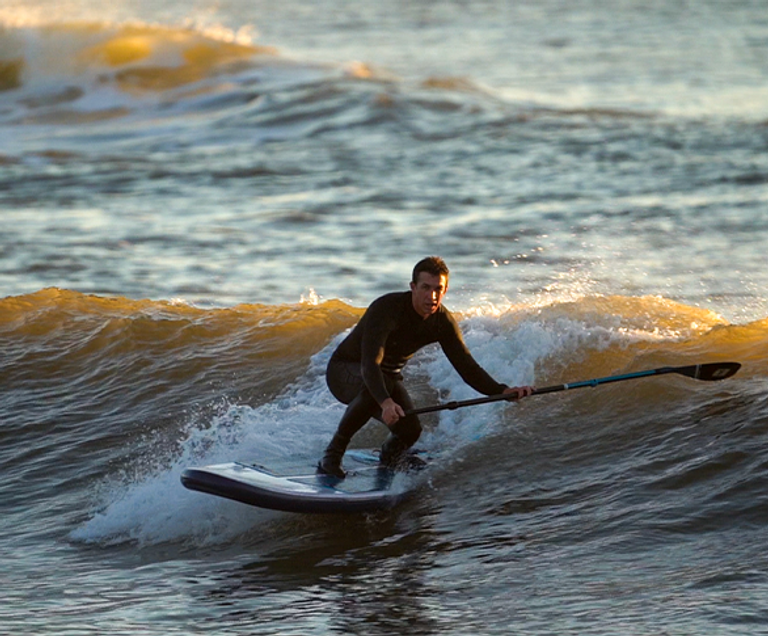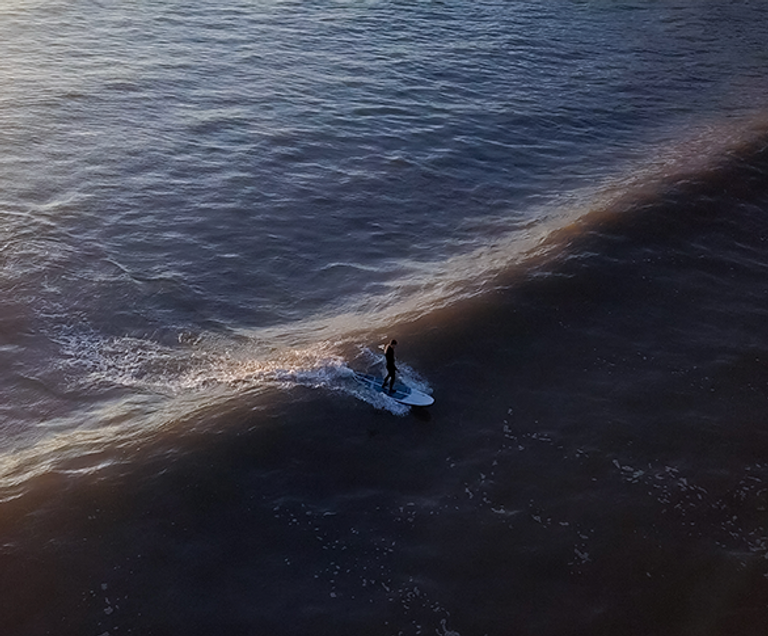 As with all boards in the Compact range, the 8'10" Compact package includes a travel-ready Compact board bag, Red's signature Titan II pump and the five-piece adjustable carbon paddle and leash.
Key Product Info:
Length 269cm (8'10")
Agile and easy to manoeuvre, the 8'10" compact is perfect for catching waves and faster turning in surf.
Width 737 cm (29")
Wider front-end profile of the 8'10" Compact board gives riders confidence and stability in a wide range of conditions
Thickness 10cm (4")
22% thinner than the average iSUP, a 4" board gives paddlers a lower centre of gravity. This dramatically improves stability and control as well as being quick and easy to inflate.
The board is now available to buy online directly from Red and at selected retailers