Return to blog
Introducing the Red Original Waterproof Kit Bag
Red Original
Posted by Ross Montandon
In our search to help outdoor lovers all over the World do more, we're thrilled to announce a further addition to the Red Original bag line up. Introducing the Waterproof Kit Bag. After years of frustration when changing at beaches, campsites or at our local swimming hole we became tired of not being able to find a suitable kit bag to keep our items dry and safe.
The Kit Bag has been over a year in the making. We've slung it in the back of cars, carried it to the beach and stressed tested every feature.
The Waterproof Kit bag packs a punch when it comes to functionality and ease of use. Available in 2 sizes the 40 litre and 60 litres provide plenty of room for everything you need for those adventures and not to mention it's also made from PET plastic bottles reducing our single use plastics.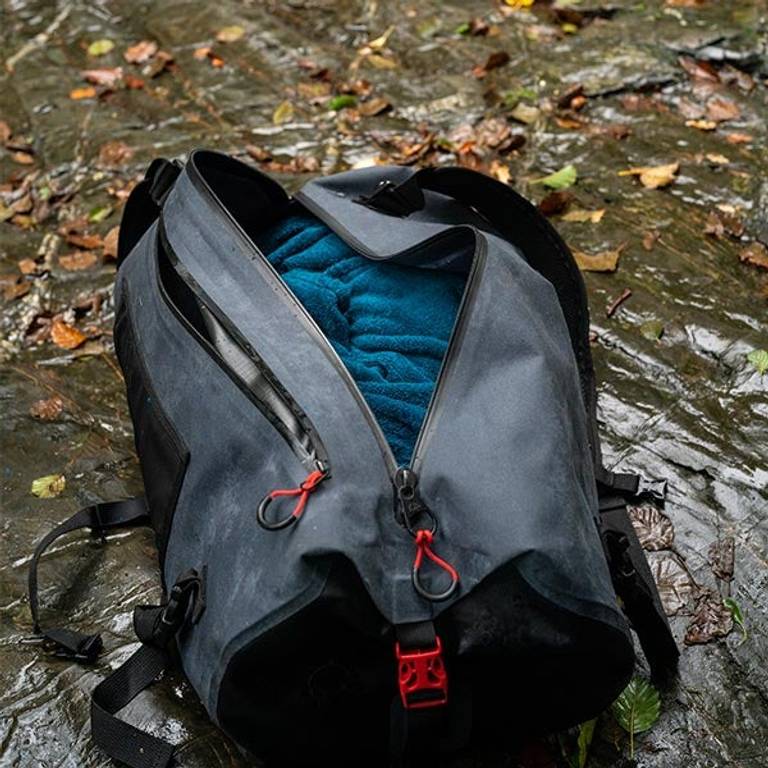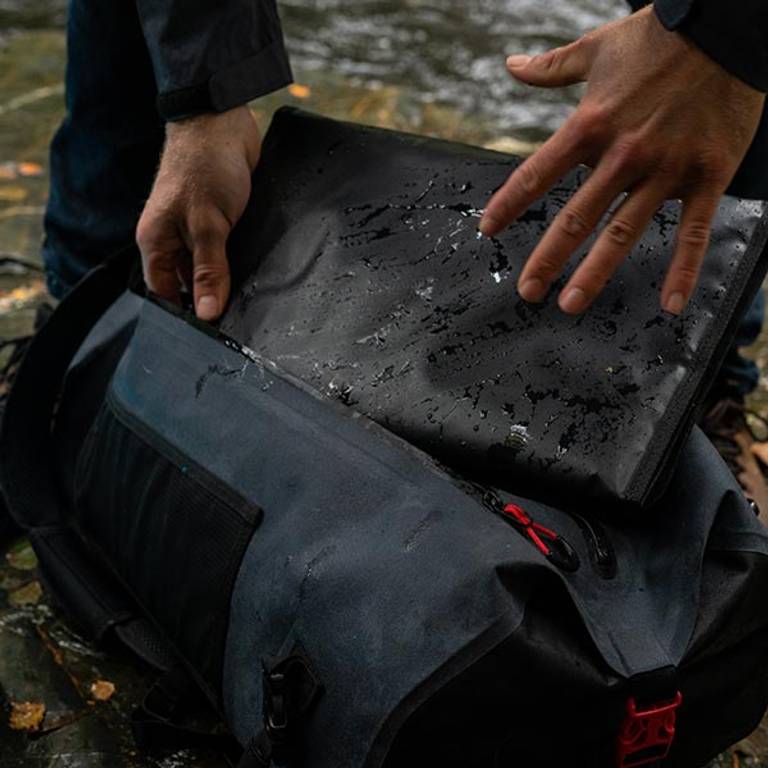 Fully Waterproof
This kit bag is fully waterproof from top to tail with a waterproof sealed coiled zip forming the main compartment which opens wide enough to pack all your items in, big or small. The welded seams ensure that your items stay dry whilst your off on your adventures.
Wet Kit Storage Pocket
We always found that at the end of a day in the water or getting muddy in the hills that we really could do with a separate compartment for dirty or wet outdoor clothing. We've added an outer padded pocket to house all of your wet items such as swimming shorts wetsuit or an active jacket when you get caught out in the rain.
Removable Changing Mat
If we had a penny for every time we had to dance on gravel whilst getting changed or wobble as you're putting your socks on and land in a puddle, we would have at least an extra £5 in our pocket! To ease the hassle of outdoor changing, we've created a padded changing mat and it's own compartment for quick and easy changing. At 72cm long and 38 cm you've got plenty of space to get fully changed.
"Part made from recycled plastic bottles, this super practical bag is the perfect companion for any number of outdoor adventures, activities, or trips away."
Multi Carrying Straps
Carry in comfort with the detachable multi-way straps for backpack, duffel and over the shoulder carrying. So whether you're heading to the gym, airport or that walk to the beach with heavy gear you can be comfortable in carrying your gear. For longer journeys we've also added padded airflow straps for comfort and ventilation.
Internal Stash Pockets
We all have those small items such as sun cream, head torches and odd bits and pieces that we need instant access to. Interior stash pockets keep your small yet essential items easy to organise and manage, ensuring you spend more time out doing what you enjoy and less time thinking 'Now where did I put that…?"
Drinks bottle storage
Quick and easy is the order of the day for your grab and go items and with a season of activity lined up you're going to want to stay hydrated. We've included an outer drinks bottle storage pocket for those quick and easy moments. The Velcro tab allows you to store other items such as a micro fibre towel or a pair of googles.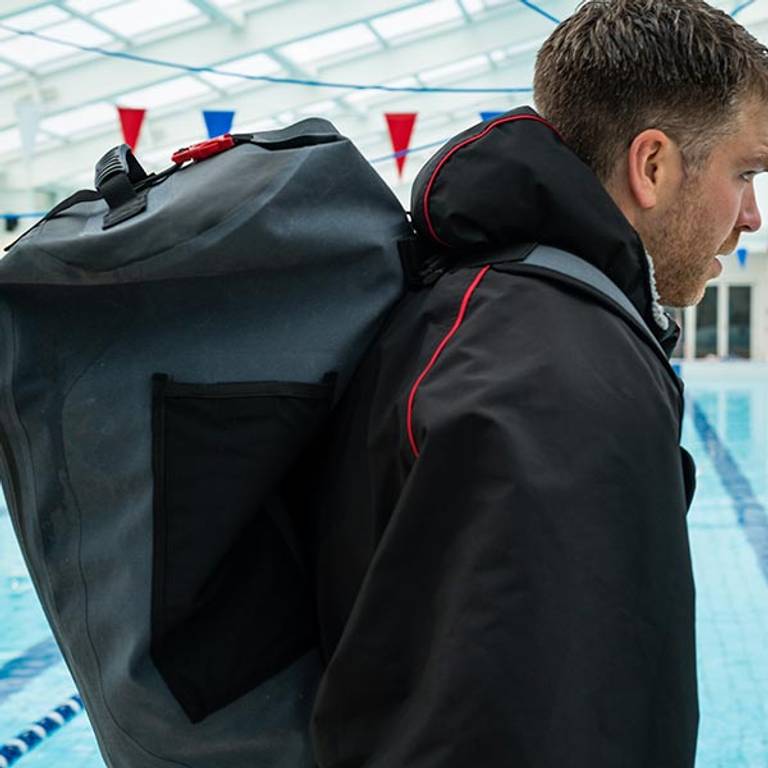 The attention is always in the detail
It's not always about the big features of a bag that make it so user friendly but the smaller refinements that make all the difference when you're out and about. The finger loop zip pulls make it super easy to access the contents of the bag when your hands are cold after a chilly swim.
CYCLEPET TPU Fabric
TPU or Thermoplastic Polyurethane is a tough, lightweight, pliable fabric which creates the ultimate material for handling all the adventures you care to throw at it. TPU sits somewhere between rubber and plastic which creates the perfect blend for a kit bag designed for the outdoors. We use CYCLEPET TPU which is made from recycled plastic bottles, extending the life of single use plastic.
The bag is drop and abrasion proof so scuffs, sand and muddy environments won't be a problem. Keeping the bag clean is easy with the kitbag simply wipe clean with soapy water and your good to go!
Wherever you choose to adventure and whatever the sport the waterproof kit bag was created to keep your items dry and make changing quick and easy. We've clocked up the hours of car park changing routines over the years and we have packed all of our frustrations with other kit bags and created an ideal solution. The only un-answered question we've left... Is what adventure comes first? But we will leave that up to you.