Return to blog
Introducing The New Red Original Stash Bag!
Posted by Alex Clasper
Here at Red we're always looking for ways to help you transform your favourite outdoor adventures. That's why we've developed the Red Original Stash Bag. Built with functionality and convenience at the forefront, our new Stash Bag ensures you can carry your waterproof changing robe easily and compactly, wherever your next adventure takes you. Made using super strong ripstop material that's durable in all weathers, the stash bag is designed to make larger clothing items as small and lightweight as possible using compression straps and an air dump valve. Easy-to-use, the stash bag enables you to store technical clothing, such as a waterproof changing robe, compactly and securely without any hassle. There's also enough space for you to carry essential valuables alongside your robe.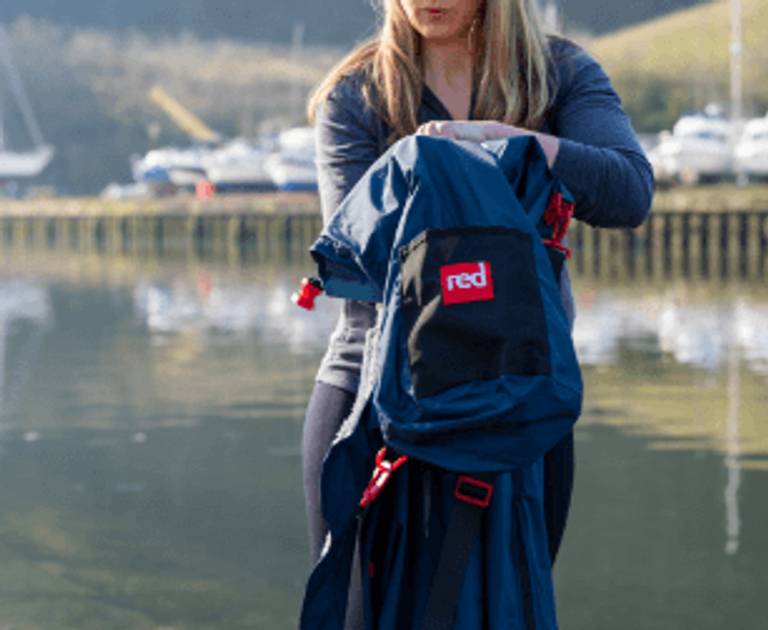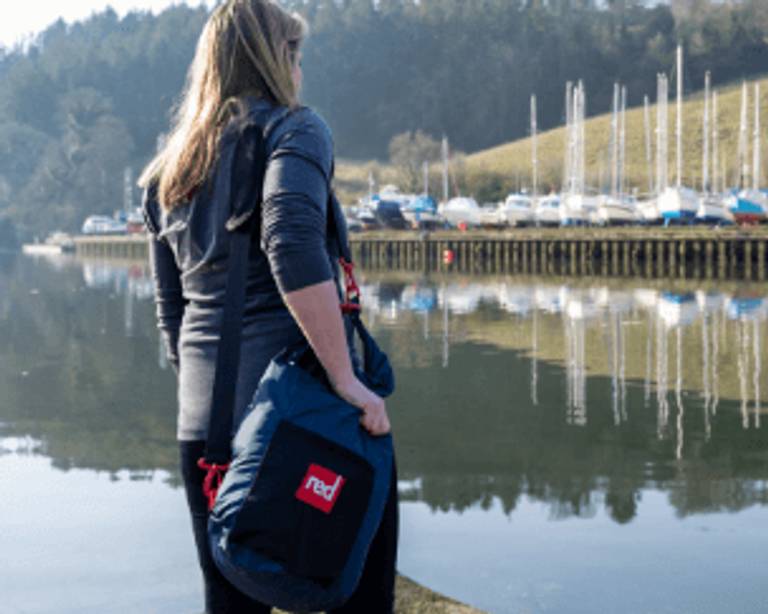 These are just a few of the most important tech specs that make the stash bag a practical essential for any outdoor adventurers:
Easily Compress The Bag To A Compact Size:
Compress the bag quickly and conveniently using two compression straps and an easy-to-use air dump valve. This enables you to make the bag as small as possible, and easy to transport alongside your other kit.
Exceptional Durability:
The stash bag is made from super soft ripstop material that is abrasion resistant, stitched and taped rather than welded at the seams.
Easy To Transport:
A padded detachable carry strap makes it easy to transport the 12L stash bag in comfort, wherever your adventure takes you.
Half The Size:
At 12L the stash bag comes in at less than half the size of other all weather changing robe compression sacks.
Keep Belongings Dry & Secure:
Roll top style closure provides waterproof capabilities whilst allowing easy and wide access for locating items easily.
Stash Large Items Quickly & Easily:
The easy-to use compression straps and air dump valve make it easy to stash large items without hassle.The stash bag can even fit an XL Pro Change Robe EVO.
Store Extra Valuables Securely:
An additional mesh pocket on the front of the stash bag provides storage for valuables such as phone, keys and change.
Eco-Friendly:
The Red Original Stash Bag is made from recycled materials that are Global Recycled Standard Certified.
Stylish:
This new changing robe bag is available in a choice of parker green or navy to suit your individual style and partner with your favourite Pro Change Evo Robe.
Please note, unlike our roll top dry bags this stash bag cannot be used as a tow float.
Whatever your favourite outdoor adventure, the stash bag makes it easy to transport your most essential pieces of kit. Fancy trying it on for yourself? Browse the two colour choices on our website and for further information on this new product please don't hesitate to get in touch with us.