Return to blog
Introducing Red's Very Own SUP Buoyancy Aid
Posted by Luke Green
Safety on the water should be a number one priority when stand up paddle boarding. That's why we've developed our very own buoyancy aid designed specifically to suit the needs of stand up paddle boarders. Ergonomically designed to provide maximum mobility, our new 50N SUP buoyancy aid keeps you safe on the water without restricting your movement or comfort. A longline 'SUP specific' fit creates a form fitting shape that enhances comfort and ensures your paddle boarding adventure isn't impeded.
Why Is A SUP Buoyancy Aid Important?
You may be wondering "do I need a buoyancy aid for SUP?". If you are paddling in moving water (i.e the sea, rivers and estuaries), you should always wear a SUP buoyancy aid, regardless of your experience level. Equally, if you are new to stand up paddle boarding, or if you are not a confident swimmer, you should wear a SUP buoyancy aid as a minimum safety requirement, even when paddling in calm flat waters. Red's new SUP buoyancy aid makes this safety device an effortless addition to your paddle board clothing and gear, and one that could potentially be lifesaving in an emergency situation. In the event of an emergency, this crucial piece of safety gear will help you to stay afloat so that you can call for help.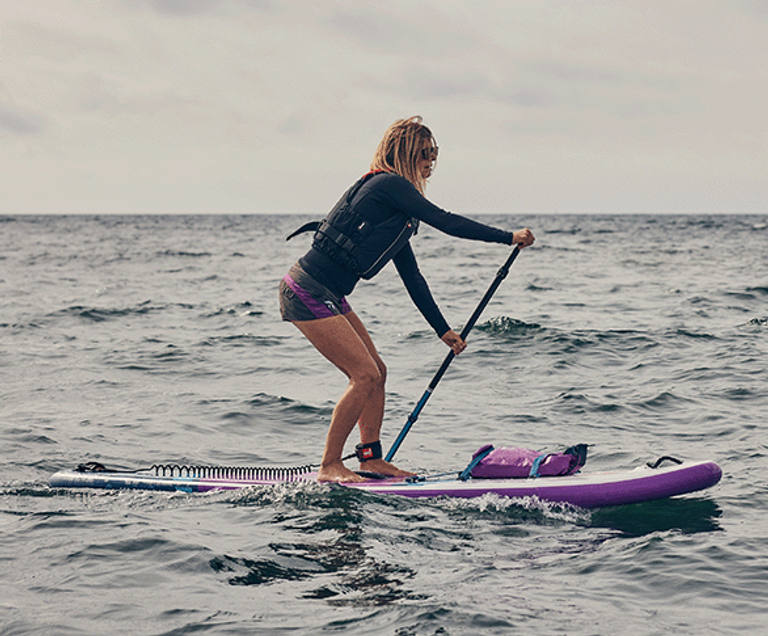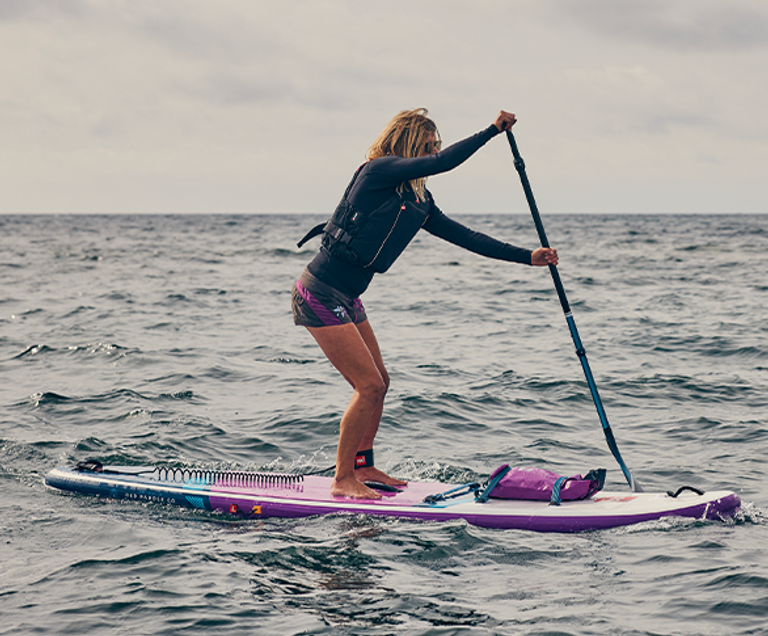 What Are The Key Features Of Red's SUP Buoyancy Aid?
Longline Fit With Slimline Foam:
A flattering fit that is designed for maximum arm mobility and optimal range of motion when paddling. Custom created internal buoyancy panels contour your body, enhancing flexibility so that the SUP buoyancy aid moves with you, not against you.
Reflective Trim & Logos:
Enhances visibility in low light conditions, helping to optimise safety on the water even further.
Adjustable Shoulder & Waist Straps:
Overhead style with side zip and adjustable shoulder and waist straps enables you to find your perfect fit. The waist is elasticated for comfort.
D-Ring Attachment Point:
Easily attach a quick-release shackle leash. The SUP buoyancy aid is also compatible with waist-belt leashes.
Expandable Chest Pocket:
Practical storage for adventure essentials, secured with YKK water-resistant zip.
50N Buoyancy Rating:
Our SUP buoyancy aid has been manufactured in Europe by life-saving experts Baltic, with an ISO 12402-5 certification.
Size Guide
Our paddle board buoyancy aid is fully adjustable so that you can achieve the perfect fit, and is available in the following sizes:
Kids: 30-50kg
Medium: 50-70kg
Large: 70-90kg
XL: 90-130kg
When trying on your buoyancy aid for size make sure all the zips and buckles are properly fastened and that it does not move towards the neck or chin when you stretch your arms upwards. A good fitting paddle board buoyancy aid should fit closely to the body with no gaps between the vest and the shoulders. For guidance on choosing the perfect fit, please don't hesitate to get in touch with us.