Return to blog
Freediving and Paddleboarding in Iceland & Greenland
Posted by Lydia Burdett
Red Ambassador, Luca Malaguti is a professional freediver and adventurer who has made it his mission to complete a range of extreme challenges around the globe all in aid of mental health awareness. In his own words, he talks about his adventures to Iceland and Greenland, where his love for the extreme cold began and what he has learnt about overcoming mental challenges.
THE ICEBERGS
Why Iceland? and Why Greenland? What draws us to explore these mysterious lands? The answer is simple – The Icebergs. Paddleboarding around them, freediving under them, and ice climbing over them, no matter which activity, it is extremely dangerous. They are constantly moving, unpredictable & dynamic. So why did we do something that is considered one of the most dangerous challenges in the world?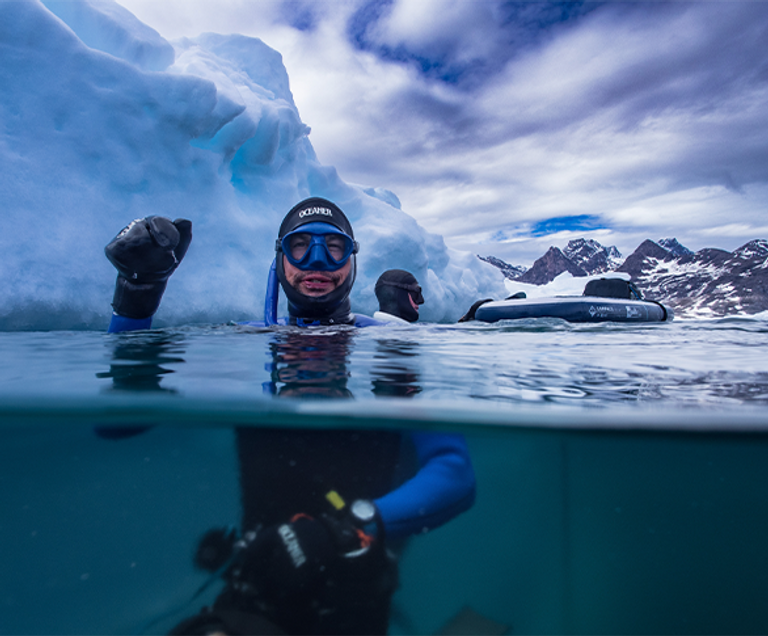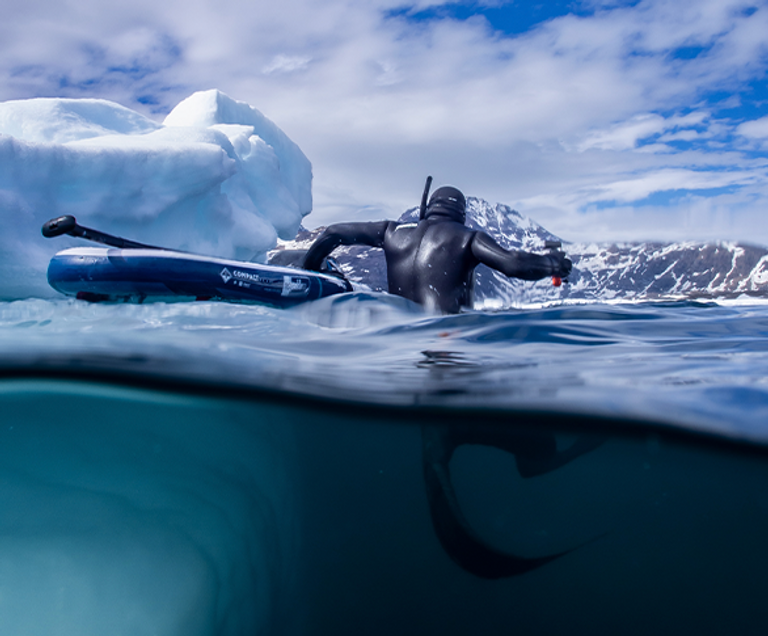 The main goal for this trip was to inspire others while we raised awareness for men's mental health. The symbolism behind it being that 90% of the iceberg's mass is beneath the water, you don't see it. Just like you often don't see our emotions and mental difficulties.
In society today, that's how we hide our problems, depressions and traumas - we hide them beneath the surface just like an iceberg's mass. To dive into this, freediving under an Iceberg takes a lot of courage, patience and resistance. This is the same with our own emotions, traumas, and anxieties. We need to face these same issues, diving into ourselves and trying to confront our issues to improve our mental health and hopefully our well-being.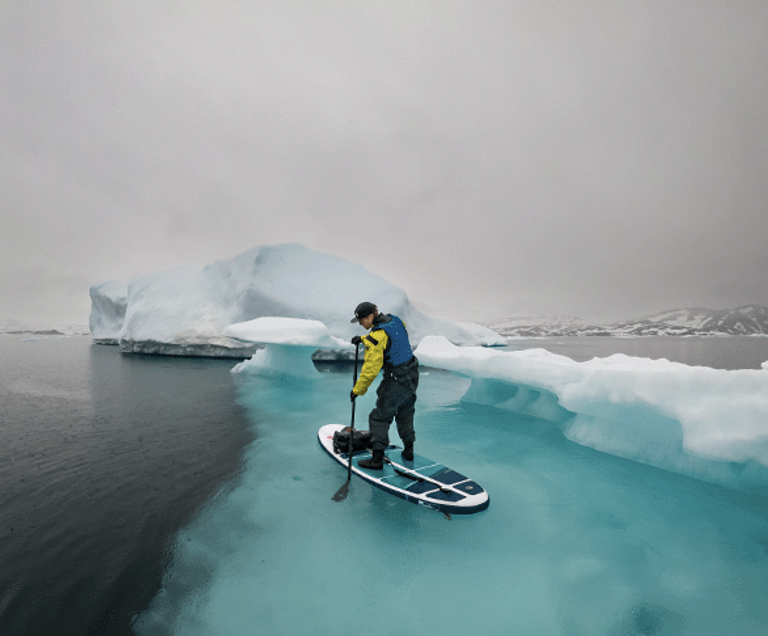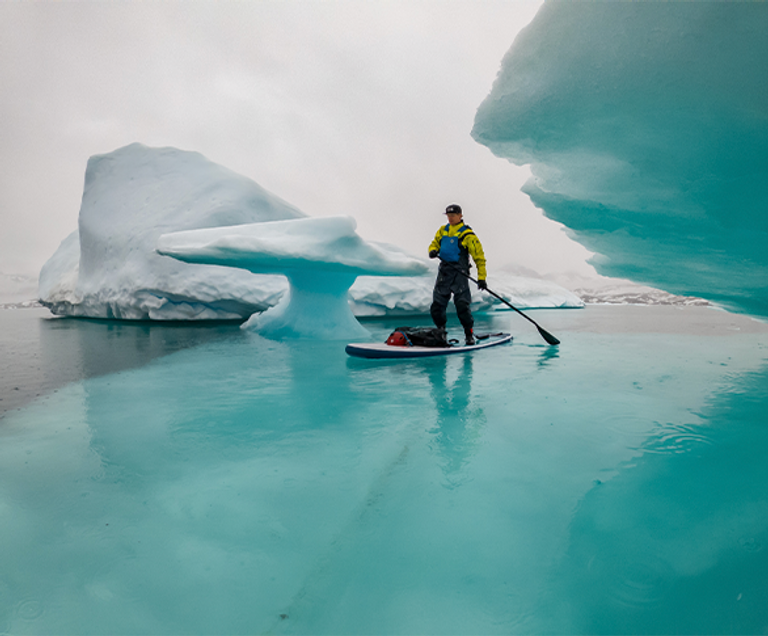 The project started back in 2021, when Tim Emmett, a world-renowned ice & rock climber, and myself started to talk about the idea of combining elements of climbing and freediving in Iceland. These two different sports have a lot in common with the mental resolution of being calm and being able to find peace within the present moment by relaxing the mind and body. It's all about keeping the mind at peace and controlling your breath.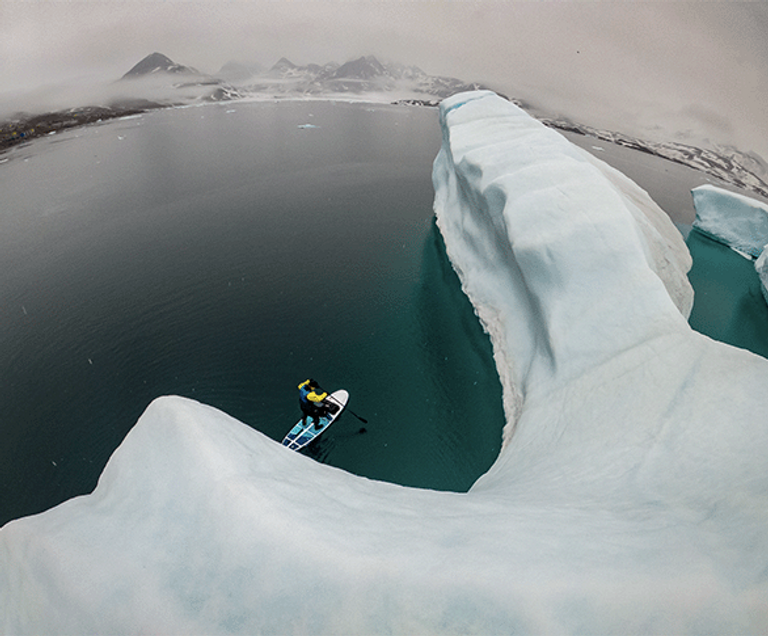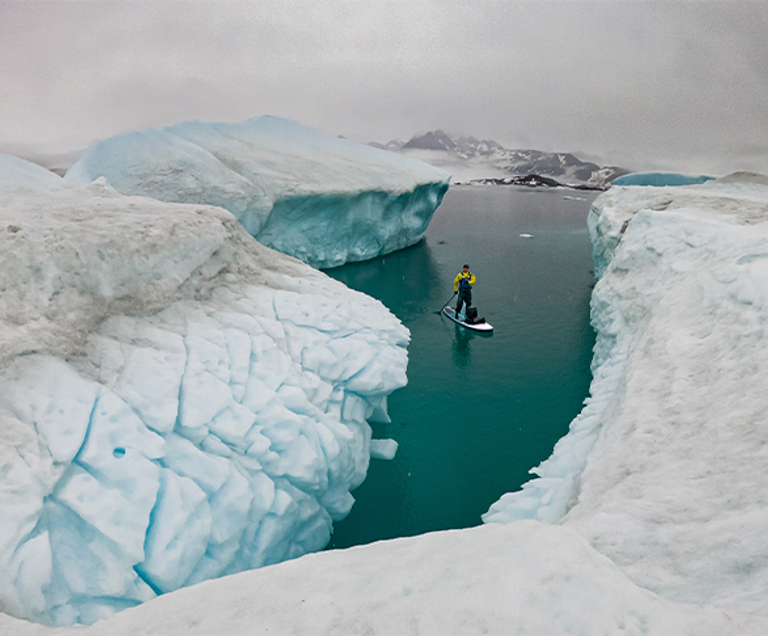 Freediving is all about holding your breath and taking a deep dive underwater. Keeping your mind calm & present, being in control, focused and aware are essential within this sport.
So, Tim and I, put this project together to ice climb and free dive amongst the Icebergs in Iceland. We quickly realised the best way to get around would be to be self-propelled using paddleboards. The opportunity to work with Red Paddle Co, the makers of the best inflatable paddleboards in the world, was immediately clear, which then escalated into 2 sports becoming 4 by also incorporating paddleboarding & sup surfing.