Return to blog
8 Summer Beach Running Tips To Maximise Your Enjoyment
Posted by Luke Green
Looking to add some variety to your fitness routine? Running on the beach is the perfect way to challenge yourself, all while enjoying some spectacular coastal scenery. If you're looking to start beach running this summer, you'll soon see the benefits to your overall fitness levels. Naturally, running on sand is a lot more difficult than running on the pavement, but this means that the fitness benefits are a whole lot greater. Aside from burning more calories, running on the sand has a lower impact on your joints and strengthens the smaller muscles and your core. In order to get the most out this fun summer fitness activity, make sure to consider the following beach running tips:
Make Time To Warm Up
It's important to warm up before any exercise, however this is particularly crucial when exercising on sand as you'll be working your leg muscles a lot harder than when exercising on a flat surface. Set aside at least 5 minutes to do a dynamic warm-up for your whole body, making sure to pay particular attention to your glutes, hamstrings, quads, calf muscles and ankles. Forward lunges, hip circles and high knees are all ideal for this.
Walk Before You Run
One of the most important beach running tips, particularly when exercising during the height of the summer is to slow down. When you step onto the sand, don't expect to be able to run at the same pace as you do on the pavement. When you first start beach running, we'd recommend walking the route first in order to acclimatise to the new terrain. Once you start running, mix between intervals of walking and running as you build up your leg and feet muscles..
Be Sun Smart
It's always important to protect your skin from the sun's UV rays and this is no different when it comes to beach running. Make sure to cover any exposed skin with sunscreen and always wear a sports cap to protect your face from the sun's rays, whilst keeping the direct heat off your head. You should also avoid running during the hottest part of the day, as this will increase your chances of heat exhaustion. Instead, opt for a more relaxed run first thing in the morning or as the sun starts to set in the evening - This is kinder to your body and also means you'll get the best views.
Wear Breathable Fabrics
Making sure that you don't overheat is one of the biggest challenges involved in running by the coast during the summer. That's why wearing lightweight, breathable fabrics is one of the most important beach running tips for keeping your skin covered without overheating. Our cooling performance t-shirts are made using Dri-Release™ technology which prevents sweat from clinging to the fibres. The t-shirt also provides 50+ UPF, providing the highest protection from UV radiation.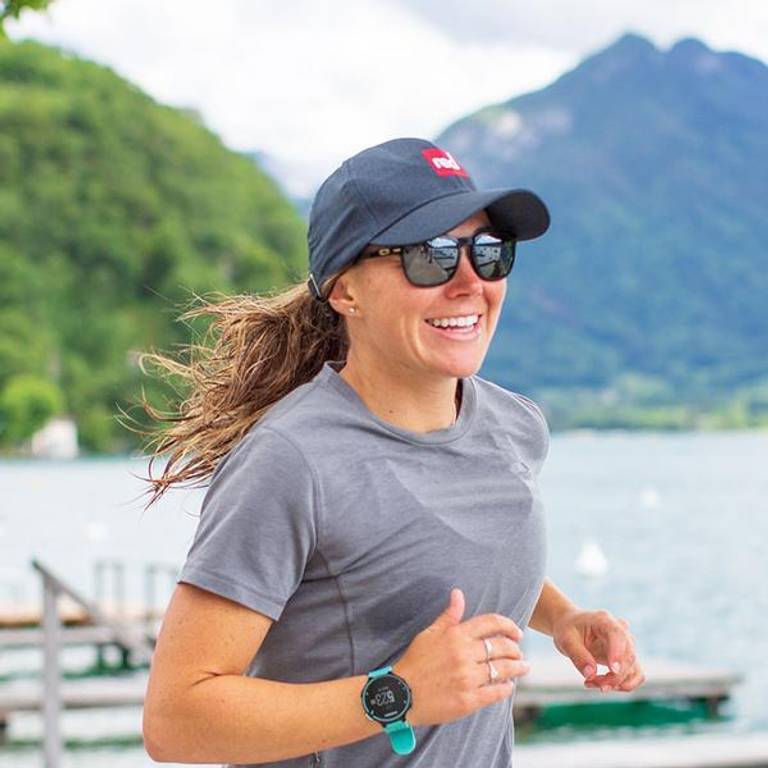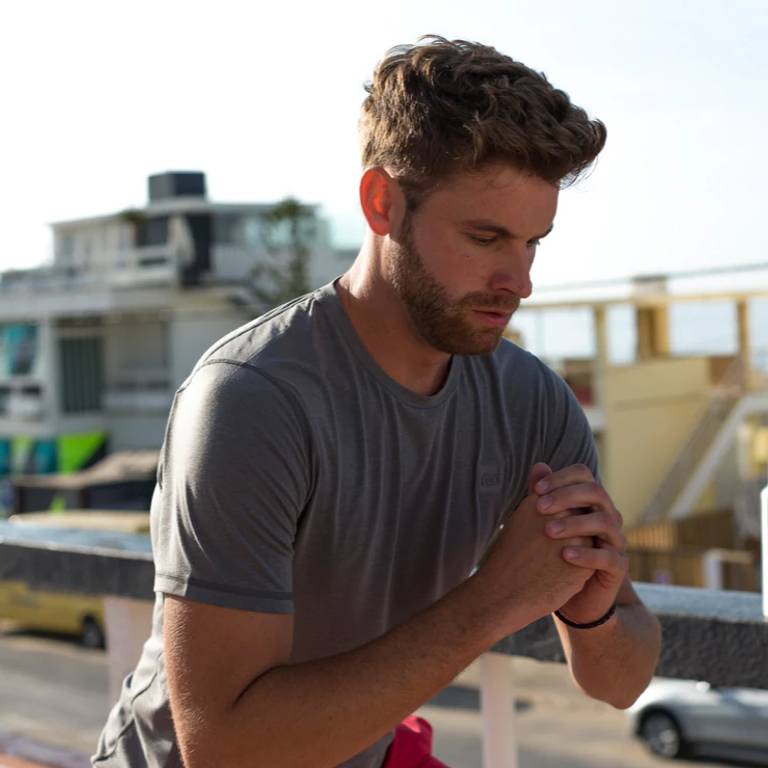 Run For Time, Not Distance
Another one of the most important beach running tips that people can often underestimate is running for time rather than distance. This is because running 2 miles on sand can feel like running 10. Whilst setting distance goals is an effective way of training on pavement, the same doesn't go for training on the beach in summer. When it comes to how to run on the beach, you need to set realistic time goals rather than distance, to avoid overexertion or disappointment.
Try Out Different Parts Of The Beach
It's useful to remember that not all sand is equal when it comes to exercising on the coast. Soft, dry sand creates a much more challenging run than harder, wet sand which creates a flatter surface. With this in mind, one of our top beach running tips for beginners is to start training on the damp, packed sun that's next to the ocean before challenging yourself on the dryer sand. This will give you the chance to build up the smaller muscles in your feet that are so important for training on sandy surfaces.
Stay Hydrated
The importance of staying hydrated before, during and after exercise can never be over emphasised, particularly when you're training in the heat of the summer. The Red Original stainless steel water bottle keeps liquids cold for up to 12 hours, making it perfect for providing a refreshing cold drink before and after your run. If you're planning longer distance beach runs you should consider carrying a hand grip water bottle or wearing a water bottle to ensure you can stay hydrated throughout your run.
Avoid Going Barefoot
The thought of running barefoot along a sandy coastline in the sun may initially seem quite idyllic. However, in actual fact, going barefoot can put unnecessary strain on your feet. Without the support of your running shoes, your feet aren't getting the protection they need, increasing the risk of plantar fasciitis, ankle sprains or other injuries.There are also a lot of sharp objects buried in the sand which could cause a nasty injury if stood on. That's why one of the most crucial beach running tips to keep in mind is to always remember your shoes!