Return to blog
8 Great Outdoor Summer Family Activities
Posted by Luke Green
With hotter temperatures and kids not at school, summer is the perfect time of year to spend time outdoors as a family. Whether you want to travel far and wide or stay close to home on a budget, there are all kinds of activities that you could try to make long-lasting memories. Start your planning today with this list of great outdoor summer activities.
Plan a campout
Camping is the ultimate outdoor summer activity. It's a fantastic way to get up close with nature and teach and learn valuable life skills like cooking outdoors and pitching a tent. Don't fancy travelling far? Camping at home in the garden will gently introduce kids to the idea of sleeping in the great outdoors without having to stray too far from comforts.
Go on a hiking trip
Hiking lets you experience all that the outdoors has to offer and spend some quality time as a family in the process. Kids might take a little more persuading to see the merits of a day away from their screens, but choose a route with lots to see and do along the way and it will be sure to be one of the most memorable days of their summer holidays.
Take a dip in the sea
If you live close to the coast then the summer isn't complete without a trip to the sea. Pack up your swimming costume, beach ball and suncream and enjoy a cold dip with the whole family. It can get cold on the beach once you've braved the waves, so we'd recommend taking a waterproof changing robe to ensure that you can enjoy playing some games on the beach as the sun starts to go down.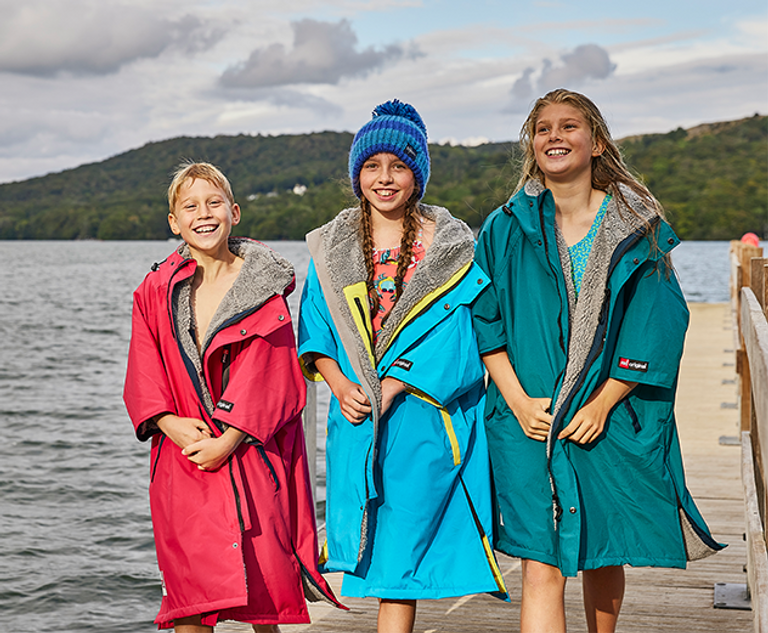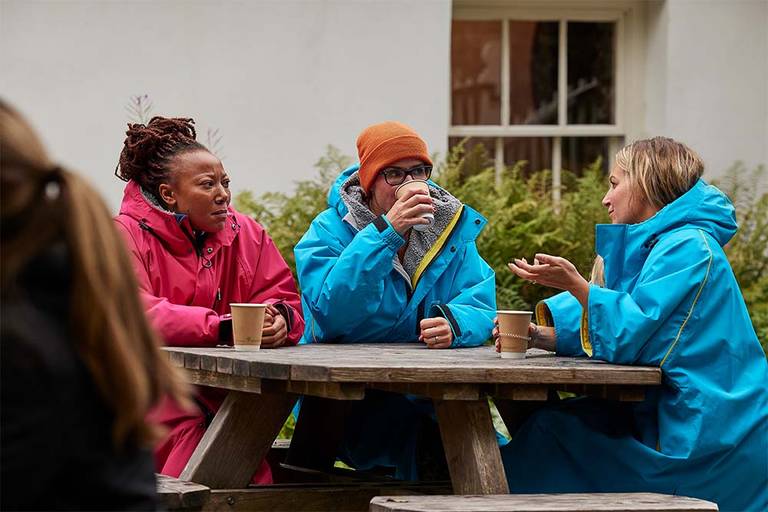 Plan a treasure hunt
Treasure hunts are a great way to spend time in the garden or the woods doing something a little bit different. You could keep it simple and set small challenges when out for a walk, or plan a day of activities and tasks with clever clues and riddles to solve. You could even turn your treasure hunt into a bit of a competitive summer family activity and get some small prizes for the best finds.
Try stand-up paddle boarding
If your family is looking for a real adventure, why not try stand-up paddle boarding this summer? Paddleboarding offers fun and fitness in equal measure. Children will be able to improve their balance, coordination and confidence in the water, all while experiencing new places and landscapes. Red Paddle Co offer all kinds of paddle boards suitable for use by families, including larger multi-person paddle boards and our specialist Kids Inflatable Paddle Board.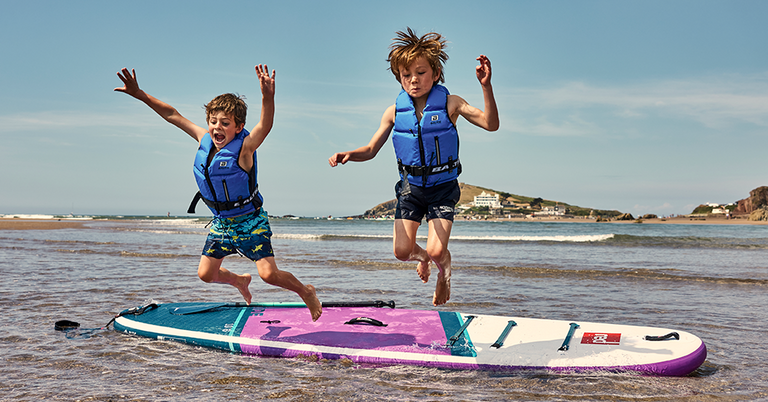 Have a picnic
For a quick and easy day out, pick a family-favourite spot, pop some tasty snacks in your Red cool bag and enjoy a picnic together. Picnics can offer a different experience at a place you visit frequently, or enjoy a whole day out at a new beach, park or woodland. Don't forget to pack some games and activities for the children and bring some warm layers for any adults watching them play.
Ride bikes
Whether you've all got bikes at home or decide to rent for the day, going on a bike ride is the perfect outdoor summer family activity. Travelling by bike is a fantastic opportunity to get some fresh air and visit new places, so find some good trails in your local area or holiday spot and set off for the perfect day together.