Return to blog
5 reasons Tough Mudder and Spartan participants love the Red Original Pro Change Robe Evo
Brand
Community
Outdoor
Red Original
Posted by Lydia Burdett
At the start of 2022, Red became the official changing partner for Spartan and Tough Mudder obstacle course races, creating bespoke Pro Change EVO Robes with the iconic branding for the legendary events.
While there are many, many options for changing robes on the market, not all robes are created equally. This is why Spartan and Tough Mudder chose Red as their partner.
While the Pro Change Robe EVO is THE must have item for your next Spartan or Tough Mudder event... it's not just for race day! Over the last few years, waterproof changing robes have become the hot bit of kit for outdoorsy active people but their popularity has also meant they're being used in everyday lives as well – dog walking, popping to the shops and snuggling around the campfire.
The Red Original Pro Change Robe EVO is not just a change robe, it's a highly technical, waterproof outdoor long-line coat. Designed and manufactured by technical apparel experts, it's packed with unique features. There's a reason GQ and Women's Health have both chosen it to be the best change robe on the market!
Here's our run down of the top 5 reasons why the Pro Change Robe EVO is loved by Spartan and Tough Mudder athletes.
1. Keep warm and dry pre- and post-race
The highly technical outer fabric is both waterproof but also breathable (8k/3k) meaning you'll keep comfortable and not hot and sweaty post-race. The super soft inner fleece draws moisture away from the body meaning you'll dry and keep warm much quicker. Hand-warmer pockets allow you to snuggle up into your robe on colder race days.
2. Protect yourself from the elements
No one wants to be soaked to the skin before the race has even begun. The Pro Change Robe EVO is packed with protective features including a wind baffle down the front of the robe keeping out drafts, toggles of the hood to pull it in tight around your face, elasticated and Velcro cuffs to keep your arms protected plus much, much more! Basically, whatever the weather, you're not going to feel it! All these features also make it a great choice for spectators as well so there's no excuse for them to come and cheer you on!
3. Super cool looking robe
The Pro Change Robe EVO is designed to be more falteringly cut, with a softer flowing outer fabric as well as less bulky material overall you'll be proud to wear your robe everywhere you go. The subtle branding also helps transition into to everyday life.
4. Pockets, so many pockets!
It might not seem a big thing but when you're stuck on race day with where to put all your bits and pieces to keep them secure, you'll be pleased we designed such an epic robe with so many pockets! There's a water-resistant pocket on the outside, plus a valuables mesh pocket on the inside. A private underwear pocket means getting changed is discrete and easy.
Fleece lined hand warmer pockets are also now secure with magnet fastenings for extra security.
5. Packable for easy transportation and less kit needed
Packing down super small into a 10-litre dry bag, the Red Original Pro Change Robe EVO is less bulky than other change robes on the market meaning you can throw it in with the rest of your kit for easy transportation. Plus, as the Pro Change acts as a waterproof coat, warm long line jacket and a towel – you don't need to take as much stuff with you!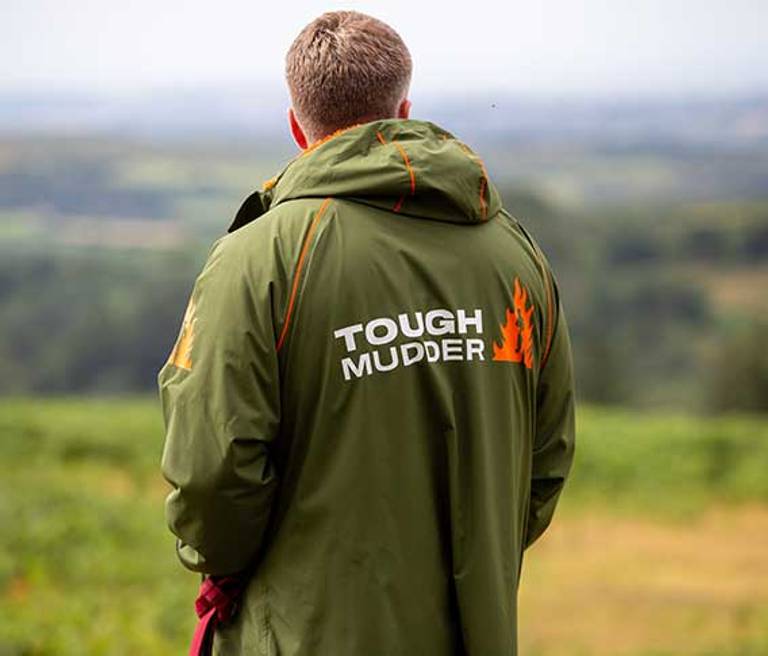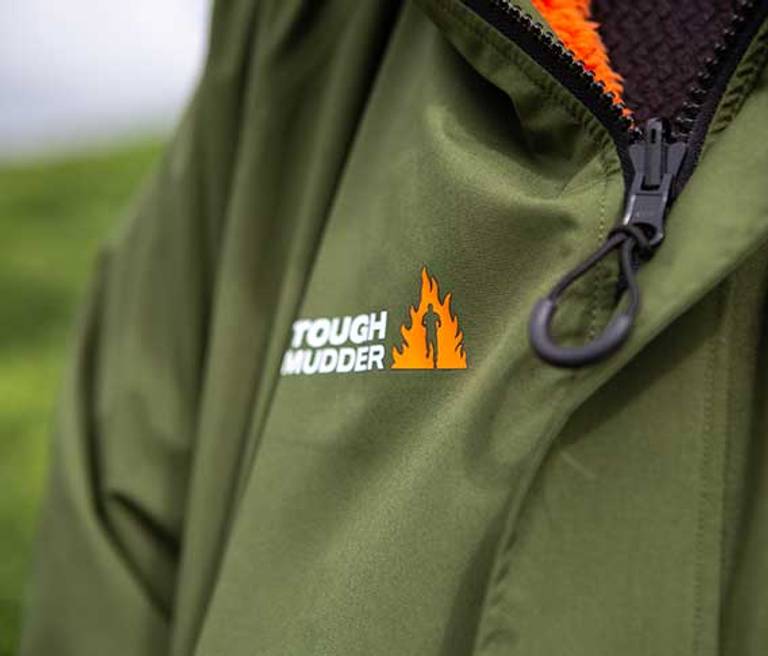 Tough Mudder and Spartan Robes are now available to purchase online
Now available in kids sizes too!