Return to blog
101 Surf Sports - Meet the Organiser
Posted by Jess Davies
We chatted with the organiser of the Sup 101 race in San Francisco, David Wells, to find out how these races are suitable for everyone and why paddle boarding is such a great sport.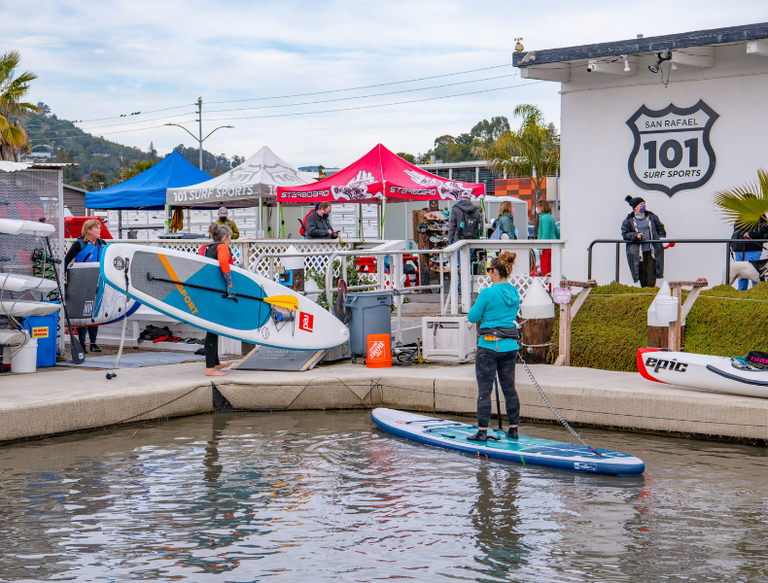 1. Tell us about SUP 101 and how the races began?
We have been racing since we opened - 10 years ago. The idea came from our own passion for competing in a healthy way. We had seen a lot of race scenes turn too competitive and unwelcoming not to mention disorganized. We wanted to do something different and really focus on a fun community vibe that was centered on racing to your personal best. It's not about beating someone but bettering yourself through competition. One ploy we use is to have lots and lots of divisions and welcome pretty much any forward facing paddler. Just by registering you're likely to be on the podium!
We run our racing in the winter to not overlap with all the summer action. Over the years our focus on the first-time racer as a priority knowing the elite athletes wouldn't be able to stay away. We found that by making the events well organized, making rental gear readily available, and keeping a fun low stressful environment (Dog on board racing encouraged) that people keep coming back. Over the years a nice little community has come together and has been able to leverage the larger crowd sizes to turn the events into effective fundraisers. We choose a new charity for every race. Some national in their efforts and others that are right here in our backyard. We have 2 more races this year Feb 19th benefiting the San Rafael Canal Alliance (local youth and community programs) and then on March 19th benefiting Lifehouse (developmental disabilities).
2. Can anyone enter the race and take part?
Yes, In fact we cater to the first timers knowing the elite athletes will come anyway.
3. Talk to us about paddle boarding; how has the sport grown and why is it so good?
Paddle boarding has been a huge asset to our community, particularly during the pandemic. Water time = mental health. The biggest factor, by far, is that the paddleboard enables easy mobility. Ever try to throw a rotomolded kayak on the roof? That's a deal and a backbreaker. Then throw in the killer all body, non-impact, non-repetitive, high aerobic nature of the sport you have a gym killer. The hidden benefit of balancing providing a brain workout pairs nicely with the zen-like meditative effect of paddling.
4. What are your top paddle safety tips?
The top safety tips are around leashes and life jackets paired with paddling with a friend. Always being hyper-aware of the wind and tide conditions is critical as well.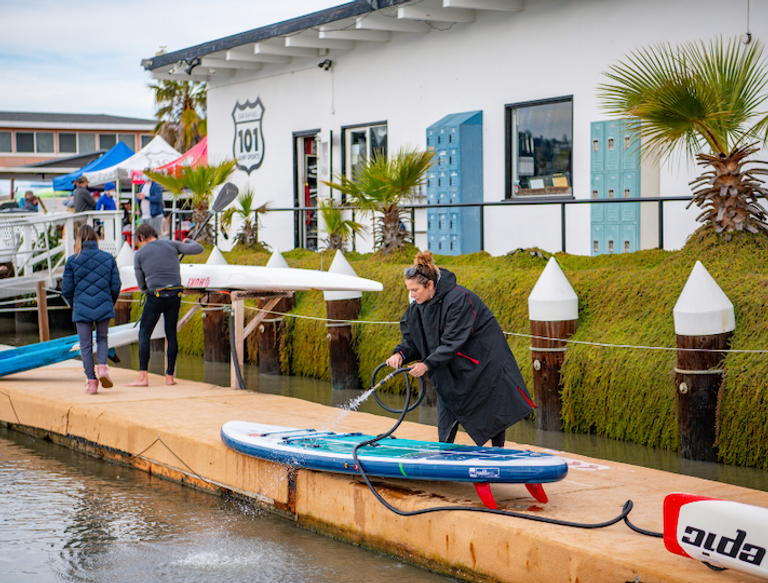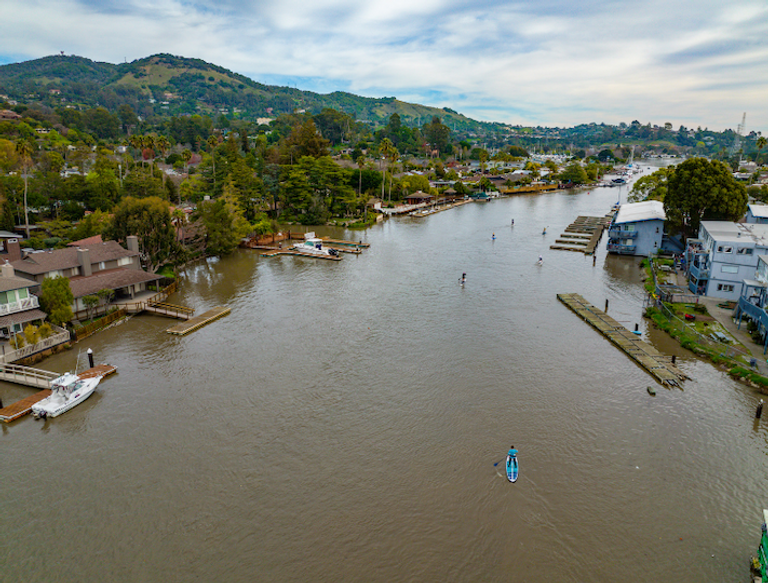 5. What's your best advice for paddle boarding for beginners who haven't done much paddle boarding before or entered any races?
The best advice is to make sure the board design matches your ability and your goals. There's a strong misbelief that these boards are all the same and that smaller is better. Not getting a professional board fitting is like going to a restaurant and just asking for some food. For getting in to racing it's to just do it. Racing in our world is not about "beating" people. It's about personal betterment through competition in an inclusive and supportive environment. It's not uncommon to see the top paddlers hugging at the finish line. There's a core belief in the world of paddle sports that having people pushing you is a good thing. A rising tide lifts all ships. Pun intended.
6. What charity are you raising money for?
"We choose a new charity for every race. Some national in their efforts and others that are right here in our backyard."
This year we see the return (post covid) of the area's marquis event every year in October. This year its October 8th and you can see the info at www.battleofthebay.net