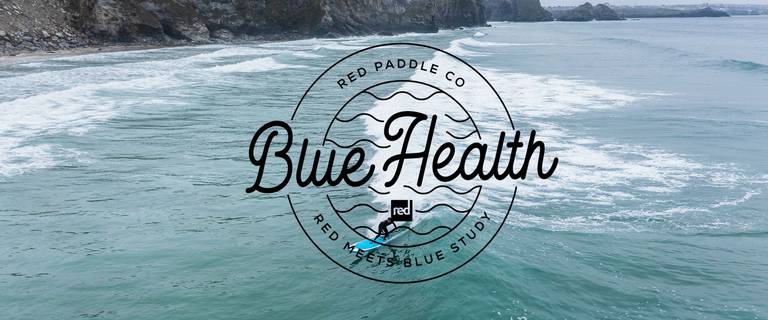 Red meets Blue Research Project
Thanks for your interest in working with us on this exciting new project - we can't wait to get going!
We know, like us, you LOVE spending time out on and in the water, and as supporters of healthy wild waters, we are keen to explore the wider ripple effects of your RED SUP adventures on your wellbeing. Working with Blue Health Coaching expert Lizzi Larbalestier of Going Coastal Blue we are kickstarting a year-long citizen science project to uncover the lasting effects that paddle boarding has on your psychological and social wellbeing.
As regular paddle boarders we all know the positive effects of SUPing but as this sport is still relatively young there so far has been no professional research carried out to confirm this association. Through this study we hope to uncover quantifiable statistics and robust findings which hopefully will encourage more people to take up the activity and experience these health benefits.
If you are selected, we will offer webinars, focus groups, blue health hints and tips and encourage you to keep a e-journal so you can really amplify the blue health benefits from taking part in our research.
This study will look to explore four key pillars of your Blue Health: Mental wellbeing, physical wellbeing, ocean empathy and social impact.
The research will take place over 12 months and consist of 5 online surveys reviewing the seasons as you paddle, swim or interact in and around the water. We are looking for people who can truly dedicate their time to the project. Most of the surveys will take no longer than 20 mins yet as this is a year-long study we encourage a flexible and honest approach so we can all gain as much as possible from the experience. We ask for a minimum commitment of 6 months, after this time, if you are not able to take part you can opt-out of the study, and we will allocate your place to another person.
Please fill out as much information as you can below. All the data we collect throughout the study is strictly confidential and will only be used for the purpose of this project, with names removed.
We are looking for a broad range of demographics to take part in the study so participants will be selected by the Red Research team and contacted via email. If you have not been contacted by 24th November 2021, you have not been chosen to join the study.
Thank you for your interest in taking part.