Return to blog
Red Original's Guide On How To Nail National BBQ Week 2020
Outdoor
Posted by Luke Green
With the promise of clear skies and sunshine on the cards for this year's National BBQ Week (25th - 31st May, 2020), we can't wait to break out the grills, charcoal and tongs once again. Of course, with the worldwide COVID-19 coronavirus pandemic still necessitating lockdown, our approach may have to be slightly different, but that doesn't mean you can't nail a top barbecue and enjoy it in the garden with your family.
Here at Red Original, we've put together the ultimate guide to help you nail National BBQ Week 2020, with tips on where to hold your barbecue, what to serve, how to beat the heat, how to observe social distancing rules, and more.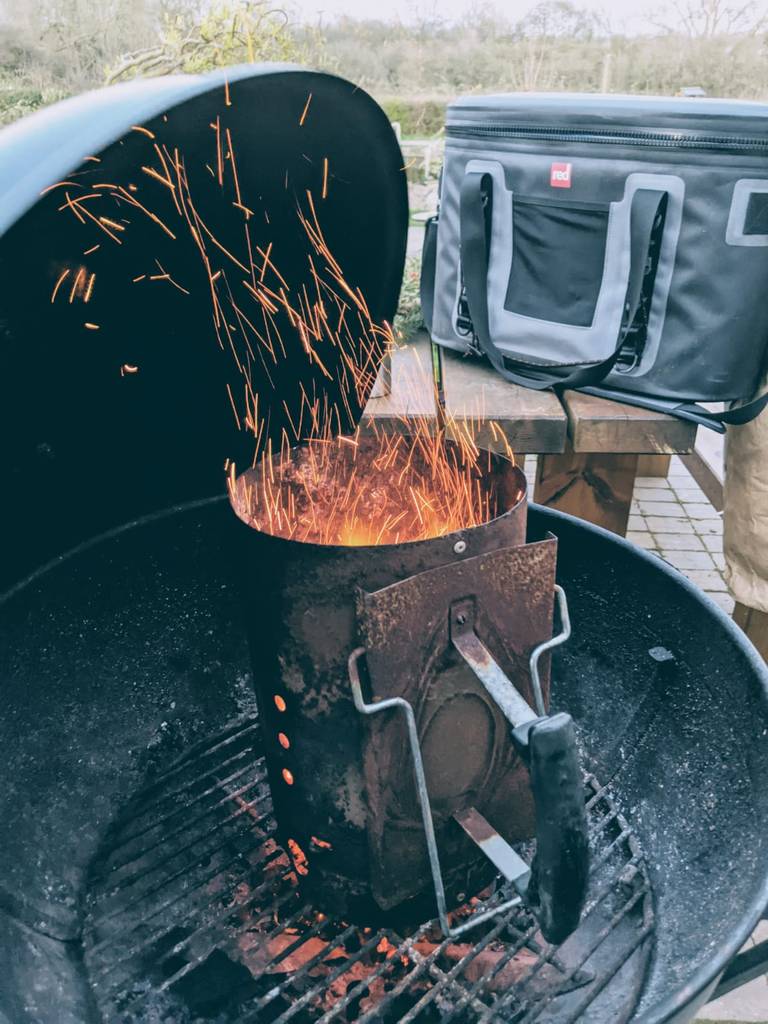 Where To Hold Your Barbecue
BBQ At Home
The most common choice for hosting a barbecue, should you have the option, is at home in the garden. With lockdown and social distancing measures in place this summer, this will be especially true. In most regions of the UK, you're still not allowed to gather in public places with people from outside your own household, which means there should be a shortage of barbecues in parks and other green spaces this year.
The back garden, then, remains the setting of choice for the UK's outdoor cooking habits. This is supported by a survey published by German price comparison service, Idealo, in 2016, which found that 89% of people asked said they barbecue in their gardens, with only 5% doing so in a park or other public area. There are many benefits to holding your barbecue at home, including quick access to amenities, entertainment and equipment.
BBQ In Public
As mentioned, we're unlikely to see many barbecues this National BBQ Week in parks and other public spaces due to lockdown and social distancing. However, if you're dead set on holding a cookout somewhere other than your back garden, it's entirely possible to do so, as long as you follow the rules and observe best social distancing practices. Some of the UK's favourite public places for barbecues include beaches, moors and local parks.
Generally speaking, most open public spaces and parks will allow for some level of barbecuing, usually in designated areas and only with certain equipment. However, it is imperative that you know the rules in your local area before setting up; if you're at all unsure, contact your local council to find out what the rules are. If you're planning a barbecue on private land or at a National Trust park, chances are you won't be allowed.
We'll be talking a bit more about safety practices later, and it's especially important to ensure complete vigilance when barbecuing in public to prevent damage and harm to property, land and other people.
What To Serve At Your Barbecue
The Best Barbecue Food
Generally speaking, we're fans of the classics when it comes to barbecue food – burgers, hot dogs and kebabs. But with barbecuing growing in popularity every year, more and more retailers, food bloggers and celebrity chefs are flooding the market with creative and exotic recipes that you can try at home.
Vegetarian & Vegan BBQ Options
Gone are the times of simply throwing slabs of meat onto a grill and calling it a barbecue – now, there are limitless options for all tastes, preferences and diets, making outdoor cooking the art form it is today. As such, there are a whole host of amazing vegetarian and vegan options, which will make even the most devout carnivore drool uncontrollably.
The Best Barbecue Drinks
When it comes to drinks, everyone has their preference: some see a cool beer or cider as the only option for a hot summer's day cooking outdoors, others like to indulge in the Pimm's or break open the flavoured gins, while many simply love a cold fizzy drink like lemonade with their burgers and hot dogs. It's good to have options for everyone, and don't forget to store them in your Red Original Waterproof Cooler Bag to keep them chilled!
There are many mainstays of the barbecue drinks scene when it comes to cocktails – gin and tonic, Long Island iced tea and a jug of pimms spring to mind – but here are a few ideas if you want to get a bit more adventurous with your refreshments this National BBQ Week:
Watermelon Margarita: Sweet and fresh, perfect for pitchers.
Seabreeze: Light, refreshing cranberry and grapefruit drink.
Jack Honey & Grapefruit: Perfect refreshing barbecue drink.
Gin Fizz: A great sparkling cocktail to cut through the food.
Southern Comfort & Lime: The original drink for the summer.
If you're venturing out for your barbecue, don't forget to take advantage of the Red Original Vacuum Insulated Travel Cup for easy drinking on the go!
Must-Have Barbecue Gear
Once you have all the gear, putting on a barbecue is a relatively simple undertaking. For a perfect garden barbecue, the most important piece of equipment is, of course, the grill itself. There are many different species of barbecue grill, usually centred around the choice of fuel for cooking. Whether you favour using coals, gas or even electricity, there are endless options available for any budget.
To really make the best of National BBQ Week 2020, get yourself kitted out with all the essentials needed for barbecuing. Pick up a stylish grilling apron, plenty of skewers for kebabs (stainless steel are the best), firelighters to get the grill going, a set of grilling tools (a spatula, tongs and fork are key), a meat thermometer, grilling gloves, and of course a bottle opener for your refreshments. Most of this should be available now in your local supermarket.
Barbecue Safety Tips
When hosting a barbecue, it's critical that you do so with safety at the front of your mind. With the potential to have children and pets running around the garden, as well as numerous fire hazards, you must ensure that everything is safe and controlled at all times.
The UK Fire Service has published a list of essential barbecue safety tips that will help you to get started. The most important thing to remember is that the cooking area and equipment should be attended at all times, kept in good working order, and kept free of hazards and anyone who isn't cooking as much as possible. It's also a very good idea to have a bucket of water on hand, just in case you need to extinguish the fire in a hurry.
If you're holding a barbecue in a public area, make sure you're adhering to the rules and regulations of the local council in question. In addition to this, you must ensure that you do not put others at risk of harm from fire or smoke, and always dispose of your barbecue equipment properly when you leave the area. Do not leave anything unattended, as this could cause a fire that could damage property and potentially harm others.