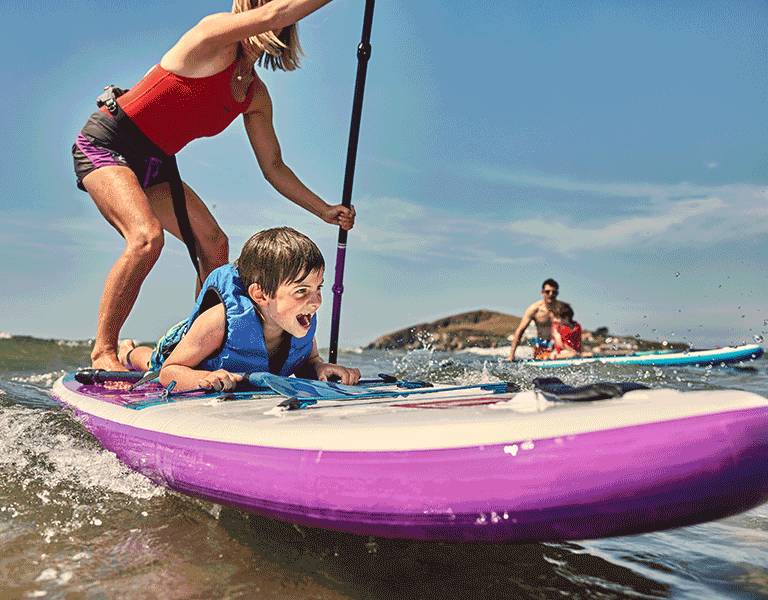 INVOLVED IN A PADDLE BOARD RECALL?
WE'VE GOT YOU COVERED
We would like to help anyone caught up in one of the recent inflatable paddle boards recalls to get back up and riding as quickly as possible. Here at Red, we are NOT recalling boards and we wrote a blog about why this is the case CLICK TO READ. We build our boards in our own private facility and focus on building boards that don't compromise on performance or quality and that's why we are not affected by these current issues and not recalling any boards.
At Red we have always believed that riding an inflatable paddle board should give you an authentic experience. This was our mission when we started back in 2008 and it's still true today. We offer a 5-year warranty because we know that peace of mind and quality is key when taking to the water.
If you are caught up in a recall and still have your bag, pump, paddle, and leash but just need a board you can depend on, then we are offering you a chance to purchase just a board (with fins) at a special board only price. You can either do this through one of our UK retailers or on the website. All you need to do is fill in the form below to be sent a code that you can use on the website to unlock the special price. Your board will be eligible for our 5 year warranty - you just need to register it once you receive it. You will also benefit from having access to our Customer Service team 7 days a week if you need any advice in setting your board up. We usually respond within minutes of getting your enquiry.
Please note that when you use this code on the website it will show you the special board only price at checkout but will still show a full package image. You will though receive a board with fin(s) and not a full package.