A GUIDE TO ELECTRIC PUMPS
FOR INFLATABLE SUPS
Here at Red Paddle Co we understand there are times when getting an electric pump to the grunt work can be beneficial, however inflating a paddle board requires a pump that not only administers high volumes of air but also a high level of pressure. This a big challenge for an electric pump, often expected to be powered by the 12v socket in a car.
This challenge is one of the reasons we developed the Titan pump that comes standard with most of our boards.
Our manual pump is designed and calibrated to drive the highest volume of air and reach the highest pressure in the quickest time with the least amount of effort. For us, The Titan Pump delivers on all these points and is part of the reason we don't currently make a 12v pump. At this stage we have not been able to create components that are robust enough to last the test of time and match our high standards of any product that carries the Red branding.
We even offer a Multi Pump Adaptor so you can connect two pumps to one board, or even combine an electric pump with a Titan for that extra boost!
When it comes to choosing an electric pump for inflatable SUPs, the choice can often be confusing and it's not always clear which inflatable pump will do the job efficiently.
Electric Air Pump Solutions for Inflatable SUPs
Although we do not specialise in electric pumps we've certainly tried out our fair share of electric kits over the years and there are few pumps on the market we've found to be better than most.
(NB. You should expect any 12v pump to take between 10-20 mins to inflate a board. They get hot in use so most of them need time to cool down before using again.)
Bravo 20 Pump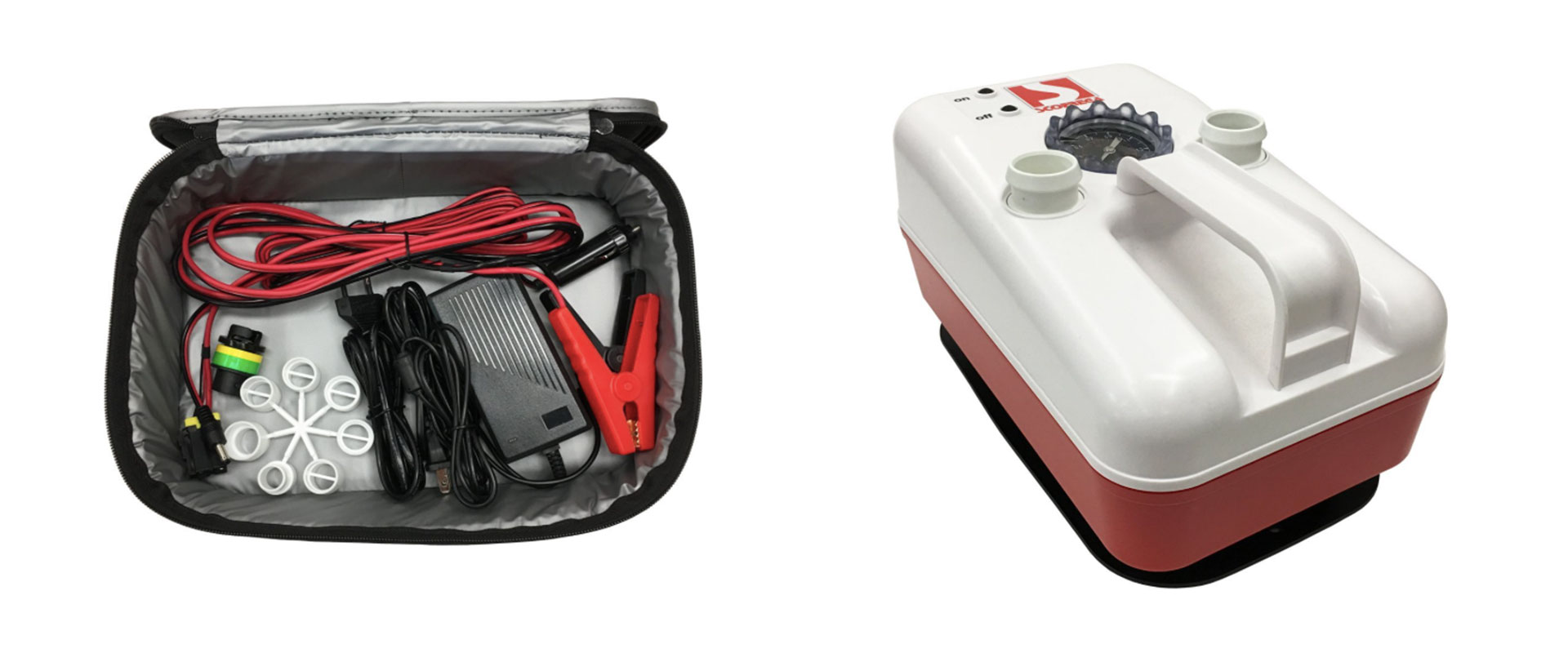 Bravo 20 Pump
An expensive option but the most up to date 12v pump available. The Bravo 20 pump can be plugged into the 12v socket of your car and will pump up multiple boards on one charge of the battery and get your board up to 22psi. It has a easy to use pressure dial which lets you choose the PSI and automatically shuts-off when the desired pressure is reached. It's a little heavy but does the job well.
Bravo BTP 12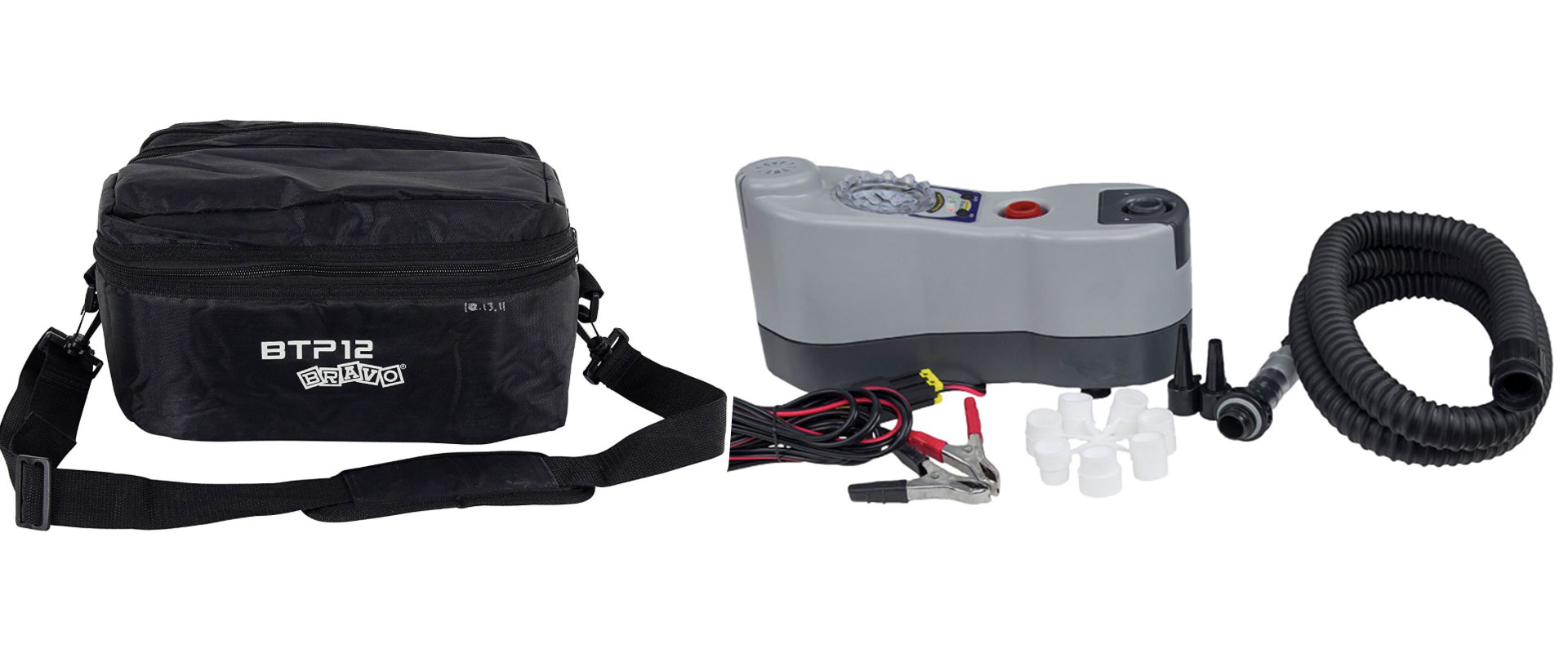 Bravo BTP 12
A mid-price point electric pump that can be run through the 12v socket in a car, through the mains or clipped to a car battery. A handy feature on the Bravo BTP 12 Two Stage Electric Turbo Pump is that you can set it to an automatic shut down once it reaches a specific PSI. It also offers a standard carry bag included.
Sevylor 12 Volt 15 PSI SUP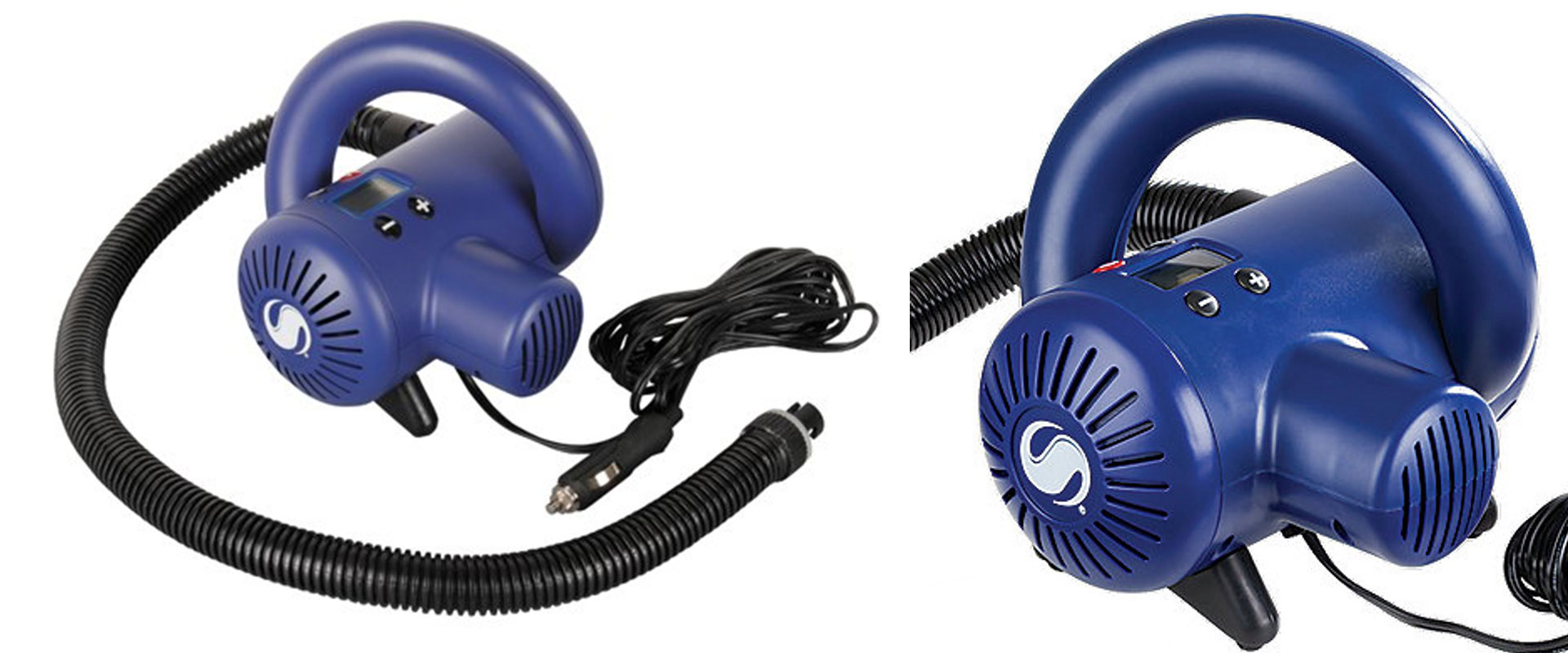 Sevylor 12 Volt 15 PSI SUP
This is one of the cheapest pumps available. It is noisy and it will get your board up to about 15psi in around 10 minutes (depending on board size). This pump doesn't have the best online reviews but it gets on our short list due to it being a cost-effective solution for most people.
SCHRADER VALVE ADAPTOR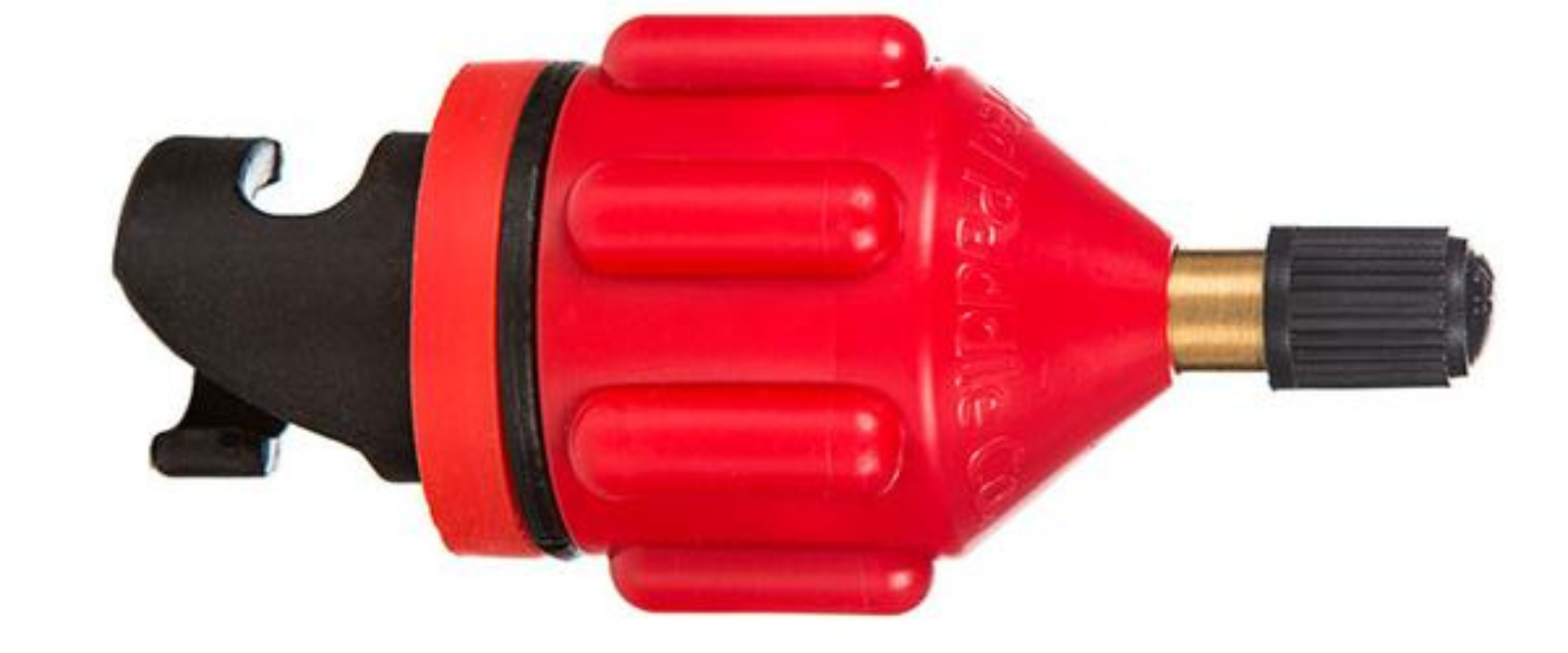 SCHRADER VALVE ADAPTOR
We make a Schrader valve adaptor (car tyre valve) which is a great option if you are using an airline at a petrol station/gas station. It's worth noting your average car tyre pump that plugs into the 12v socket in your car will not be powerful enough to inflate your board. Only buy the Schrader Valve adaptor if you have access to a high-pressure airline. Always check the local restrictions of using such compressors and pay close attention to the inflation pressure as petrol station/gas station airlines can easily over inflate your board. Remember compressed air is dangerous.
Multi Pump Adaptor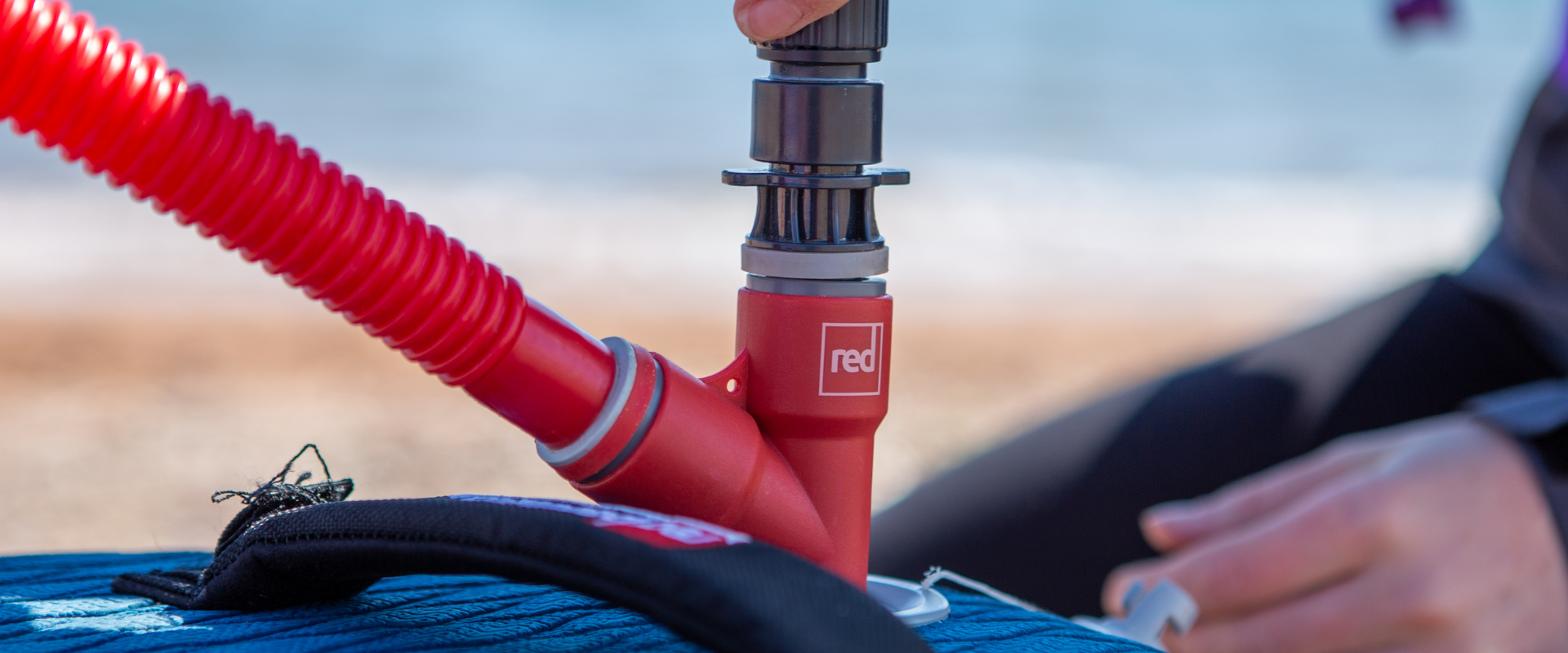 Multi Pump Adaptor
We invented this nifty gadget to allow you to connect two pumps to one board offering the perfect pump assistance to get you on the water in record quick time. Whether you're paddling with a partner, meetings friends or heading out with the whole family - inevitably someone ends up hopping from foot to foot waiting for launch. The multi-pump adaptor allows you to double up and do your bit.
Better still - why not give your electric pump a boost and get your board to pressure without taking the edge off your energy.
We've also designed this adaptor for disassembly, as the multi-pump adaptor has two non-return valves which can easily be maintained without tools and is compatible with all Halkey Roberts valve fittings.
COMMERCIAL CENTRES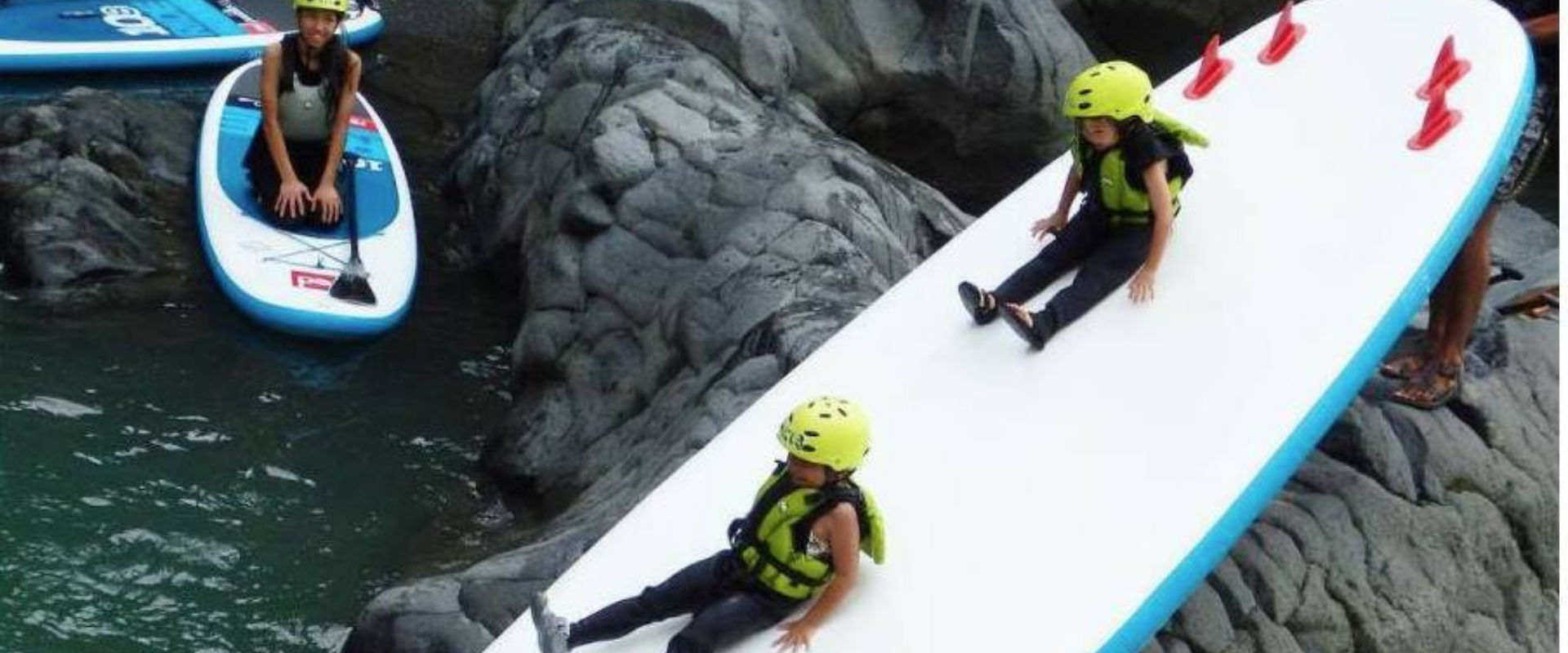 COMMERCIAL CENTRES
Commercial centres with a need to inflate a lot of boards on a regular basis or who need to inflate our L and XL Ride boards will benefit from using a mains compressor. These can be purchased from hardware/tool shops. Look for one that has at least a 25ltr capacity. The smaller versions of these compressors can normally be wheeled around to where you need them. Larger versions will need to be static. Expect to pay $200 - $2000 for these types of compressors depending on size. It is usually possible to jubilee clip the standard Red Paddle Co pump hose to the air line on these types of compressors.
THE DISCLAIMER BIT
THE DISCLAIMER BIT
All the above information is just general guidelines and does not in any way form official advice from Red Paddle Co and should not be considered as recommendations in any way. The use of compressed/high pressure pumps and compressors is done entirely at your own risk.